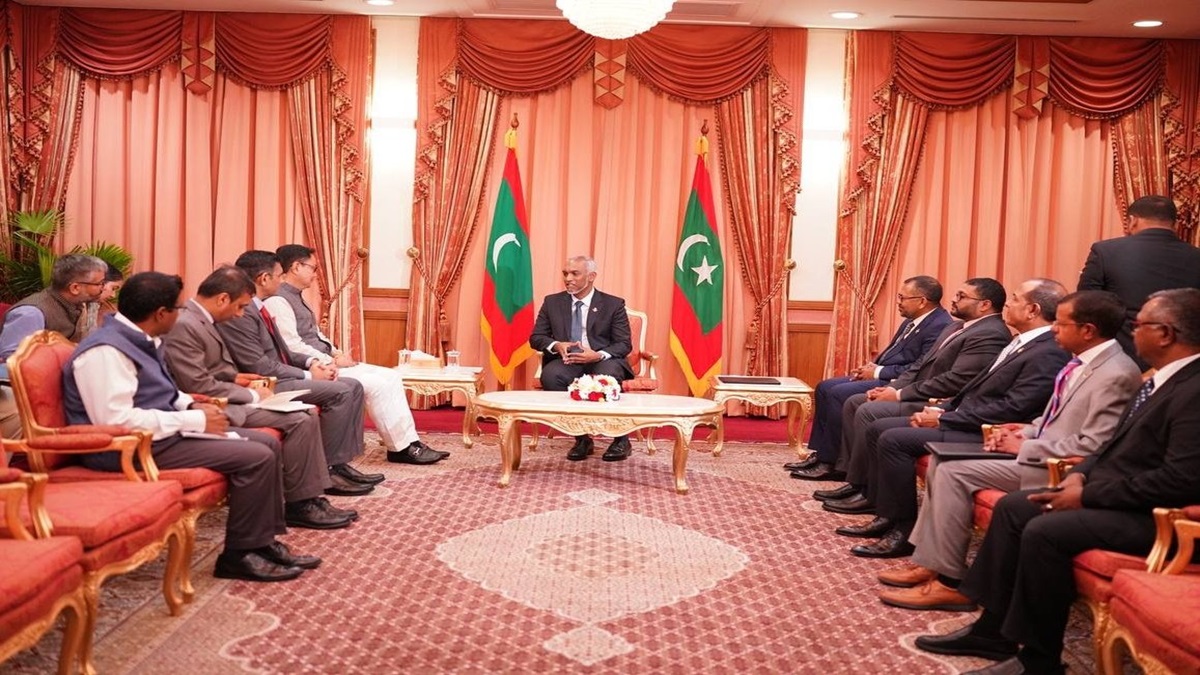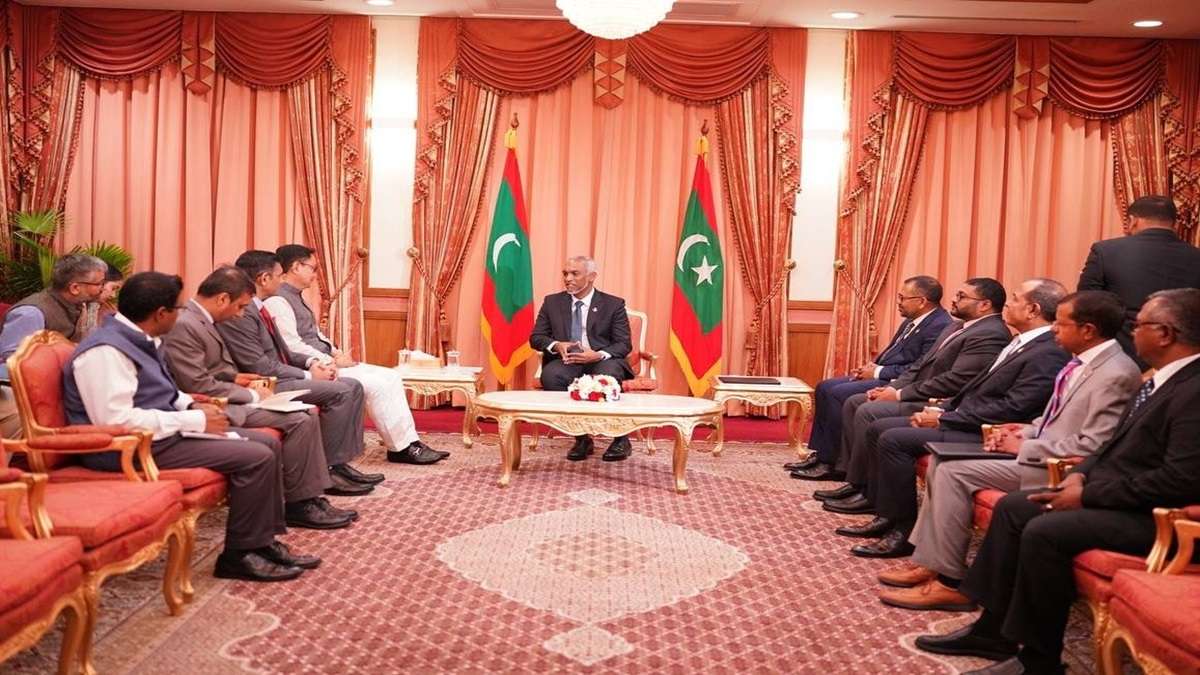 Maldives President Dr. Mohamed Muizzu on Saturday formally asked India to withdraw its military presence from island, during a meeting with Union Minister Kiren Rijiju.
Muizzu, 45, took oath on Friday as the eighth president of the strategically-located archipelago nation in the Indian Ocean. Underscoring India's 'Neighbourhood First Policy', Union Minister for Earth Sciences Kiren Rijiju represented the country at Muizzu's inauguration ceremony.
Rijiju called upon Maldives President Dr Muizzu and conveyed his best wishes to him, representing the sentiments of the Government and the people of India.
The Minister expressed his aspiration to foster a constructive relationship with the Maldives, acknowledging the presence of a vibrant Indian community residing in the Maldives.
At the meeting, President Muizzu had formally requested India to withdraw its military personnel from the Maldives. The President noted that at the Presidential Election held in September, the Maldivian people had given him a strong mandate to make the request to India and expressed the hope that India will honour the democratic will of the people of the Maldives.
While discussing the matter with Rijiju, President Dr. Muizzu also acknowledged the significant role of the two helicopters in providing numerous emergency medical evacuations.
President Dr. Muizzu and Kiren Rijiju also reviewed the progress of the implementation of various projects in the Maldives with the support of India. The President emphasised the importance of accelerating the Greater Male' Connectivity Project (GMCP), highlighted the importance of addressing and overcoming the issues delaying the project.
Muizzu and Rijiju concluded the meeting with a renewed commitment to fortify the bilateral relations between the two countries.
ALSO READ | Japan's Daisaku Ikeda dies at 95: Who was he? Know everything about him