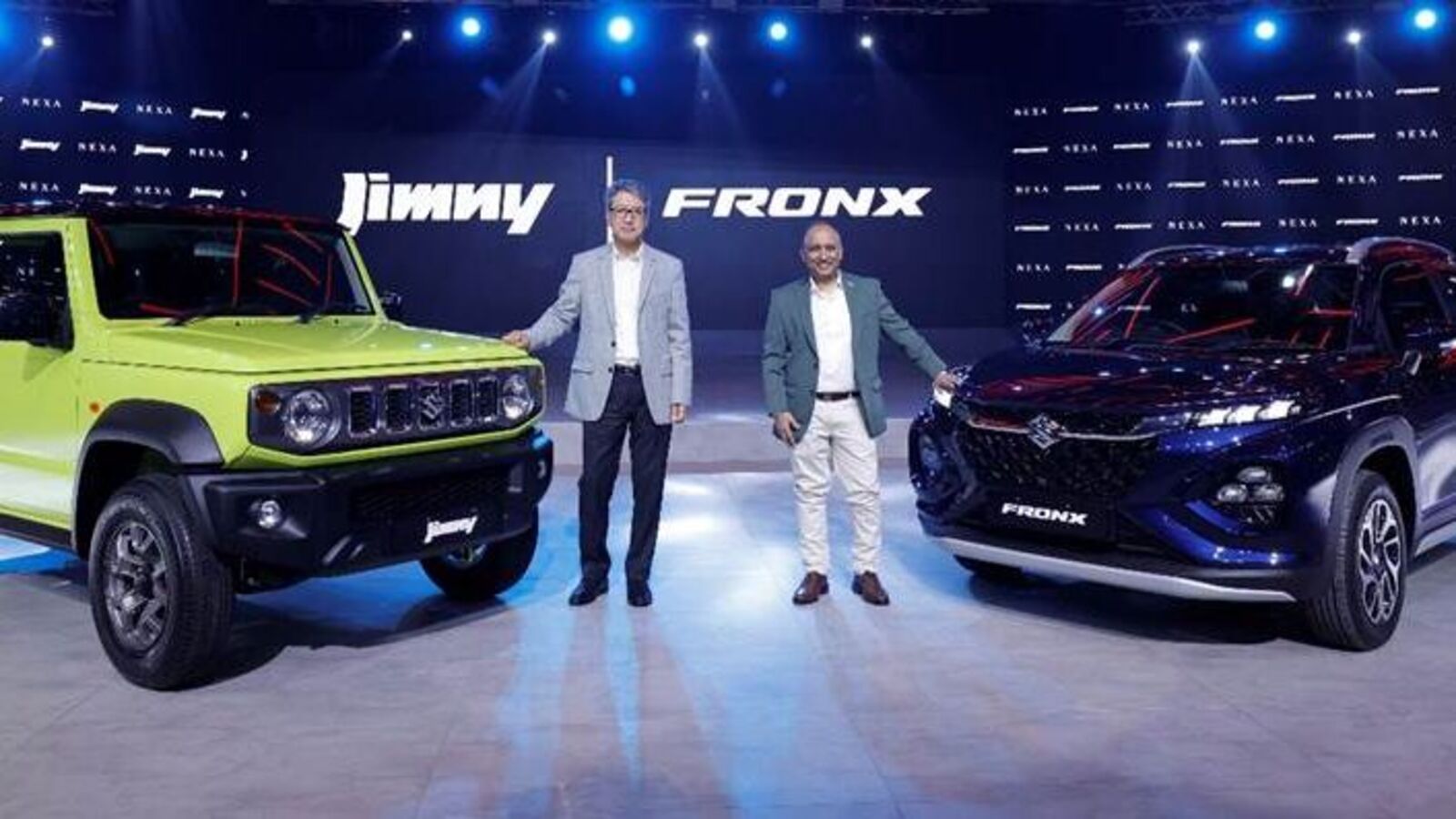 Maruti Suzuki is well aware that it has been unable to play the SUV game as well as it could have and may have allowed rivals like Tata, Hyundai, Kia, MG Motor India to capture a larger chunk of the market with their respective offerings. But while small and entry-level cars will remain the core for the company, it is quite unabashed with its focus on larger vehicles and recently drove out the Jimny and Fronx SUVs at Auto Expo 2023.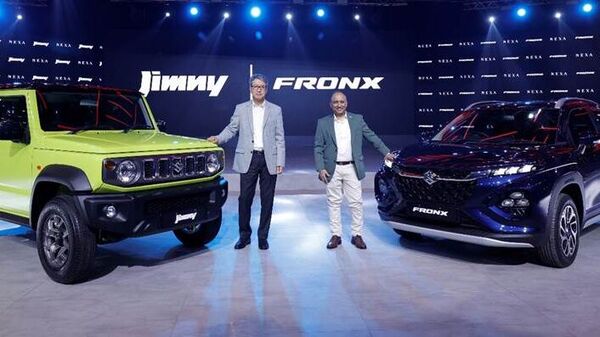 Maruti Jimny and Fronx join the enormously popular Brezza sub-compact SUV and the recently-launched Grand Vitara mid-size SUVs to offer a wider product portfolio for the company. The company says each of these four models boast of their own unique highlights that will target a diverse group of SUV seekers. While the Brezza is positioned as a compact urban SUV and the Grand Vitara is underlined as a spacious vehicle with strong hybrid technology, the Baleno-based Fronx is gunning for the attention of a younger car-buying audience.
Also Read : Maruti Suzuki SUVs rush in to play big time
But it is the Maruti Jimny that could be a big gamble as the company is underlining the 'lifestyle' element for the first time ever. The five-door Jimny was showcased at Auto Expo 2023 and much like Fronx, its bookings too have been opened through the Nexa chain of dealerships. But unlike most Maruti Suzuki models, the Jimny's go-anywhere trait is being specifically highlighted and the vehicle gets Suzuki AllGrip Pro. The model will be positioned somewhere between Brezza and Grand Vitara which means its pricing could be between ₹10 lakh and ₹17 lakh (estimated, ex-showroom).
Watch: Maruti Jimny 5-door SUV: The Thar rival India was waiting for?
Fronx too could be a popular offering, even if its name itself has come under scrutiny. There are two petrol engine options on Fronx – 1.2-litre K-Series engine and the 1.0-litre turbocharged BoosterJet engine. Fronx also offers a manual as well as automatic transmission unit. It will be offered in five variants – Sigma, Delta, Delta+, Zeta and Alpha, and get the plethora of features that are already available on new-age Maruti Suzuki models.
Maruti Suzui officials at Auto Expo put up a confident face and claimed that the company will not just be able to regain a 50 per cent market share in the passenger vehicle segment but become the top SUV manufacturer in the country.
First Published Date: 16 Jan 2023, 09:57 AM IST