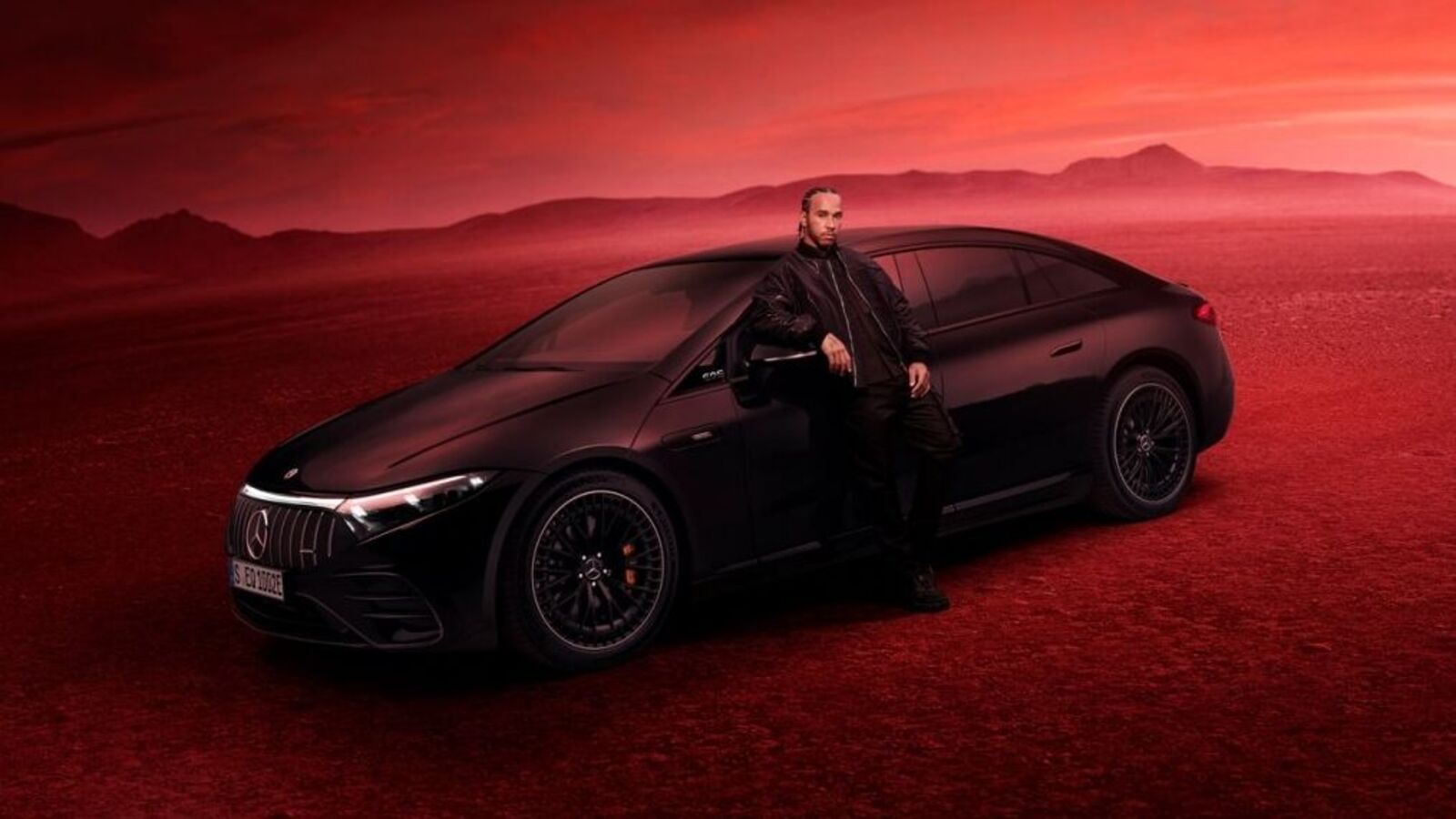 Mercedes-Benz India will officially launch its AMG EQS 53 performance electric vehicle in the country today. The Mercedes AMG EQS 53 seeks to marry the best of AMG performance with the sheer opulence of an S-Class and, most significantly, have battery power at its very core. The AMG EQS 53 will sit at the very top of its EV portfolio across the world while the EQS 580 would also be brought in via CKD route later this year.
Check out all the live and latest updates from the launch event of Mercedes-Benz AMG EQS 53 here:
…read less
Mercedes-Benz
India
will
officially
launch
its
AMG
EQS
53
performance
electric
vehicle
in
the
country
today.
The
Mercedes
AMG
EQS
53
seeks
to
marry
the
best
of
AMG
performance
with
the
sheer
opulence
of
an
S-Class
and,
most
significantly,
have
battery
power
at
its
very
core.
The
AMG
EQS
53
will
sit
at
the
very
top
of
its
EV
…
read more
How is AMG EQS different from EQS?
Mercedes-Benz India will bring in the EQS 580 to our shores later this year but has opted to first bring in the more capable AMG version of the vehicle.
While both these models are essentially the same and are electric versions of the flagship S-Class sedan, there is also much that's different.
Obviously, the AMG offers a performance oriented drive and therefore has more aggressive power and torque outputs. But visually, there are bits that are different too. A chrome-slatted panel at the front, AMG-styled alloy wheels and a rear spoiler are just a few of these.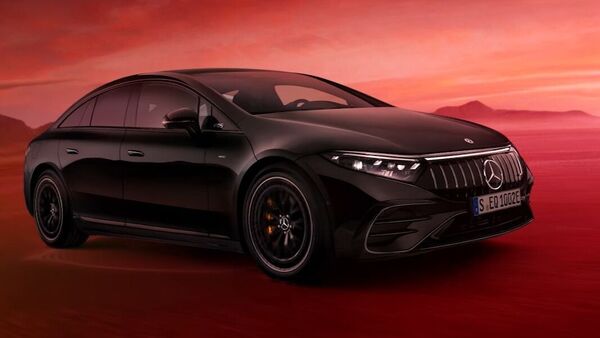 Thunder down under?
The AMG EQS 53 offers AMG Sound Experience package and one can select between three options – Balanced, Sport and Powerful.
Is electrically-tuned sound near same as the raw thunder of a V8 motor? 
How does the luxury performance EV segment look in India?
EVs may still be rather rare in the Indian automotive market but there have been some very big moves in this regard in the luxury space. And within this space is the even more niche category of performance-oriented luxury EVs. This is where AMG EQS 53 seeks to play the dominant role against the likes of Audi RS e-tron GT and Porsche Taycan Turbo S. Both these models have already touched down in India.
Purists need not grumble
AMG technology has a massive and very dedicated fan following across the world. The roar from under the hood, the thunderous exhaust notes all have heightened adrenaline rush. But what about EVs which are silent operators?
Mercedes promises the same level of driving performance in the AMG EQS 53 as any AMG vehicle ever, if not more.
Electric power to the fore
While almost every major car manufacturer has a stated objective when it comes to electric powertrain, Mercedes-Benz is a bit more ambitious than most. The company plans to have an all-electric model portfolio in markets 'where conditions allow' by the end of this decade. There is an increased focus on higher end luxury models within its range which could be exclusively powered by batteries instead of conventional fuels and engines.
First Published Date: 24 Aug 2022, 08:50 AM IST