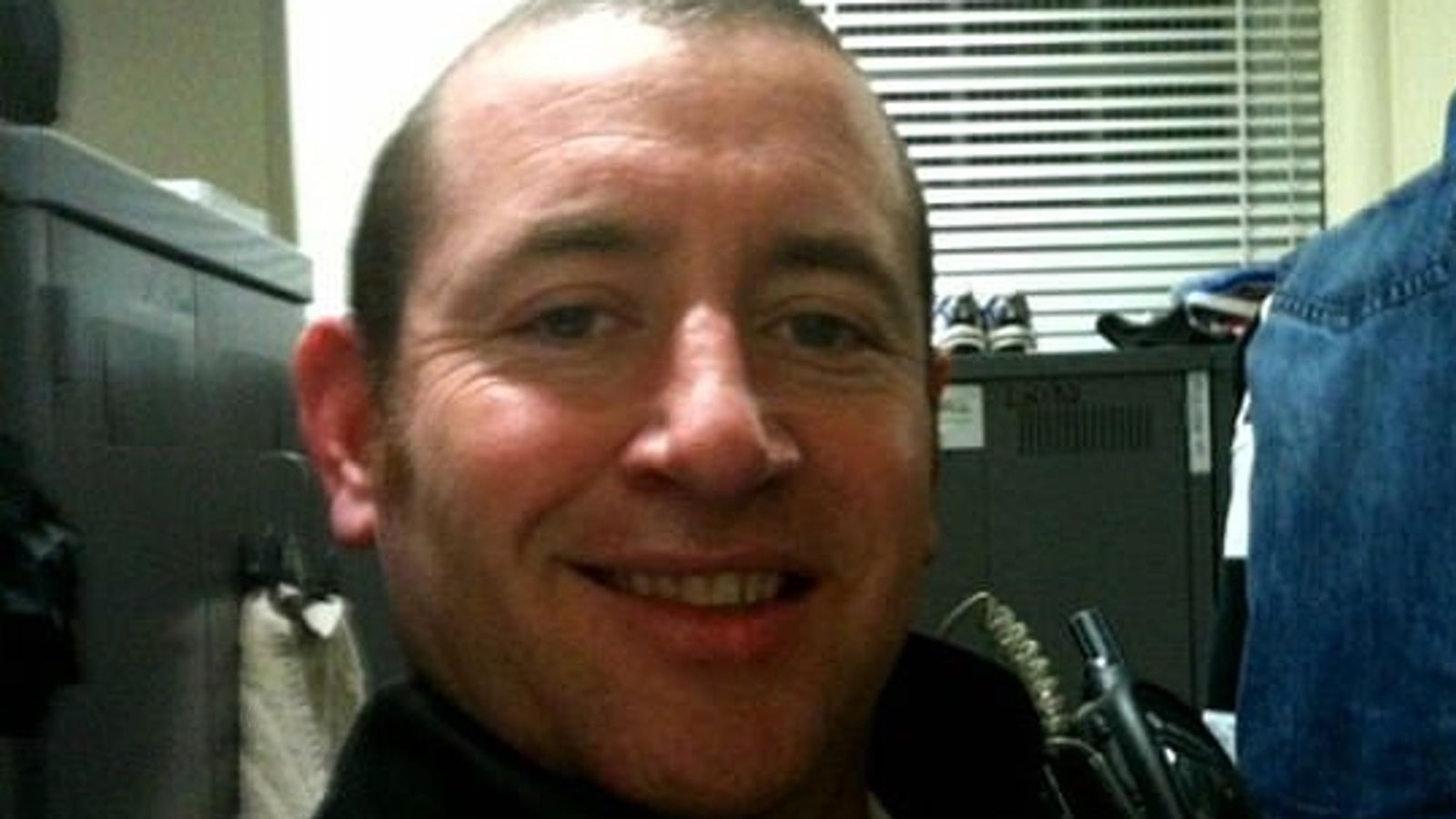 A Metropolitan Police officer has pleaded guilty to a string of sexual offences including 24 rape charges.
PC David Carrick – who was known to his colleagues as "B*****d Dave" – entered guilty pleas when he appeared at London's Southwark Crown Court on Monday.
The 48-year-old was charged with 49 offences against 12 women over a period spanning 18 years.
They include the rape of nine different women, but some of the charges are multiple incident counts, meaning they relate to more than 80 sexual offences, including at least 48 rapes.
Carrick joined the Met Police in August 2001 and served with the force's parliamentary and diplomatic command from 2009.
The armed officer's role included policing parliamentary, government and diplomatic premises.
He was suspended in October 2021.
Following his guilty pleas, the Met Police confirmed Carrick "had come to the attention of the Met and other forces on nine occasions prior to October 2021" but had not been charged over those allegations against him.
They included allegations of burglary, harassment and assault.
Carrick, from Stevenage in Hertfordshire, was also the subject of five complaints from the public while serving with the Met Police, the force said.
The Met said Carrick was vetted in 2001 and again in 2017, and passed on both occasions.
Met Police officer committed 'horrific crimes'

Met Police 'truly sorry'
Assistant Commissioner Barbara Gray, the Met's lead for professionalism, said Carrick's offending was "unprecedented in policing" and apologised to his victims for failing to remove him from the force.
"We should have spotted his pattern of abusive behaviour and because we didn't, we missed opportunities to remove him from the organisation," she said.
"We are truly sorry that being able to continue to use his role as a police officer may have prolonged the suffering of his victims."
A misconduct hearing is due to be heard in Carrick's absence on Tuesday.
Mrs Justice Cheema-Grubb said she will sentence Carrick over two days from 6 February.