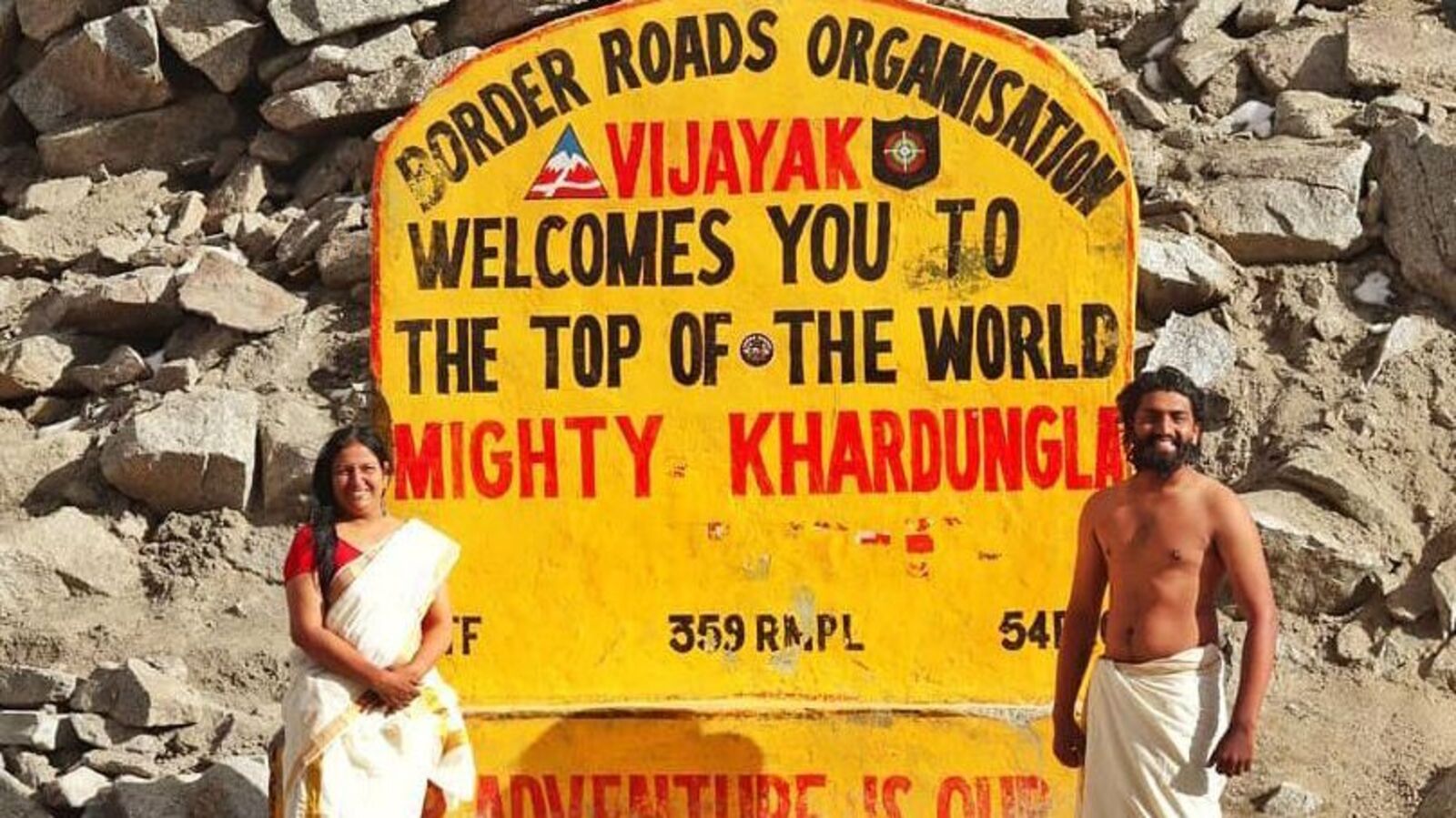 It takes a special woman to go past perceived limitations of age to explore the vast expanse of India. It takes a special son to make her wish come true. Here's the story of Kerala's Vrindha Mahesh who has been riding with her son, Sabareesh Mahesh, on a motorcycle to take in the beauty that the country has to offer. Vrindha does know how to ride gearless scooters – she has been riding them for the past ten years. However, now she would prefer to get her hands on cars so she has been learning to drive for the past couple of months.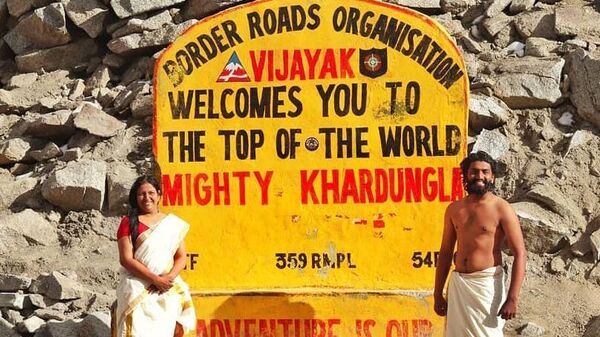 The mother-son duo has travelled through the Himalayas, Nepal, Nagaland and Bhutan. As a housewife, she always asked herself what does she have to do other than the traditional roles that people told her to adhere to. She found the answers by interacting with people from different backgrounds and cultures during her rides. She said, "I gained a better understanding of the many different ways of life that exists". This exposure helped her question the societal expectations that have been placed upon women and led to greater self-awareness and self-acceptance.
The duo has even conquered the mighty Khardungla Pass. Vrindha had one wish, she wanted to wear a traditional Kerala saree in the bone-breaking cold of the Himalayas. It was -10 degrees and she told herself that she could stroll around the Khardungla Pass swinging on a saree without any jackets. She fulfilled her wish and felt confident as young adults came to her and appreciated her for conquering the Himalayas at this age.
The one trip that mesmerised her was the one where the duo took a flight to Manali. The whole trip was planned based on use of public transportation options. However, Vrindha wanted to take a bike. So, the duo went to a bike rental shop where she spotted a Royal Enfield Himalayan and they rented the motorcycle for five days. Being a proper adventure tourer, the duo was very comfortable on the motorcycle. Now, it is on Vrindha's wishlist to ride a Royal Enfield Himalayan.
First Published Date: 14 May 2023, 14:24 PM IST