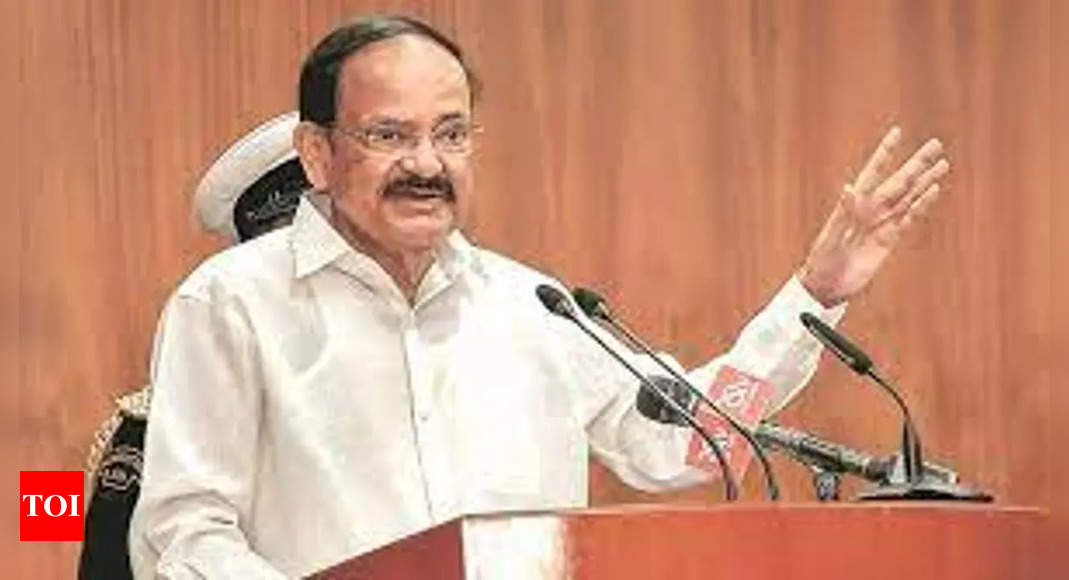 NEW DELHI: Historians should be committed to the truth and there should be an "objective re-evaluation of Indian history through fact-based research", Vice President M Venkaiah
Naidu
said on Monday.
Speaking at the valedictory function of the Golden Jubilee year of the
Indian Council of Historical Research
(ICHR), Naidu stressed on the need for greater academic rigour in historical research and cautioned against "selective or incomplete accounts of Indian history".
He said that retelling historical facts through an ideological viewpoint will provide a distorted view, as was done under the colonial rule. Instead, he urged historians to strengthen "scientific writing of history" with the help of specialised bodies like the Indian Council of Historical Research (ICHR).
Naidu also called for greater and more in-depth research on unsung Indian heroes of the freedom struggle, many of who were "limited to mere footnotes in history books". As part of the
Azadi Ka Amrit Mahotsav
, the Vice-President said, their individual stories must be documented to reveal their pain, struggle and pride with which they fought for the motherland. "Their untold history must be told," Naidu said.
"It is our duty-our highest patriotic mission to remember the supreme sacrifices made by our freedom fighters and their noble struggle to wrest independence from colonial rulers," he said.
Naidu said history can unshackle "our minds of any inferiority complex we may harbour" while emphasising that recounting tales ofthe freedom struggle will "not only remind us of the importance of nationalism but also of social harmony and brotherhood".
Naidu said state governments should organise regular visits to important historical places for children.