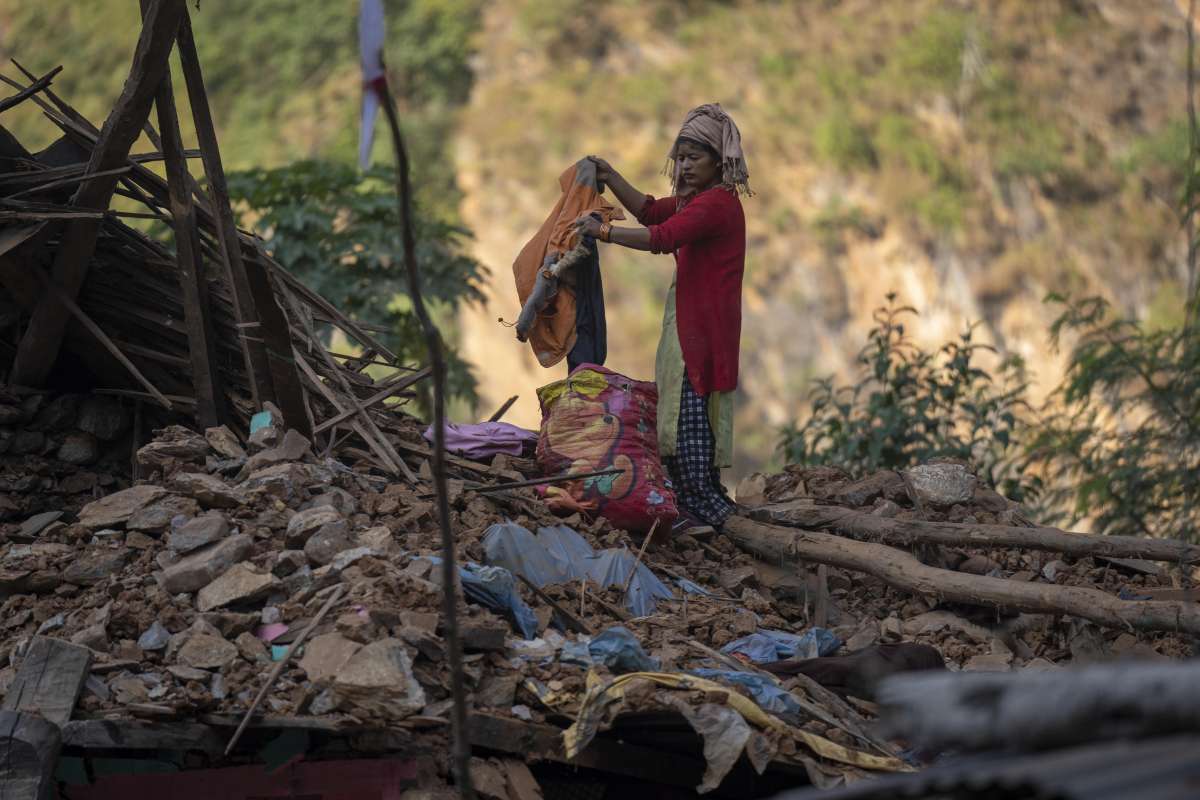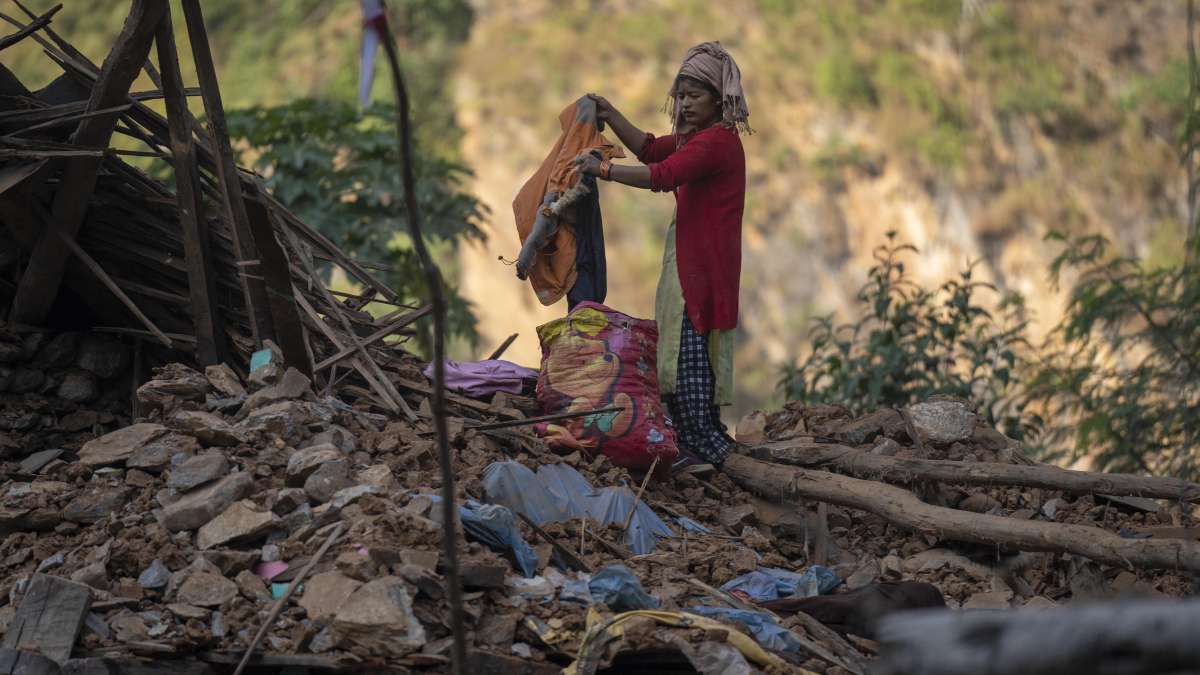 Nepal earthquake: Nearly two days after a powerful earthquake in Nepal killed more than 150 people, the hilly state again recorded massive tremors on Monday at around 4:16 pm. According to the National Center for Seismology, the magnitude of the tremor was 5.6. However, it was not clear whether the fresh tremors caused any casualties or not.
Epicentre
The first deadly tremors were felt on Friday late at night, and the epicentre was reported at Jajarkot district, where it killed 100 people and 55 others injured. Besides, the quake killed at least 36 people in neighbouring Rukum district, where numerous houses collapsed, and at least 85 injured people were taken to the local hospital.
At the regional hospital in the city of Nepalgunj, more than 100 hospital beds were made available and teams of doctors stood by to help the injured.
"I was fast asleep when all of a sudden it started shaking violently. I tried to run but the whole house collapsed. I tried escaping but half my body got buried in the debris," said Bimal Kumar Karki, one of the first two people to be brought to the regional hospital.
"I screamed, but every one of my neighbours was in the same situation and screaming for help. It took nearly a half hour to an hour before rescuers found me," he said.
Security officials worked with villagers all through the night in the darkness to pull the dead and injured from fallen houses.
The quake, which hit when many people already were asleep in their homes, was felt in India's capital, New Delhi, more than 800 kilometres away.
India offers assistance 
Meanwhile, India offered to help in the rescue efforts. Prime Minister Narendra Modi shared on social media that he was deeply saddened by the loss of lives and damage due to the earthquake in Nepal.
"India stands in solidarity with the people of Nepal and is ready to extend all possible assistance," he said.
A special Indian Air Force C-130 flight arrived in Nepal on Sunday carrying the first consignment of emergency relief materials worth Rs 10 crore that included tents, blankets, tarpaulin sheets as well as essential medicines and medical equipment, officials said.
The first consignment of emergency relief materials arrived at Nepalgunj on Sunday, the Indian Embassy in Kathmandu said in a statement.
"A special Indian Air Force C-130 flight transported the consignment of over 11 tonnes of emergency relief materials that included tents and tarpaulin sheets, blankets and sleeping bags as well as essential medicines and medical equipment such as portable ventilators for the affected people," the statement said.
Also Read: India becomes first responder in providing relief packages to Nepal earthquake victims