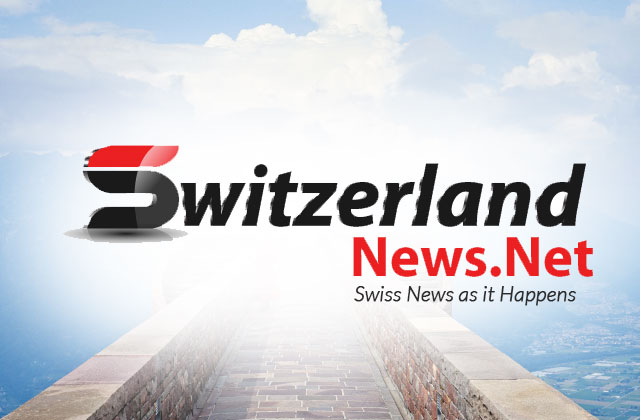 Opting to study abroad is an exciting prospect in theory, but delving into the nitty-gritty details can quickly become overwhelming. Students from around the world often grapple with a multitude of factors when it comes to choosing the perfect city for their educational journey.
Questions like, "How safe is it in a completely new city" or "Do the locals speak English, or will I need to learn a new language" can be quite daunting. And, of course, the search for scholarships to make the cost of living more manageable adds to the complexity. But don't fret –MastersDegree.nethas taken care of all the groundwork, so you don't have to.
havecombinedstudent popularity, English proficiency, friendliness, quality of life, and safety scores,along with factors likemonthly budget and scholarship opportunities,to calculate the ultimate city score for ranking.
London Takes the Crown as the Best Student City
A melting pot of fellow international students Check. English as the official language Check. Work opportunities post-graduation Check. London has long been a favorite destination, both for tourists and students, so it's not surprising that it made the top of our list.
While Brexit has brought about shifts in immigration policies for EU students, the number of international non-UK students in the country is still on the rise, particularly through postgraduate enrollments. With a total of24,145 international students, University College London boasts the highest number of international students in the country.
What's more, London has a notably high graduate retention rate, with nearly half (47%) of the students who opt to study here remaining in the city after completing their studies.
London is a goldmine of cultural and historic treasures such as the Buckingham Palace and Shakespeare's Globe. Add to that its status as one of the world's key financial hubs, and it's easy to see why international students absolutely love the city!
Vienna, Melbourne, and Munich Follow in the Top Four
Right behind London, you'll find Vienna, Melbourne, and Munich, making up the top four student cities worldwide. What do these three have in common, you may think Well, for starters, they're known to attract some of the highest numbers of international students in their respective countries.
Unlike Melbourne, English is not the primary language spoken in Vienna and Munich. Nevertheless, you'll discover that navigating in English is a breeze in both cities since they have some of the world's highest English proficiency levels among non-native speakers. Austria ranks third, while Germany stands at 10th place globally.
Vienna is the safest of all cities on our list and third in terms of quality of life.The University of Vienna, which shares the city's name, has over 28,000 international students, constituting more than a quarter of its total student population and making it the country's leader in international student enrollment. These factors, including its reputation as an art lover's paradise and the "City of Music," make Vienna a top choice for international students, with around 25% choosing to stay in the country after graduation.
Melbourne also boasts one of Australia's largest international student populations, with RMIT University, Monash University, and the University of Melbourne hosting 26,590, 22,140, and 14,166 international students, respectively. As the third most livable city worldwide and Australia's top choice, it attracts both locals and international students, with 13% of the latter staying in Australia post-graduation.
Did someone say post-graduation opportunitiesMunich, Germany, is third on our list in terms of employment rates, so it's no wonder that 48% of international students who come to the country choose to call it home even five years later. The city is home to Germany's top university, the Technical University of Munich (TUM), where international students make up an impressive 44% of its student body.
Language Matters: 5 of 10 Cities Are Native English Speakers
With five out of our top ten cities being from countries where English is either the primary or an official language, it's evident that language plays a pivotal role in international students' city selection. Interestingly, four out of the five remaining cities (Vienna, Munich, Zurich, and Amsterdam) all come from countries with impressive English proficiency levels.
Paris, France, however, ranks slightly lower in this aspect. Nevertheless, the country draws the largest number of international students (43,464) from Morocco, where French is widely spoken.
Many other students choose this city specifically to immerse themselves in its beautiful language (cue the "Are you happy to be in Paris Oui." TikToks).
Alternatively, if you want to hone your French skills but prefer the safety net of English, consider Montreal, the sixth city in our list, where French and English are the two most common languages. Canada's reputation for friendliness means you'll likely find a local eager to help you practice, too.
The same warm welcome awaits you in Toronto, our eighth city on the list and a favored destination for international students. To no surprise,73% of international students in Canadaplan to stay in the country after graduation.
Zurich and Amsterdam Lead in Quality of Life and Job Opportunities
While, last in our list, Zurich and Amsterdam excel in quality of life and employment rate indices.These cities are home to renowned universities and institutions celebrated for their academic excellence. ETH Zurich, Switzerland's top university, accommodates more than 25,000 international students, while the University of Amsterdam welcomed around 14,000.
The Netherlands sees over 30% of international students remaining in the country for employment post-graduation, especially in supply chain management and IT. In Switzerland, there's a demand for over 120,000 jobs across various sectors, including computer science, healthcare, and hospitality. Mastering the local language is often a crucial factor when pursuing job opportunities in both countries.
Copyright (c) Novinite.com. Published with permission via Big News Network news agency