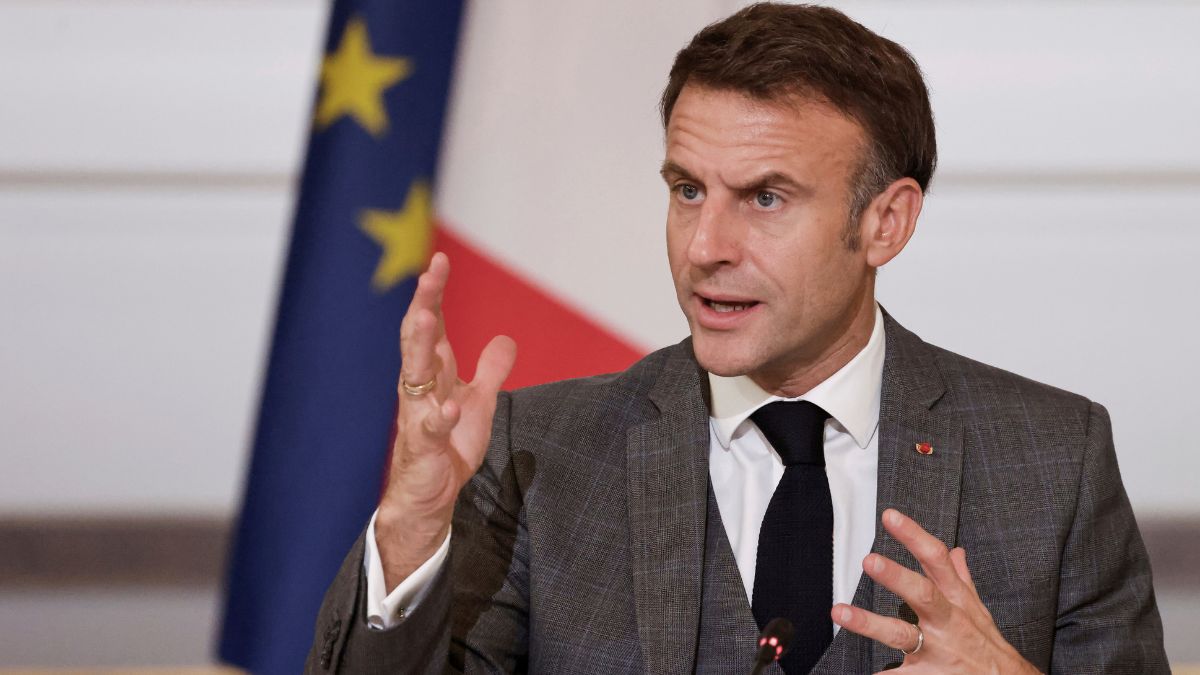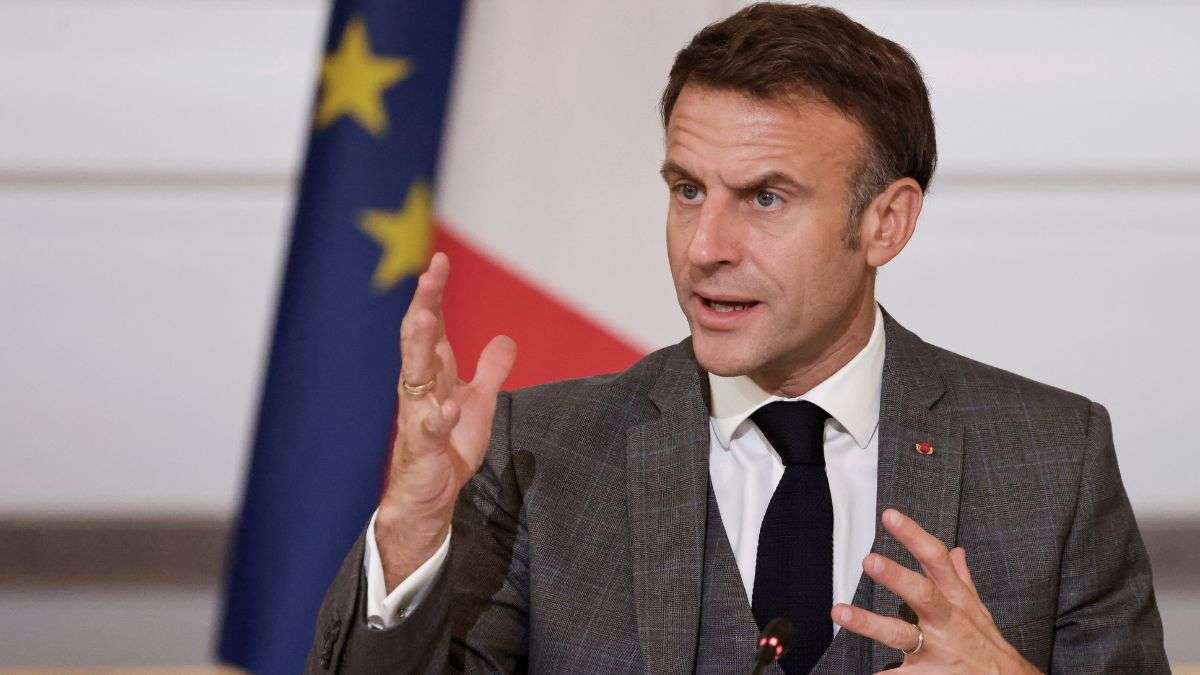 Amid the unprecedented attacks on Gaza by the Israeli Defence Forces, French President Emmanuel Macron, who had visited Tel Aviv last month, said there was "no justification" for bombing "these babies, these ladies, these old people" in the war against Hamas. Speaking to BBC on Friday, Macron, who condemned the terror attack on Israel, reiterated his call for a ceasefire in Gaza.
"So there is no reason for that and no legitimacy. So we do urge Israel to stop," Macron told the BBC, and expressed hope that other Western leaders will join his urgent call for a pause.
Further, denouncing the surprise militant attack on Tel Aviv, he asserted that Israel has full right to protect its land after the massacre that killed over 1,200 people and took hostage at least 240 people. Despite this, Macron urged Israeli Prime Minister Benjamin Netanyahu with whom he had held meetings in the early days of the war and pledged his support, to refrain from attacking civilian areas of Gaza.
"We do share [Israel's] pain. And we do share their willingness to get rid of terrorism," Macron said on the sidelines of an international peace forum in Paris. The French leader said that all governments and aid agencies at a humanitarian aid conference in Paris had agreed that a "humanitarian pause" followed by a "ceasefire" was the only way to protect Gaza's civilians, Times of Israel reported.
Netanyahu replies 
Meanwhile, responding to Macron's remarks, Netanyahu said Hamas was to blame for civilian casualties as a result of its devastating onslaught in southern Israel last month. "While Israel is doing everything to refrain from harming civilians and calling on them to leave areas of fighting, Hamas-ISIS is doing everything to prevent them from leaving for safe areas and is using them as human shields," Netanyahu said in a statement from his office.
For the past week, the US administration has been pushing a two-state resolution to establish a durable and lasting peace, although neither the current Israeli nor Palestinian leaderships have shown interest in such negotiations, which have failed multiple times. Blinken will also urge Israeli authorities to rein in violence against Palestinians in the West Bank by Jewish settlers.
Meanwhile, US President Joe Biden has called for a "humanitarian pause" in the fighting in order to arrange the evacuation of dual citizens and foreigners still trapped in Gaza as well as to try to secure the release of more than 240 hostages Hamas is holding and to increase humanitarian aid to civilians in Gaza.
Also Read: 'If there is a hell on earth today…,' says UN as Israeli airstrikes leave 20 of 36 hospitals dysfunctional