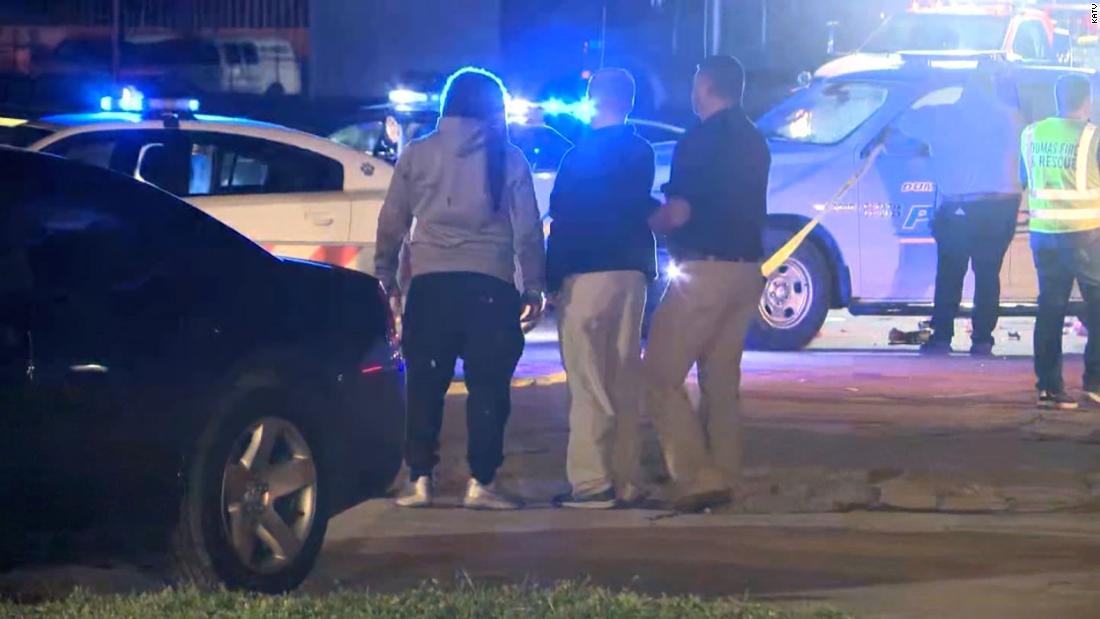 The children's wounds, according to Arkansas Children's Hospital, were non-life-threatening and most of them have since been released from the hospital following treatment.
"Arkansas Children's Hospital in Little Rock received 6 patients under 18 with gun shot wounds from the incident, none fatal. Most of the patients have been treated and released," Hilary DeMillo, media relations manager for the hospital, told CNN in an email.
One person was killed when "gunfire swept across a crowd attending a local car show," the Arkansas State Police said.
One suspect is in custody,
ASP said in a news release
Sunday, but authorities are still searching for others investigators suspect fired into the crowd just after 7 p.m. CT (8 p.m. ET).
Officials initially reported as many as 10 people were wounded, citing preliminary information soon after the shooting. The investigation remains ongoing.
Special Agents from ASP's Criminal Investigation Division interviewed victims and witnesses overnight, the release said. Investigators secured the scene, which sits along US Highway 65 as it goes through the center of Dumas, ASP said.
The car show was hosted by the Hood-Nic Foundation and Delta Neighborhood Empowerment Organization, a group providing educational programs and support for Dumas-area youth,
according to their website
. Dumas is about 80 miles southeast of Little Rock.
According to Delta N.E.Y.O website, the annual Hood-Nic, (Neighborhood Picnic) of which the car show has been a part for 16 years, takes place annually over spring break weekend to raise funds for "scholarships, school supplies, and more to deserving individuals."
"We are heartbroken and in shock at what took place during tonight's car show," the Hood-Nic Foundation
said in a Facebook post
Saturday night.
"The purpose of Hood-Nic has always been to bring the community together," the post said. "This senseless violence needs to end. Sending our prayers."
CNN's Dakin Andone and Susannah Cullinane contributed to this report.