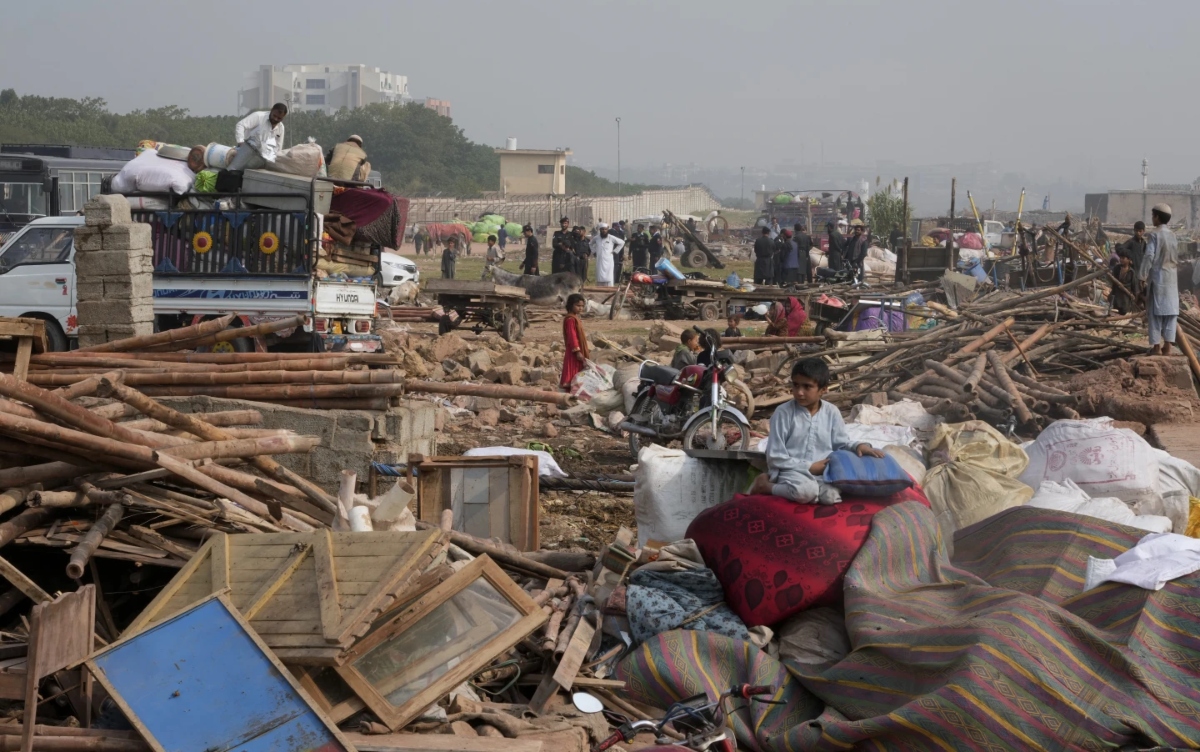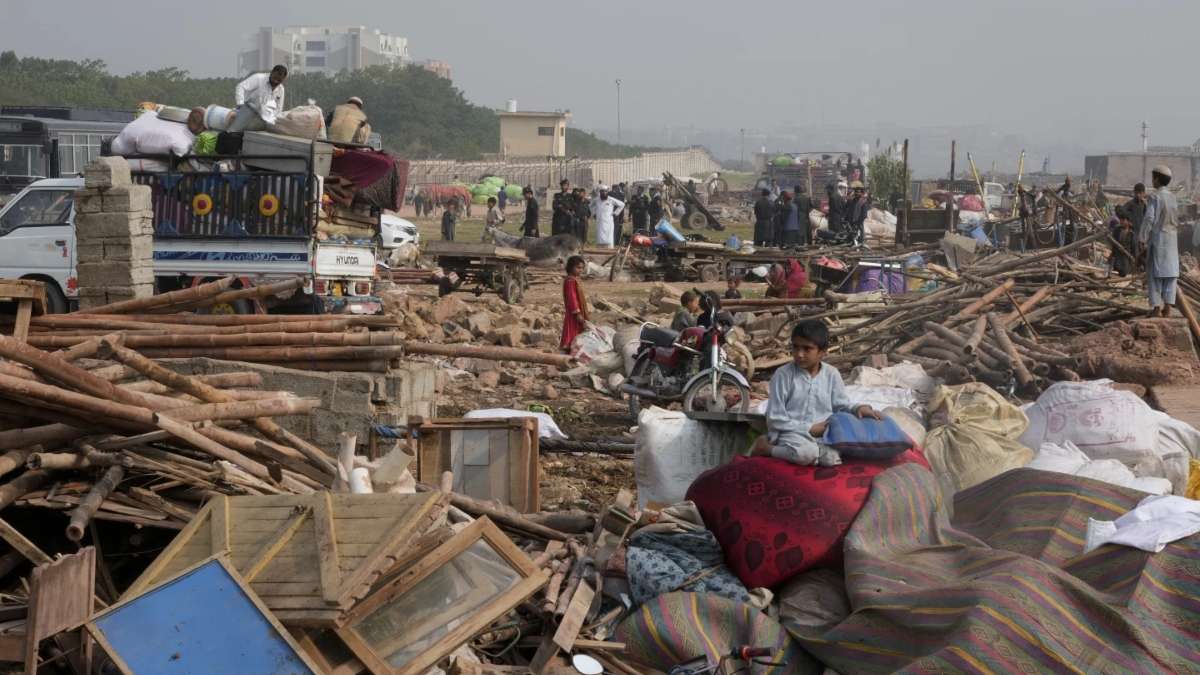 Pakistani authorities have launched a crackdown on illegal Afghan migrants with dozens being rounded up, detained and deported across the country, after the November 1 deadline for undocumented 'aliens' to leave expired.
According to Geo News, Pakistan's caretaker interior minister Sarfraz Bugti on Tuesday said that the government would launch a crackdown on undocumented immigrants, which involves a substantial amount of Afghan nationals. However, he said that the crackdown would start from Thursday.
The interior ministry said that Pakistan has more than 4 million Afghan migrants and refugees and about 1.7 million of them remain undocumented, including many who were born and lived in Pakistan their entire lives.
However, Pakistan announced that they will deport all undocumented immigrants and set a deadline of November 1 to leave the country. This came after many of the illegal immigrants were found involved in crimes like smuggling and suicide bombings.
Crackdown on illegal Afghans
However, authorities in Karachi detained four illegal Afghan immigrants from the Saddar area and took them to a holding centre from where they will be deported to Afghanistan after the completion of legal formalities. 
In similar instances, dozens of illegal immigrants were also detained from Chaman in Balochistan, said authorities. Warnings have also been issued in major cities to return to their country by midnight.
Officials from Balochistan's Levies, the primary law enforcement in the province, said that they have detained about 5,000 illegal Afghan refugees in holding centres. Meanwhile, over 1 lakh Afghan refugees have returned to Afghanistan after Pakistan issued the deadline.
Pakistan has said the deportations would be carried out in a "phased and orderly" manner and those detained during the crackdown would be treated nicely. However, authorities on Tuesday demolished several mudbrick homes of Afghans on the outskirts of Islamabad to force them to leave the country.
Now, the caretaker regime has initiated a nationwide operation to deport illegal foreign nationals, the majority of whom are Afghans. Holding centres have been established in Rawalpindi, Islamabad and Attock and more than 800 houses of the 'illegal immigrants' have been demolished in the federal capital, Dawn reported.
Punjab Inspector-General Usman Anwar said that the undocumented migrants will be evacuated from Friday (November 3) in a similar manner – through holding centres. Two Afghan migrants were arrested in Rawalpindi.
Pakistan's caretaker foreign minister Jalil Abbas Jillani said that the authorities will show leniency towards those Afghan refugees who might face problems after returning to their country.
Expulsion of immigrants receives criticism
The crackdown has received widespread criticism from UN agencies and rights groups. Human Rights Watch has accused Pakistan of resorting to "threats, abuse and detention to coerce Afghan asylum seekers without legal status" to return to Afghanistan.
Zabihullah Mujahid, the main spokesman for Afghanistan's Taliban government expressed concerns over forced expulsion of Afghans, calling on host countries to "stop forcefully deporting Afghan refugees" and practice "tolerance based on Islamic and neighborly manners" without naming Pakistan.
The previous day, a Taliban delegation traveled from the capital of Kabul to eastern Nangarhar province to find solutions for returning Afghans.
Meanwhile, the National Commission for Human Rights (NCHR) has written a letter to the government and other stakeholders urging them to deal with Afghan asylum seekers according to national and international human rights commitments.
As Pakistan moves to expel illegal immigrants, the Taliban government on Wednesday urged Islamabad to give undocumented Afghans in the country more time to leave as pressure mounts at border posts swarmed by thousands of returnees fleeing the threat of deportation.
In a statement, the Taliban thanked Pakistan and other countries that have hosted millions of Afghans who fled their country during decades of conflict, but "asked them to not forcibly deport Afghans with little notice but to give them time to prepare".
Relations between Afghanistan and Pakistan has become strained over repeated terrorist attack by the Tehreek-e-Taliban Pakistan (TTP) and incidents of cross-border firings.
(with agency inputs)
ALSO READ | ​Afghanistan heading to civil war, Taliban splitting into factions: Former Afghan commander