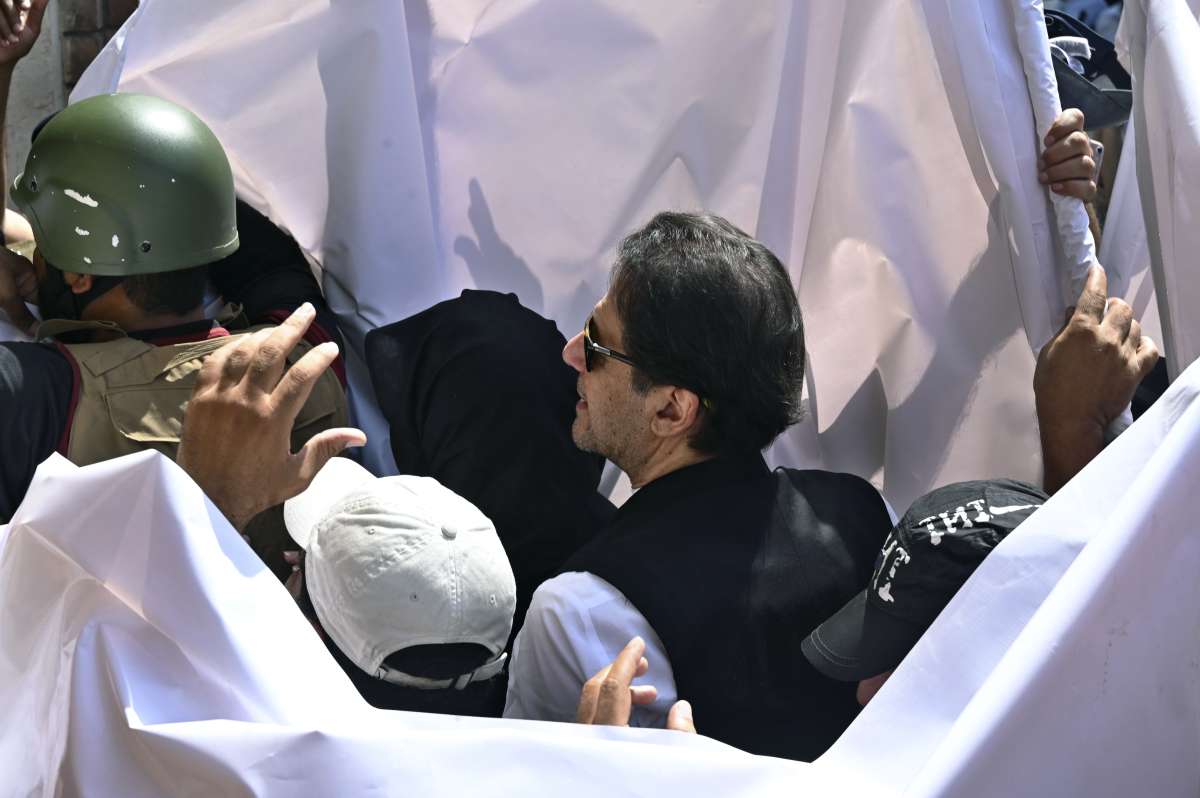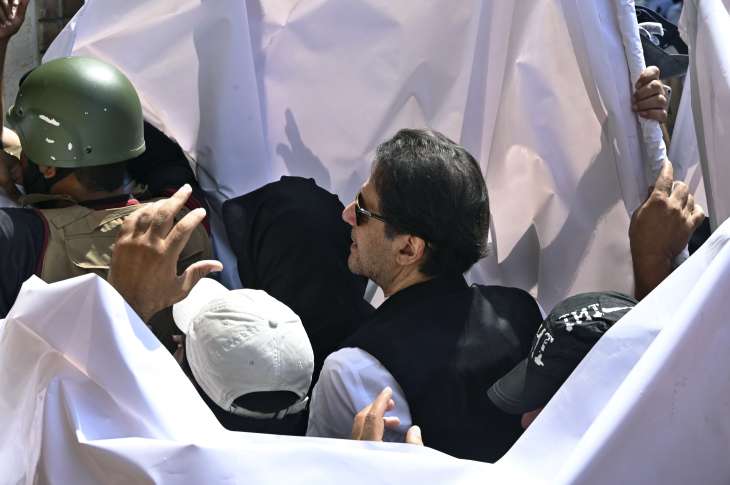 The Pakistan Army has given Imran Khan a 2-hour ultimatum to surrender '30 to 40′ terrorists who are hiding at the Lahore residence of the former prime minister. Imran Khan, meanwhile, has claimed that Pakistan is heading towards an imminent disaster and it may face disintegration. He also warned that the ruling coalition of hatching a conspiracy to pit the army against his party.
The Army on Thursday morning sealed all the roads that led to Imran Khan's Zaman Park residence and is expected to take action in the afternoon against Imran Khan who is likely to skip National Accountability Bureau appearance.
Meanwhile, Bilawal Bhutto has summoned Pakistan People's Party Central Executive Committee (CEC) meeting on political situation.
Addressing a press conference, Punjab's caretaker information minister Amir Mir said, "We have received an intelligence report that some 30 to 40 terrorists who were involved in attacking the military installations, especially Lahore Corps Commander House on May 9, are hiding at Zaman Park residence of Imran Khan. We give an ultimatum of 24 hours to Khan and his party to hand them over to police or face stern action."
In a video-link address from his Zaman Park residence, the 70-year-old Pakistan Tehreek-e-Insaf (PTI) chief said the only solution to end political instability was to hold elections.
"The PDM leaders and Nawaz Sharif, who is absconding in London, are least concerned whether the country's constitution is desecrated, state institutions are destroyed or even Pakistan Army earns a bad name. They are looking for their vested interests of saving the looted wealth alone," he said.
"I am seeing a frightening dream that the country is heading towards an imminent disaster. I appeal to the powers that be to let the elections take place and save the country," Khan said as police have surrounded his home.