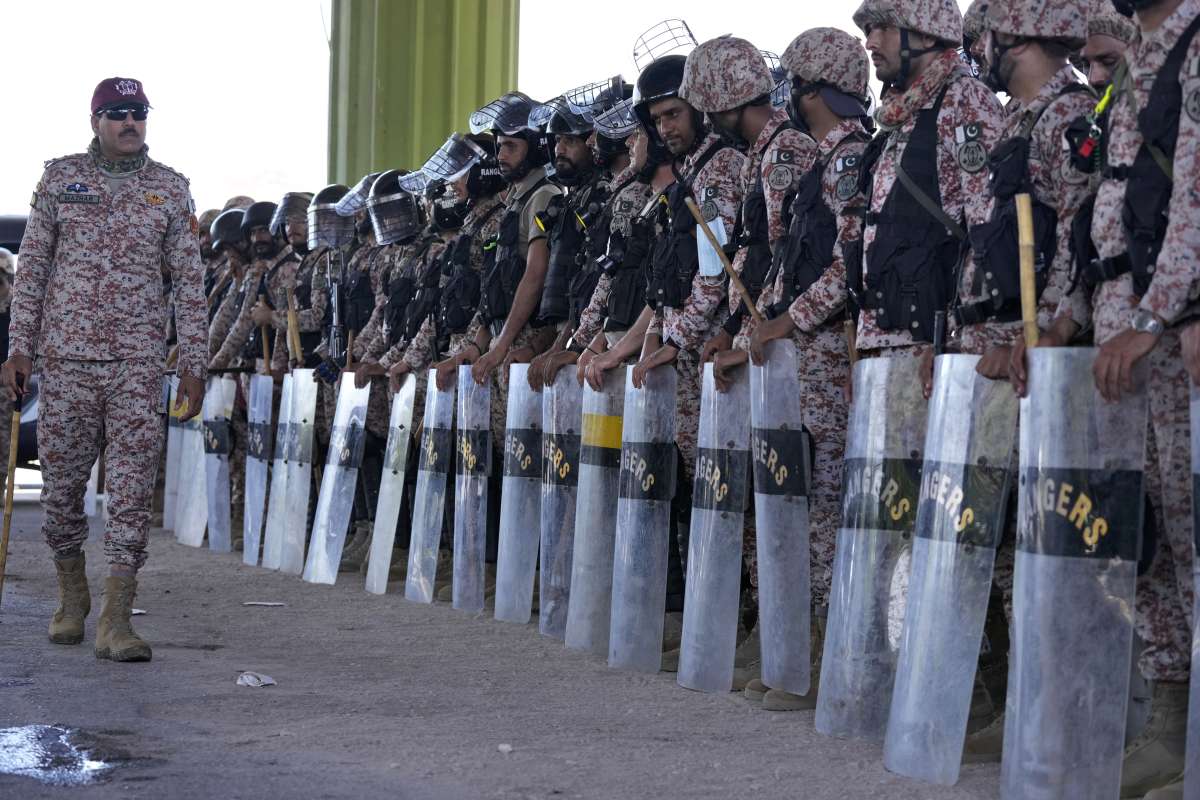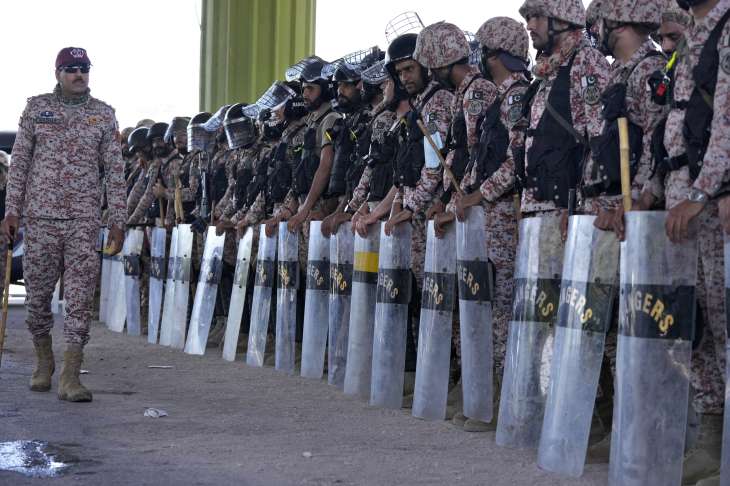 Pakistan: Amid the turmoil situation in Pakistan following the arrest of former Prime Minister Imran Khan, the government has deployed the army in several places including Punjab and Khyber Pakhtunkhwa, in order to maintain law and order situation.
The latest government action came nearly 24 hours after massive protests broke out in several key locations including Lahore and Rawalpindi, where protestors targeted defence bases and police vehicles.
According to a report by Geo News, local authorities have called in army troops to control the situation on the ground following the suit of the Punjab government.
Subsequently, the report claimed that the Ministry of Interior approved the Punjab government's request for assistance by sanctioning ten companies of troops, saying, "The army would be working alongside district administration to restore law, order and peace".
However, the concerned ministry did not share the exact number of troops/assets, date and area of deployment as of writing this article.
Protest may intensify
According to multiple media reports, it was expected that the protest would intensify in the next few hours as the former Prime Minister was indicted in the Toshakhana case. 
The agitated Imran's supporters even the official residence of the top regional commander in Lahore, smashed windows and doors, damaged furniture. Besides, the protesters burned police vehicles and blocked key roads.
Surprisingly, protestors smashed the main gate of the army's headquarters in the garrison city of Rawalpindi, where troops exercised restraint.  Hundreds of demonstrators shouted pro-Khan slogans as they moved toward the sprawling building.
In the port city of Karachi, police swung batons and fired tear gas to disperse hundreds of Khan supporters who had gathered on a key road.
What leads to Imran's arrest
Notably, Khan was wounded by a gunman at a rally in November, an attack that killed one of his supporters and wounded 13. On several occasions, he claimed Army and intelligence officials behind his assassination plot. He even claimed West for the attack.
Recently, he doubled down on an attack on the Pakistani army without offering any evidence, that there is a plot to assassinate him, alleging that Pakistan's spy agency was behind the conspiracy. 
Earlier today, he again issued a video message before heading to Islamabad, saying he was "mentally prepared" for arrest there. However, this did not lead to his arrest. According to govt officials, he was arrested in a corruption case.
Corruption case that leads to Khan's arrest
Tuesday's arrest was based on a new warrant from the National Accountability Bureau obtained last week in a separate graft case for which Khan had not obtained bail, making him vulnerable to arrest. He is scheduled to appear before an anti-graft tribunal on Wednesday, officials said.
"Imran Khan has been arrested because he was being sought in a graft case," Interior Minister Rana Sanaullah Khan told a news conference. He alleged Pakistan's treasury had lost millions of dollars while Khan was in office due to illegal purchases of lands from a business tycoon.
Also Read: Pakistan: Imran Khan's arrest rages massive violent protests across country I Know all about dramatic events