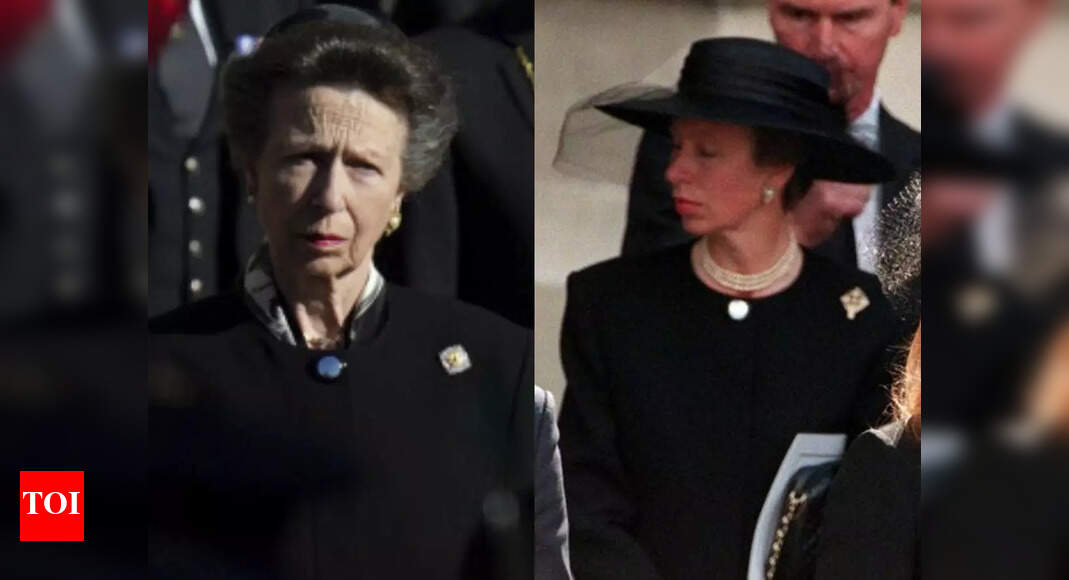 Much like her brother, the newly crowned King Charled III, who's known to be climate crusader, Princess Anne or the Princess Royal has time and again supported the movement of sustainibility by recycling and upcycling her clothes. And, after the sudden demise of her beloved mother, Queen Elizabeth II, Anne proved to be a champion of sustainable fashion yet again, as she recycled a blazer, which she wore at late Princess Diana's funeral in 1997.
Often known as the 'thrifty princess' Anne hasn't really cared about the unsaid royal protocals, which usually discourage repetition of clothes and has time and again worn what she has felt like.




According to Hello Magazine, whilst in Edinburgh on 13 September, Princess Anne looked poised and elegant in a sleek black jacket fastened with a pearlescent pin. The fit-and-flare jacket carved a feminine silhouette, elevating the royal's respectful ensemble, which consisted of a smart ebony pencil skirt, sheer tights and an understaded black headpiece.

Well, the peplum jacket in question was donned by Anne 25-years-ago at the funeral of Princess Diana in 1997. Anne just proved that royal style is indeed timeless.
In an earlier interview to Vanity Fair, the princess had explained why she recycled clothing, by saying, "because I'm quite mean".
She added: "I still try and buy materials and have them made up because I just think that's more fun."
Princess Anne also stressed on using local tailoring techniques.
She added: "It also helps to support those who still manufacture in this country. We mustn't forget we've got those skills, and there are still places that do a fantastic job."