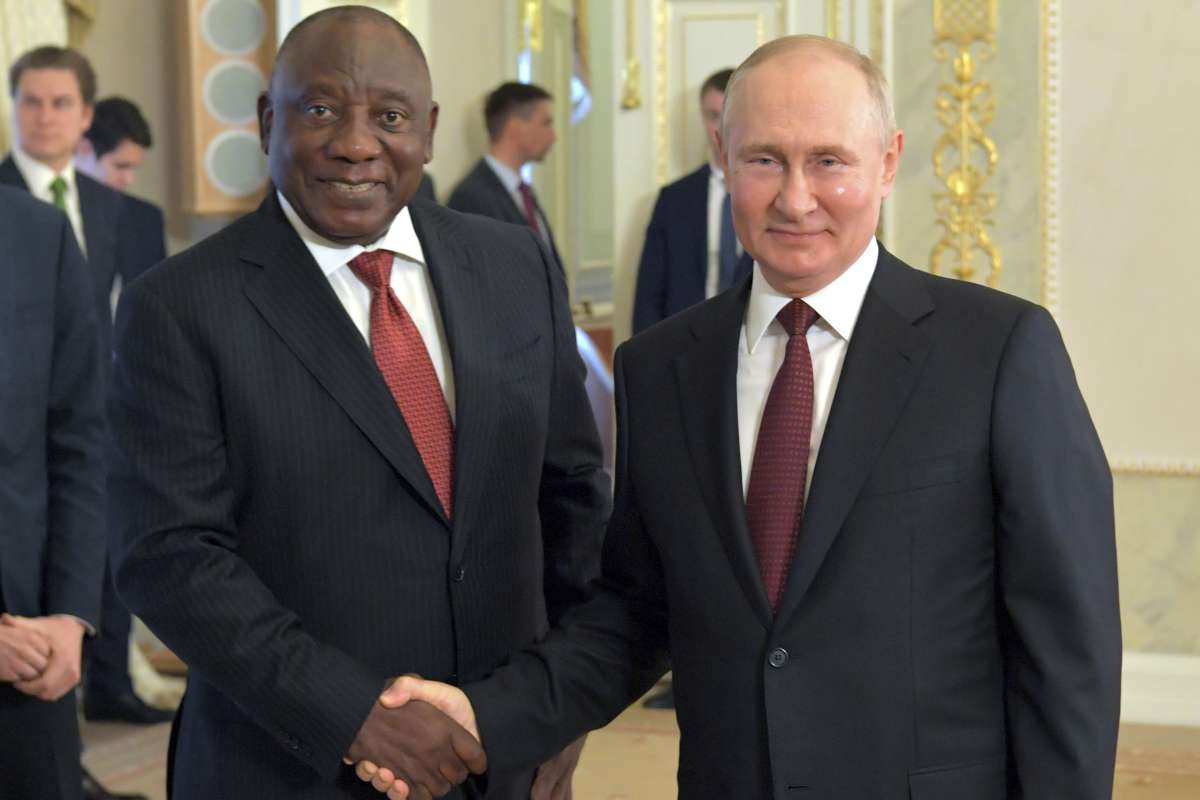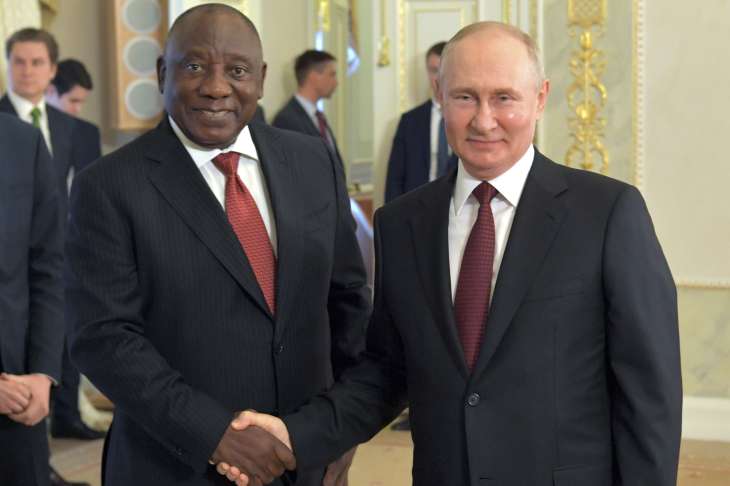 Russian President Vladimir Putin, who met with a group of leaders of African countries, has refused to entertain the "peace plan" without citing any substantial reasons. Notably, the crucial visit of the seven African leaders — the presidents of Comoros, Senegal, South Africa and Zambia, as well as Egypt's prime minister and top envoys from the Republic of Congo and Uganda — came a day after they visited war-torn Ukraine where they met President Volodymyr Zelenskyy.
During their meeting, Zelenskyy told the leaders to convey the peace plan to his Russian counterpart without compromising on the sovereignty of Kyiv.
As told by the war-ravaged nation, the African leaders told Putin to end the conflict to prevent a further humanitarian crisis that has affected the African nations too. "Wars have always had dire consequences, and the longer they last, the deeper and more unprecedented their consequences are. We will not teach you anything new about this, because your country has experienced many painful events in the past," Chairperson of the African Union, President of the Comoros Azali Assoumani told Putin during the much-awaited St. Petersburg International Economic Forum.
"War is creating unprecedented problems in Africa too": Assoumani 
"This crisis exists today, and it does not only affect two friendly and neighbouring Slavic countries but also affects the entire world. In particular, it affects our African continent. It has caused unprecedented problems in the sphere of food security and energy security," he added.
Similar concerns were also echoed by South African President Cyril Ramaphosa, who insisted Putin alter his mind and to return the path of diplomacy rather than promoting atrocities in the already ravaged nation. "Despite the situation on the ground, in military terms, it is nevertheless important to maintain channels for dialogue, for discussion, so that at least humanitarian issues become our priority and so that all other aspects of reconciliation can be discussed."
Further, he emphasised the exchange of prisoners of war and urged the Russian President to comply with the UN Charter. "It seems to me that humanitarian efforts should be intensified, in particular regarding POW exchanges and issues affecting civilians. I think we can have a detailed discussion of these issues," he noted.
What does Russia say?
Meanwhile, from the Russian side, Foreign Minister Sergey Lavrov asserted the meeting continued for nearly three hours and the African leaders proposed 10 points to resolve the "special military operation". However, he said that the proposed elements "was not formulated on paper."
"The peace initiative proposed by African countries is very difficult to implement, difficult to compare positions," Kremlin spokesman Dmitry Peskov said. But "President Putin has shown interest in considering it."
"He spoke about our position. Not all provisions can be correlated with the main elements of our position, but this does not mean that we do not need to continue working," Peskov said.
"The main conclusion, in my opinion, from today's conversation is that our partners from the African Union have shown an understanding of the true causes of the crisis that was created by the West, and have shown an understanding that it is necessary to get out of this situation based on addressing these underlying causes," Lavrov said.
Also Read: Putin confirms first batch of tactical nuclear weapons moved to Belarus: 'Will use only if…'