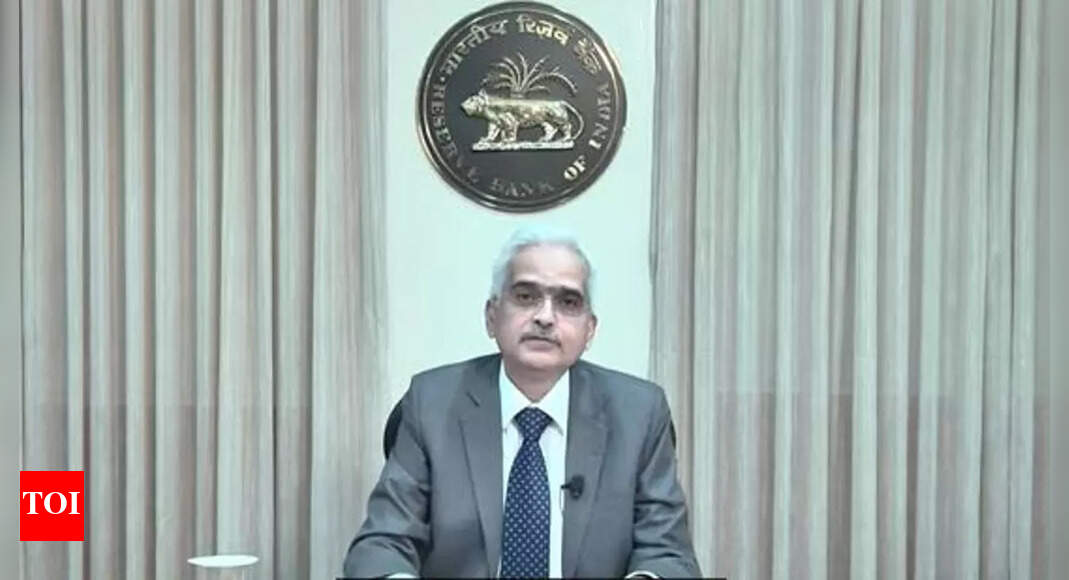 NEW DELHI: The
Reserve Bank of India
(RBI) on Wednesday hiked key repo rate by 50 basis points (bps) to 4.90 per cent in a bid to tame the soaring inflation in the country.
This the second straight hike by the central bank in 2 months and is expected to hike borrowing costs for corporates and individuals.
Amid the rising inflationary pressure in India, the RBI had in an off-cycle move hiked repo rate by 40 bps in a surprise meet of the MPC in May.
The standing deposit facility (SDF) rate and the marginal standing facility (MSF) rate were adjusted higher by the same quantum to 4.65 per cent and 5.15 per cent, respectively.
The government has tasked RBI to ensure CPI-based inflation remains at 4 per cent with a margin of 2 per cent on either side.
It mainly factors in consumer price index (CPI) based inflation while arriving at its monetary policy decision.
Retail inflation accelerated to an eight-year high of 7.79 per cent in April, remaining above the central bank's tolerance limit for a 4th month in a row, and is likely to stay elevated.
All six members of the Monetary Policy Committee (MPC), headed by RBI governor Shaktikanta Das, unanimously voted for the latest rate hike.
It retained real GDP projection of 7.2 per cent for the year FY 2022-23.
"RBI has retained the real GDP projection of 7.2 per cent for the year FY 2022-23. With Q1 at 16.2 per cent, Q2 6.2 per cent, Q3 at 4.1 per cent and Q4 at 4 per cent with risk broadly balanced," the RBI Governor said in a press conference here.
Citing the provisional estimates released by the National Statistical Office on May 31, Das said India's GDP growth ins 2021-22 is estimated at 8.7 per cent which has exceeded the pre-pandemic, that is, 2019-20 level.
With the assumption of a normal monsoon, in 2022 and the average crude oil price in the Indian basket of 105 dollars per barrel, the RBI Governor said inflation is now projected at 6.7 per cent in 2022-23.
"Limits for individual housing loans extended by urban cooperative banks and rural cooperative banks, last fixed in 2011 and 2009 respectively, being revised upwards by over 100 per cent taking into account increase in house prices. It'll facilitate a better flow of credit to the housing sector," he said.