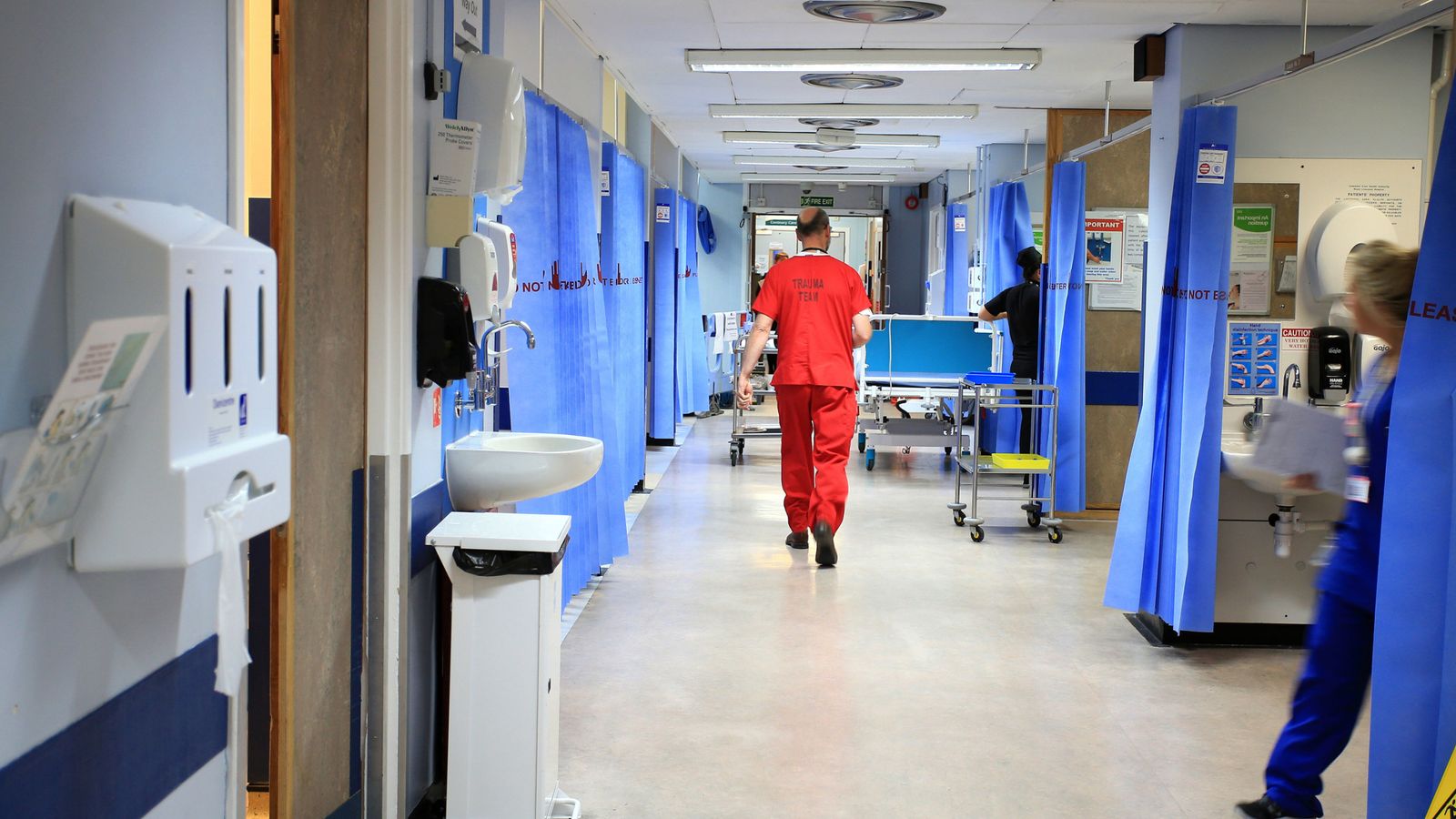 Analysis
We are seeing a record number of patients seeking emergency treatment at the same time as the NHS is suffering a workforce shortage.
Add to this a capacity issue in the health service and we can see why most patients are having to wait longer than ever for treatment.
The health secretary (Sajid Javid) addressing an NHS conference this week said the A&E crisis was caused by the pandemic. But, according to The Nuffield Trust, the A&E waiting time target has not been met since 2015.
The pandemic has certainly made things a lot worse, there is no disputing that.
One of its consequences is the impact on staff. Morale is low, staff are burnt out, workloads are high.
There are unfilled vacancies almost across the board, including the specialities with more staff threatening to quit the profession.
Trained, experienced staff cannot be magicked up overnight.
The government talks about working smarter and more efficiently. Remember the health secretary's analogy about the NHS, Blockbuster and Netflix?
There have been some improvements, ambulance response times for example. They have improved on the previous month but still much slower than pre-pandemic levels.
And the number of 104-week waiters has been cut by two thirds since the start of May.
But at the same time the number of people waiting more than a year is almost exactly two hundred times higher than it was in the month before the pandemic.
The cancelled operations have been pushed down month after month and the backlog has still not been cleared.
There has been much talk about the need for urgent action on social care.
Until that happens delayed discharges will continue meaning bed space cannot be freed up fast enough.