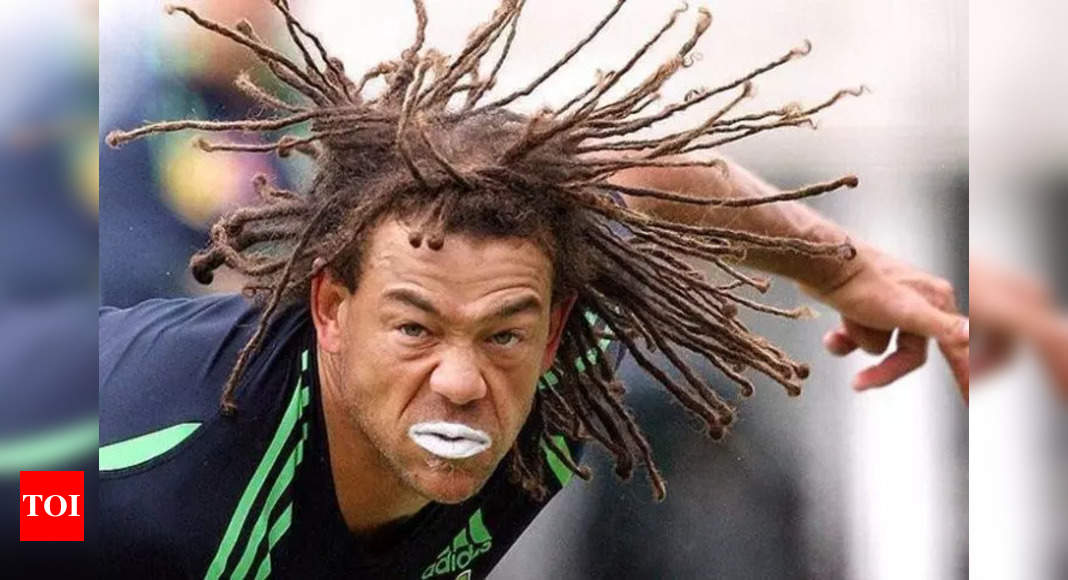 Australian cricket board and fans were just weathering the blow they received after the passing away of legendary cricketer Shane Warne, and another tragedy struck in the form of the death of cricketing great, Andrew Symonds on Saturday.
Symonds, who played an important part in two world cup winning squads, lost his life in a tragic car accident on May 14, 2022 in Townsville, Queensland. The man with a larger than life personality was known for his eclectic taste in fashion and famous dreadlocks, which were later copied by many of his contemporaries.
Symonds was a right-handed, middle order batsman and often alternated between medium pace and off-spin bowling. Also, he was revered for his exceptional fielding skills.
The late cricketer's unique hairstyle was thanks to his Afro-Caribbean heritage. He was born to Afro-Caribbean parents and later adopted by an English couple, who later settled in Australia. He bid goodbye to his trademark style in 2009, as part of Leukemia Foundation's 'World's Greatest Shave'
His fashion was all about bold statements – from large printed shirts to khakhis, leather belts to hats. Since he was a fisherman at heart, he loved showing up at the beach in cotton shorts and printed shirts.
The cricketer also had a stint with India's biggest reality show, Bigg Boss and featured in the popular reality show in the year 2011.
Cricket fans across the world will remember him for his kind-hearted and unforgettable ways! Here's wishing 'Roy' peace in the other world.