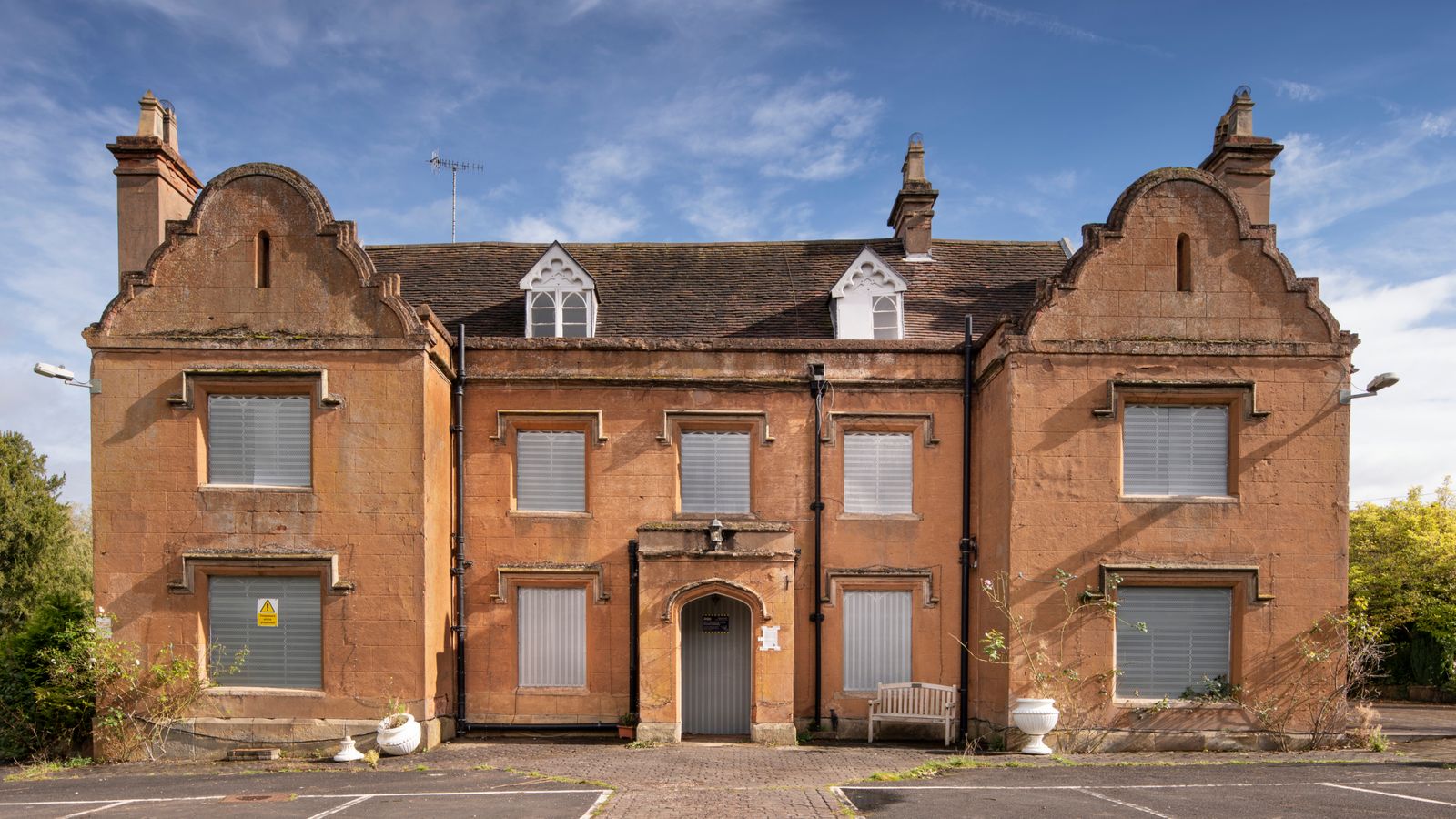 The house where the Gunpowder Plot unravelled and a hotel that inspired Charles Dickens' first novel are now among historic sites at risk of being lost to neglect and decay.
Some 159 buildings have been added to Historic England's Heritage At Risk register, which details properties in danger unless efforts are made to improve them.
Holbeche House in the West Midlands was once owned by a member of the gang behind the Gunpowder Plot – but is now deemed to be at risk.
It was the final refuge of the plotters once they fled London after ringleader Robert Catesby was killed in a gunfight – three days after the failed attempt to blow up the Houses of Parliament.
According to Historic England, the house was recently used a care home, but is now empty and a "site of concern for the local community".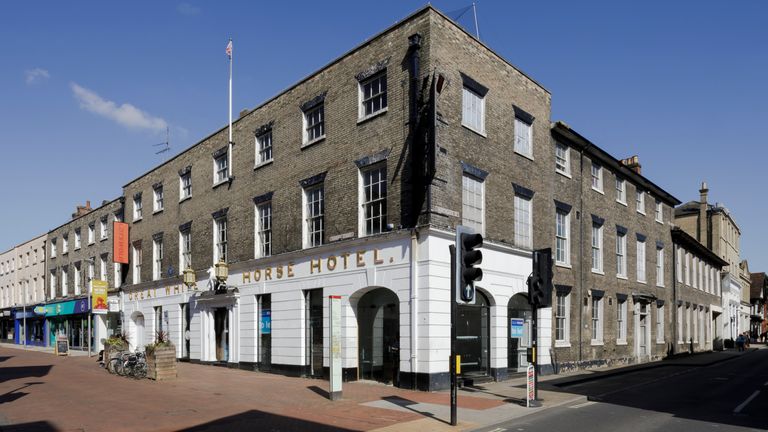 Also on the list this year is the Great White Horse Hotel in Ipswich, Suffolk, which inspired Charles Dickens to write The Pickwick Papers.
The hotel also hosted the likes of Admiral Lord Nelson and The Beatles in its illustrious history.
However, it now has active dry rot in the space named after the British author – as well as deteriorating windows and drain pipes and gutters in poor condition.
Other major sites on the list include a church in Suffolk once painted by John Constable, the remains of a castle built during the reign of William the Conqueror in Kent, and a mansion in Devon that was used as a WWI hospital in 1914.
A number of sites have been removed from the list after being rescued – including the filming location for the Last Of The Summer Wine.
Holmfirth Conservation Area in West Yorkshire had its buildings repaired and repurposed after vacancy rates fell.
Read more:
Stunning photos show a century of England from the air
Shipwrecks survey uncovers location of three Dunkirk boats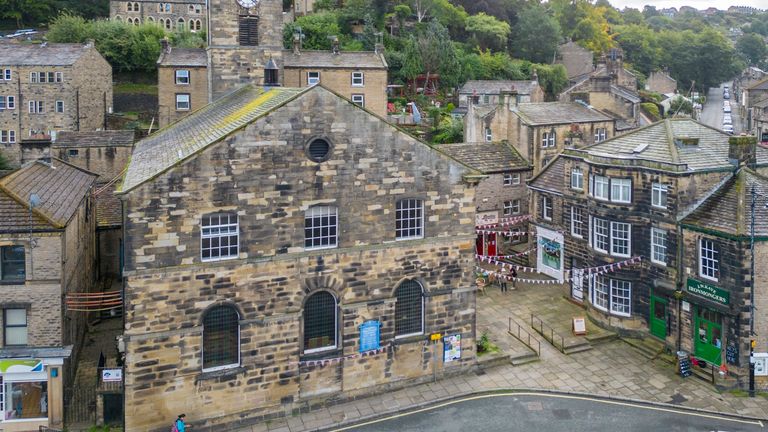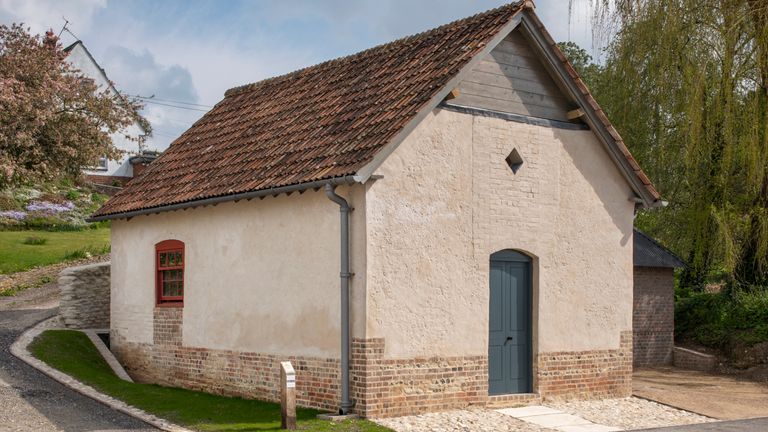 A church in Dorset used by the Tolpuddle Martyrs, six men accused of swearing secret oaths in the 19th century, has also been saved, after 25 years on the register, using lottery grants.
Elsewhere, a Victorian substation in southwest London has been saved – as have the walls of Evesham Abbey in Worcestershire and a Napoleonic era arms depot in Northamptonshire.
Historic England said there are 48 fewer properties on the list than in 2022 – and 6,800 entries have been removed from the list since its inception in 1998.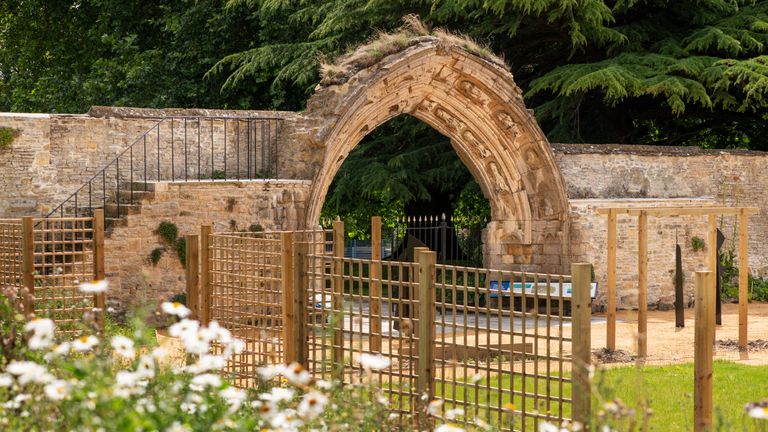 Duncan Wilson, chief executive of Historic England said: "Protecting our heritage is so important. It is truly inspirational to see communities coming together to help save historic buildings and places and find new uses for them.
"The Heritage At Risk programme shines a light on our historic sites most in need and can help to attract funding and help.
"After a quarter of a century of the Heritage At Risk Register, we are celebrating how many places have been saved and continue to find new ways to involve local people in caring for and enjoying their heritage."
Arts and heritage minister Lord Parkinson said: "It is heartening to see that so many sites have had their futures secured and have been taken off the register over the past year thanks to the hard work of Historic England and local people.
"I look forward to the new additions to the register receiving similar care and attention so that future generations can continue to enjoy and learn from our rich heritage for years to come."
More than £7.6m in grants have been issued by Historic England for repairs to 155 sites on the Heritage At Risk register during 2022 and 2023.