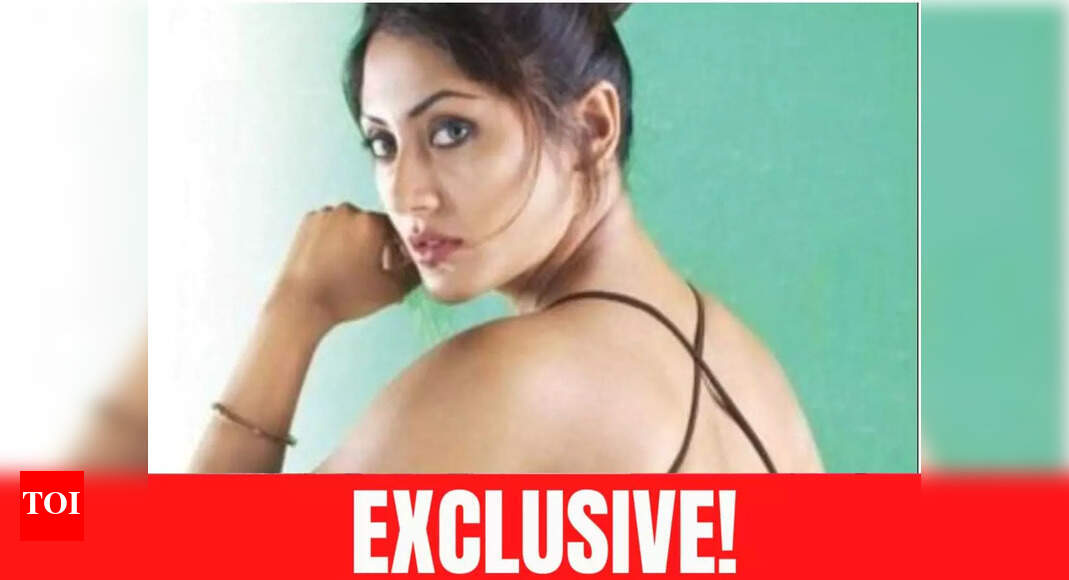 Rimi
Sen, who created a big flutter in Yash Raj Films' 'Dhoom', had disappeared. A few days ago, ETimes brought you exclusive news that she is going to do a music video. The time was right to catch up with this attractive and talented actress.
Rimi had no qualms in answering all our questions. Here are excerpts from that interview:



10 years have gone by since we last saw you, that was in 'Shagird'. Where have you been?

I had lost interest in the film industry. Offers had got repetitive; I was getting roles in only comedy films. I had started my career in the top bracket, so I couldn't go further up nor I could afford to go lower. So for a while, I was in a predicament. Then I said to myself that I need to work for my growth as an actor; so I approached Sriram Raghavan and (late) Pankaj Advani. Sriram's 'Johnny Gaddar' and Pankaj's 'Sankat City' didn't work at the box-office. That's when I started losing interest. I felt I had earned my bit and should rather step aside for some time.

And then?

I toyed getting into direction. But I felt that I still don't have leadership acumen. It's not easy to manage so many people on the set. I'll do it, but only when I am sure I am ready. So I shifted my focus. I produced a movie 'Budhi Ran'. Now I am working on the production of two web shows. I have an inclination towards the business side of movies.
But now I feel that a lot of time has gone by and good work is happening in the industry. I have maintained myself, so why not bounce back? Earlier, I used to invest in people, I was not bothered what I ate or what I wore. I didn't have those sensibilities. Now, I have become particular.



You had said in one of your old interviews that you were not as fit as other heroines during your times…

That's an extension of what I told you. I didn't believe in gym either. I felt that only acting would count, but here, the physical appearance is very important; it comes ahead of acting when you are on the list of contenders. I know there are people who lose or gain lots of weight but are yet selected, but those are only a handful of exceptions who have some magic about them.



Were films offered to you after 'Hungama' and the promises not kept?

No, in fact I had even auditioned for 'Swades' and 'Munnabhai MBBS' but it didn't work out. You need to take failure in your stride, plus nothing is permanent in life.
Were you given a reason why you were not chosen for the above-mentioned two films?

It was understood that they got a better option. Mere se better log ho sakte hain na (There can be better people than me). Commitment of roles is not marriage, aajkal toh woh bhi nahi chalti (even that doesn't work out nowadays).
Weren't you disappointed when you were not chosen for 'Swades' and 'Munnabhai MBBS', especially when both got immense acclaim?

I just swept it away saying to myself those roles were not in my destiny.
Did you face any problem on the financial front as you hardly worked in the past 10 years?

No, I was very calculative with my money. I planned my finances well.
Even then, it must have been a difficult pill to swallow and you managed to remain in a sort of hiding for such a long time…

Either I am a zero or hundred. Toh main gaayab ho gayi thi. Muujhe kaam nahin karna tha (I had disappeared. I didn't want to work) for a while, so what was the point in being seen around? Barosa uth gaya tha mera (I had lost my faith).
Plus, my friend circle has always comprised of people outside the industry. Frankly, I am quite an antisocial. Bachpan se backbencher. I am still not on social media. Too many people surrounding you means you need to pamper too many egos, and I strictly don't like that. I am not fake.
You said that the institution of marriage is crumbling. Will you not get married?

Until you are 25/26, you feel the urge and need to get married and have a life partner. But now, at this point in my life, I feel that people come and go in your life despite you putting in 100 per cent to hold them with you. Breakups and friction even in friendships give too much stress. So, I consciously stay away from relationships with men; they all come with an expiry date.
You had joined politics. Are you still in it?

No.
How did you meet Prerna Arora who cast you in her music video?
Prerna and I know each other since 5 years; we had spoken about a film five years ago. We stayed in touch. And I think it is great to work with her as a director; she knows what she wants and what she does not want. The music video will definitely give me visibility, before I can dive into movies again.
Are you looking to act in web shows?

Yes.
Would you be comfortable with foul language and intimate scenes which are rampant in the OTT space?

Foul language is no problem if the character is from the background where such language is common. As for intimacy; not for the heck of it, but only if it is essential and shot aesthetically.