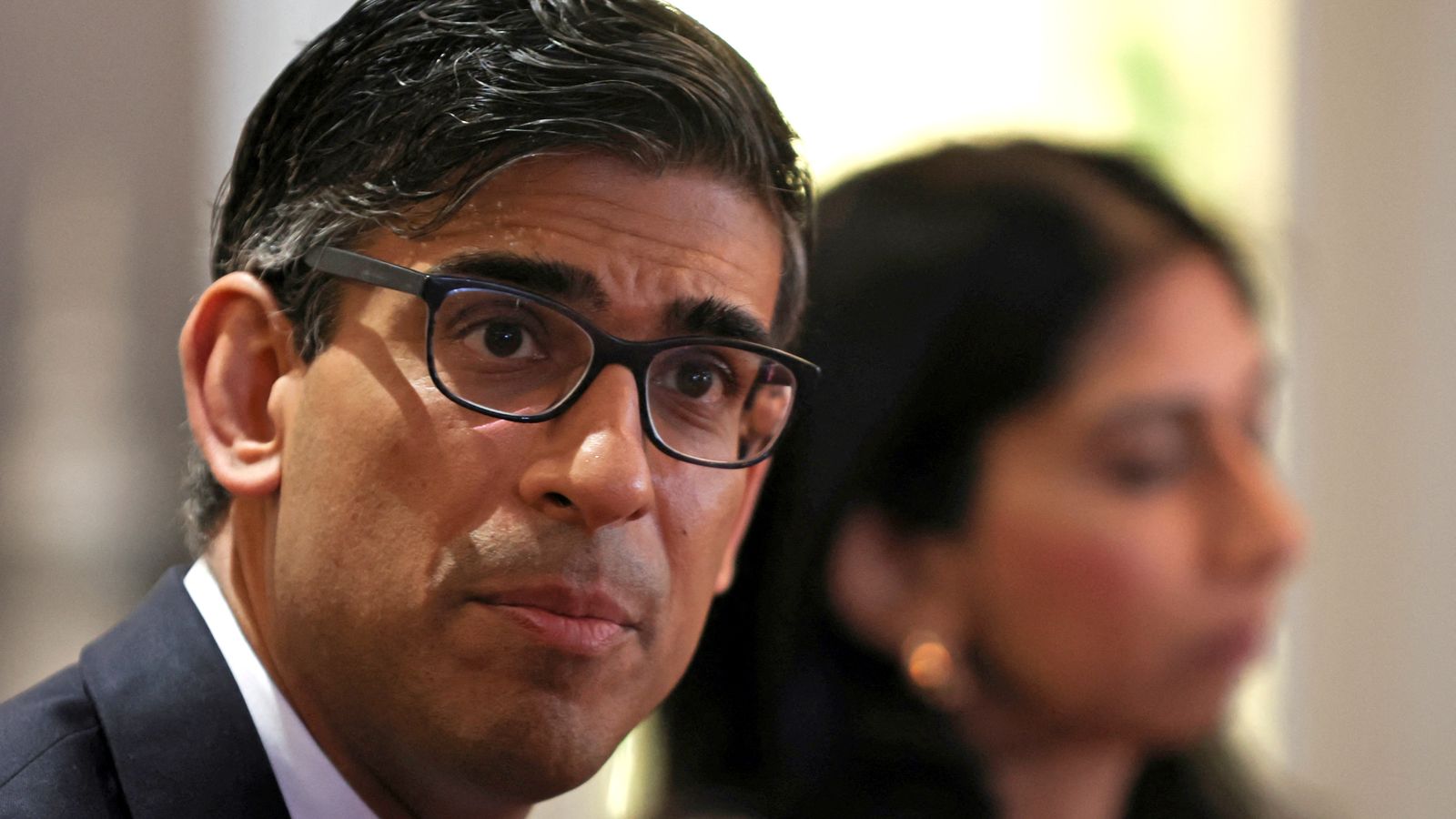 Rishi Sunak will speak to his independent ethics adviser regarding Suella Braverman's speeding fine, Sky News understands.
The prime minister will consult his adviser upon returning to London from the G7 summit in Japan.
Ms Braverman, 43, had been caught speeding last summer and opted to attend a driving awareness course rather than accept a fine and points on her licence.
A spokesman for the home secretary said she "accepts that she was speeding last summer and regrets doing so".
"She took the three points and paid the fine last year," they added.
But The Sunday Times reported that instead of signing up for an in-person course with other motorists, or completing one online that would show her name and face to other participants, Ms Braverman allegedly asked civil servants to arrange a private one-to-one course.
When the civil servants refused, she sought help from a political aide, who requested the private course organiser provided a private session, or allowed her to use an alias or turn her camera off.
When the provider refused, Ms Braverman opted to take the three points on her licence, the paper reported.
Earlier on Sunday, Mr Sunak seemed frustrated when asked about the row at the end of the G7 meeting by a reporter.
"I don't know the full details of what has happened nor have I spoken to the Home Secretary," he said.
"I think you can see first-hand what I have been doing over the last day or so but I understand that she's expressed regret for speeding, accepted the penalty and paid the fine."
However, a No 10 spokeswoman later insisted he does "of course" have full confidence in her.