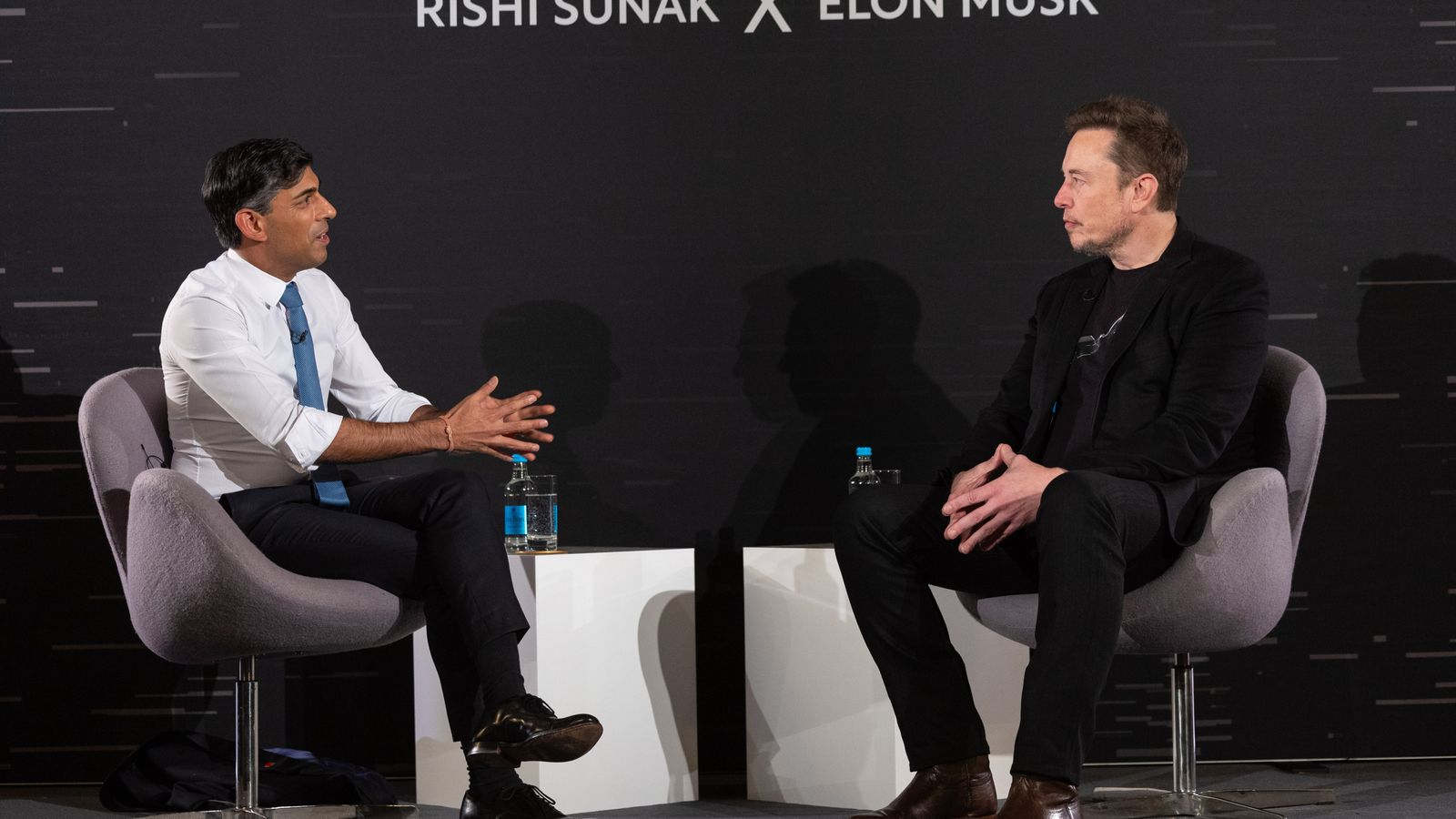 Mid-interview with Prime Minister Rishi Sunak, Elon Musk began speculating that AI "friends" might be better than real-life ones. 
Musk's proposition in front of an invited audience of business leaders was that supercomputers that use advanced algorithms to mimic human contact might present more attractive future companionship model for humanity than real-life living, breathing friends.
For some this might seem bleak, perhaps even worthy of challenge: yet Sunak – in his sharp suit and tie – laughed along Musk, in the jeans and T-shirt.
Politics latest: Musk criticises AI conference hours before Sunak meeting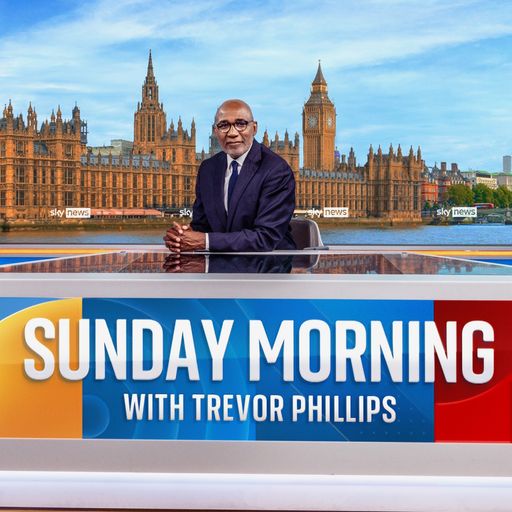 Sunday Morning with Trevor Phillips
Watch live each week on Sunday at 8:30am on Sky channel 501, Freeview 233, Virgin 602, the Sky News website and app or YouTube.
Both men agreed that, given what they had seen in the Terminator movies, an off-switch for robots that have gone wrong were a good idea.
This was not a moment for difficult questions.
"We feel very proud, very excited to have you," said Rishi Sunak at the start of the event, which Downing Street has been speaking about in hushed tones for days.
Having Musk at the AI summit was undoubtedly a coup, lending an important significance to an event that Prime Minister Rishi Sunak was heavily invested in.
But whether it was wise to allow Sunak to interview Musk on Thursday night – a 40-minute softball event where the PM seemed intent on impressing one of the most powerful unelected individuals in the globe – is an altogether different question.
PM hails 'landmark' AI agreement


Read more:
Musk tells Sky News AI is a 'risk' to humanity
Sunak reveals 'landmark agreement' with AI firms
Musk is a controversial figure for a reason – his particular business interests – internet connectivity, space and manufacturing – mean his decisions can be inextricably intertwined – and can conflict – with Britain's domestic and foreign policy goals.
Musk can offer internet services to Gaza that Israel has denied, via his Starlink satellite system. He can intervene in the Ukraine war to help or restrain Ukraine's efforts against Russia. He has strong views on migration and the mainstream media.
Yet the power balance at the event in Lancaster House did not suggest this. Rishi Sunak looked like the one wanting to impress, selling low-tax Britain, espousing the need to embrace failure more readily, giggling along.
Sunak clearly wanted Musk's blessing for the AI summit and its achievements: why?
Click to subscribe to the Sky News Daily wherever you get your podcasts
One tech company executive told a civil servant they see "time zones, not countries" now.
Sunak did little to dispel Elon of this impression.