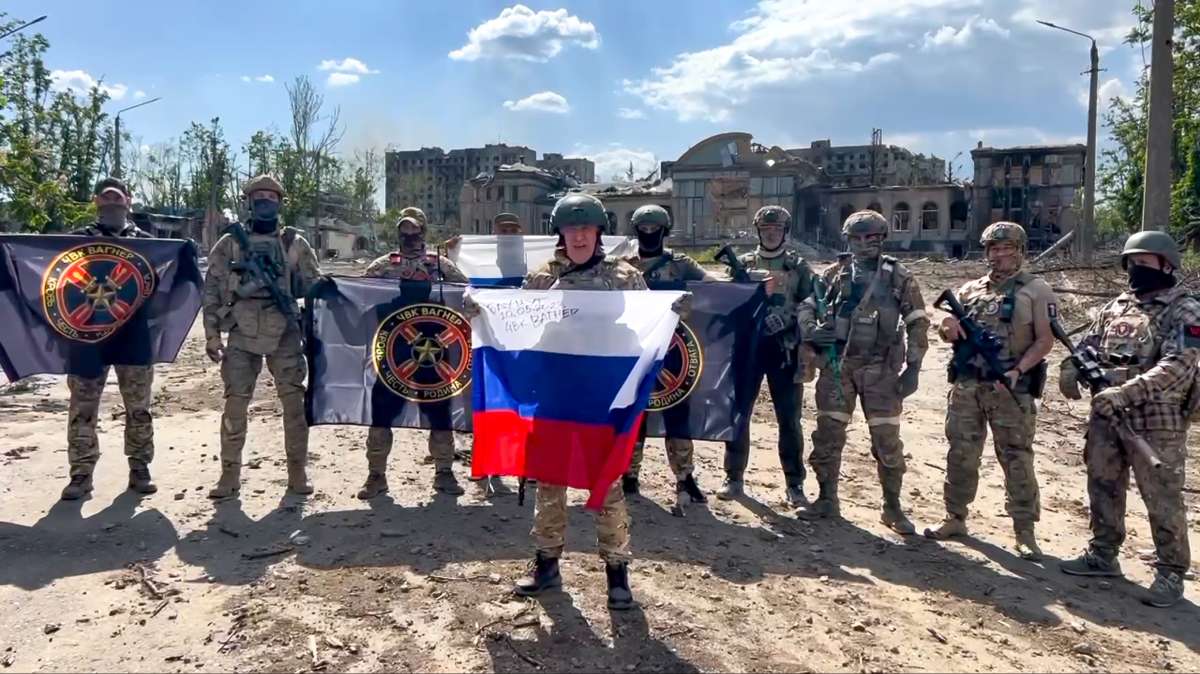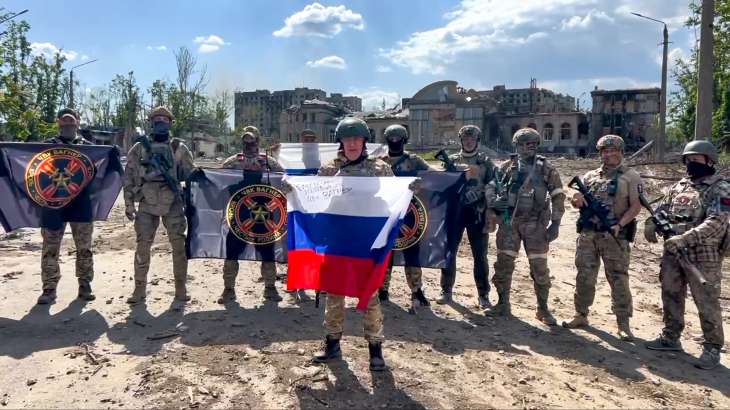 Wagner coup: Russian authorities drop charges against the mercenary chief and others involved in the armed rebellion. This came nearly three days after Yevgeny Prigozhin, the head of the private paramilitary group, Wagner, announced to halt of his operation to oust the Russian regime after striking an apparent deal brokered by Belarusian President Alexander Lukashenko.
The major development came nearly 12 hours after Russian President Vladimir Putin blasted organizers of a weekend revolt, the gravest threat yet to his power, as "traitors" who played into the hands of Ukraine's government and its allies.
"The investigation of the criminal case, opened by the investigative department of the Russian Federal Security Service on June 23 under Article 279 of the Criminal Code over armed mutiny has found that its participants on June 24 ceased their actions directly aimed at committing the crime. Taking into account this and other circumstances relevant to the investigation, the investigative authority issued a resolution to terminate the criminal case on June 27," news agency TASS quoted the Russian Federal Security Service.
Putin downplays Wagner's coup attempt
Also, the Kremlin's attempt to downplay the coup, came nearly 24 hours after Prigozhin, in the latest audio released on Telegram, said he wanted to "avoid Russian bloodshed" and added the march was a demonstration of "protest" and "not intended to overturn power" in the country. 
"Overnight, we have walked 780 kilometres (about 484 miles). Two hundred-something kilometres (about 125 miles) were left to Moscow," CNN quoted Prigozhin as saying in the latest audio released on Telegram. 

"Not a single soldier on the ground was killed. We regret that we were forced to strike on aircraft," he said. "…but these aircraft dropped bombs and launched missile strikes." 
Prigozhin said he had been acting to prevent the destruction of Wagner, his private military company. "We started our march because of an injustice," he said in an 11-minute statement Monday, giving no details about where he was or what his plans were.
The injustice apparently was a government order requiring Wagner soldiers, if they want to remain fighting, to sign contracts with the Defense Ministry by July 1, which might effectively disband the group despite its battlefield successes in Ukraine. Prigozhin also accused Russia's military of attacking his troops, prompting his march.
What happened in Russia?
It is worth mentioning Russia witnessed a series of dramatic events on Saturday after Prigozhin called for mutiny– in the latest event that demonstrated a feud between the country's official and private armies publically. Subsequently, multiple videos showed Wagner fighters capturing the city of Rostov before racing north in convoy, transporting tanks and armoured trucks and smashing through barricades set up to stop them. Later, multiple media reports also claimed oil depots and crucial buildings were blown by the private armed group. 
However, after Putin, in a staunch message warned the group to face stern action, the head of the private paramilitary group announced to halt his operation. Although Prigozhin, a top and trustworthy ally of President Putin, asserted his decision came in order to avoid "bloodshed", in the latest audio, he said, "At this time, Lukashenko extended his hand and offered to find solutions for the further work of Wagner PMC in legal jurisdiction". 
Also Read: Putin downplays Prigozhin-lead coup attempt: 'Let Wagner group's mutiny go on to avoid bloodshed'