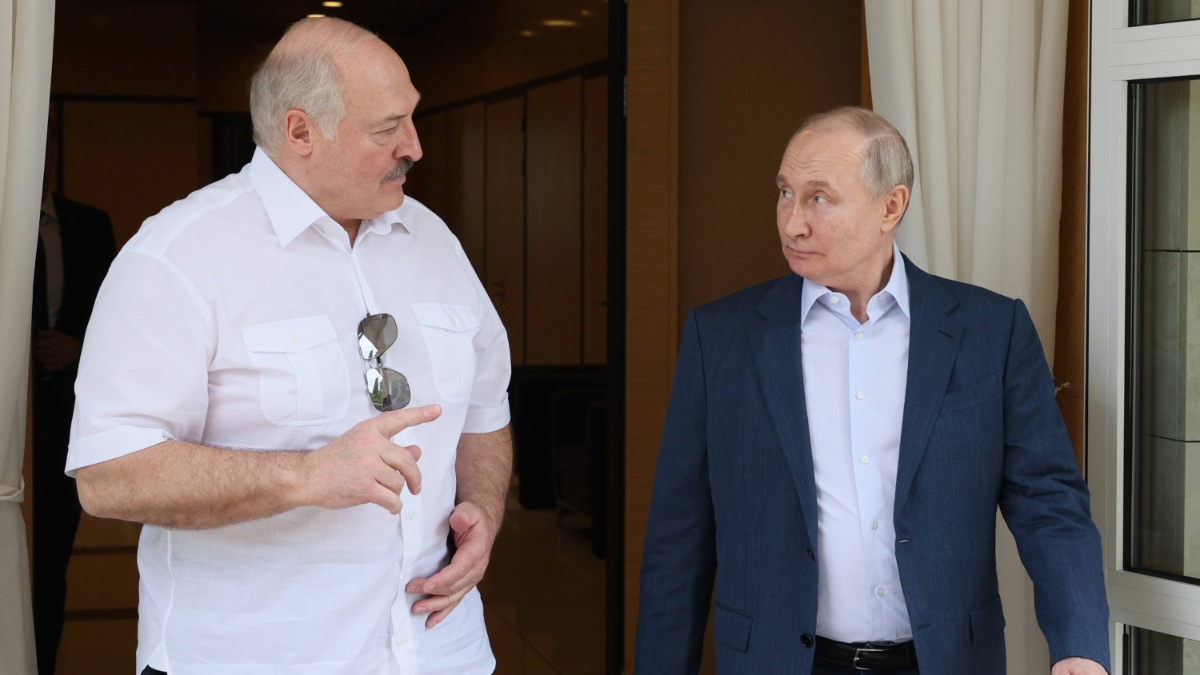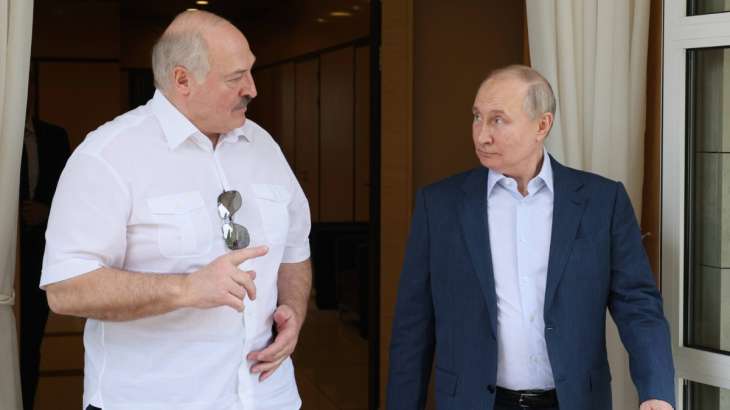 Belarusian President Alexander Lukashenko said on Tuesday that, in the event of aggression against Belarus, he would not hesitate to direct the use of Russian tactical nuclear weapons, which are set to be deployed there.
Recently, Russian President Vladimir Putin announced the planned deployment of short-range nuclear weapons to Moscow's neighbour and partner Belarus, in a move broadly considered to be an advance notice toward the West as it moved forward with military help for Ukraine.
Lukashenko's statement went against Putin's assertion that Russia would keep control of them.
According to the state news agency BelTA, Lukashenko said, "God forbid I have to make a decision to use those weapons today, but there would be no hesitation if we face aggression." Lukashenko is known for his blustery statements.
Lukashenko's remarks were not immediately addressed by Russian officials.
Lukashenko clarified that he had asked Putin to send nuclear weapons from Russia to Belarus. He argued that the action was required to stop a potential attack.
Lukashenko stated, "I believe no one would be willing to fight a country that has those weapons." "Those are weapons of deterrence."
During his meeting with Lukashenko on Friday, Putin said that the facilities for the nuclear weapons would be built by July 7 and moved quickly to Belarusian territory.
On the battlefield, tactical nuclear weapons are designed to eliminate enemy troops and weapons.
They have a much lower yield and a shorter range than nuclear warheads attached to intercontinental ballistic missiles and can destroy entire cities.
Lukashenko stated that Belarus does not require Russia to deploy strategic nuclear weapons on its territory. "Am I going to fight America? No," he said.
However, the Belarusian leader added that, just in case, Belarus was preparing facilities for intercontinental nuclear-tipped missiles.
Also Read | Tons of dead fish wash up on Texas beach; But, this time, climate change is not responsible I WATCH
Also Read | Russia launches 'massive' missile attack on Zeleskyy's hometown; kills 10