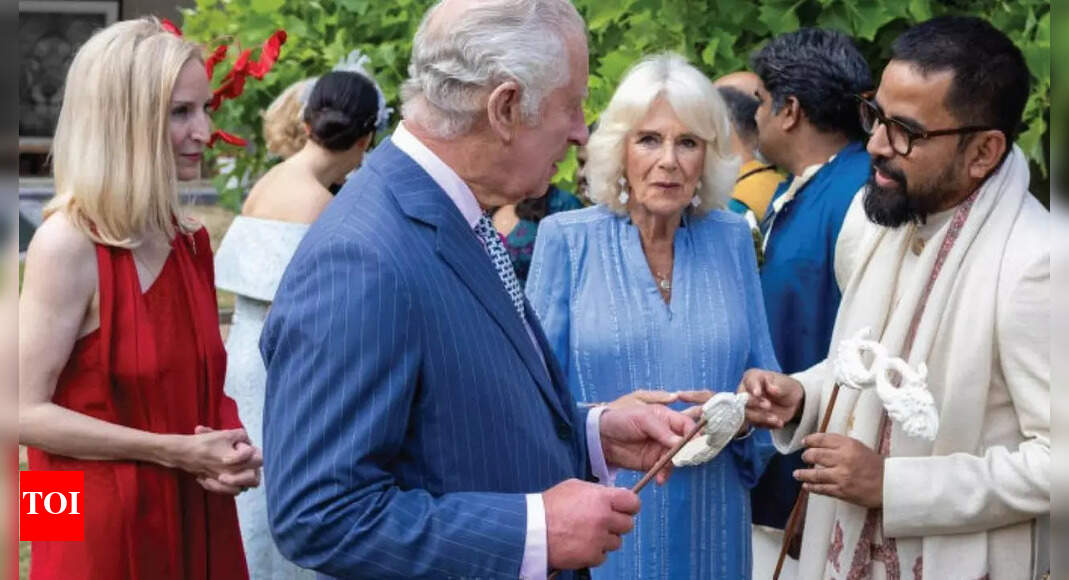 The Elephant Family charity was the focus of the recent The Animal Ball, a fundraiser held by King Charles III and
Queen
Camilla. This non-profit organisation, which was co-founded by Camilla's late brother Mark Shand, is devoted to protecting Asia's animals and natural areas. And this year, three-well known Indian fashion designers Manish Malhotra, Sabyasachi and Anita Dongre contributed to the splendour of this elegant evening.
For the
King
and Queen specifically, Sabyasachi, who is renowned for his skill in exhibiting Indian workmanship, made stunning masks. Both monarchs were seen donning these gorgeous Shola masks at the Animal Ball, which gave their outfits a touch of class. Charles and Camilla can be seen wearing Sabyasachi's Shola masks in the photos the designer posted on Instagram. "I like to tell hyper-local stories to the world in an attempt to create economic sustainability for heritage crafts and craftspeople," the designer remarked.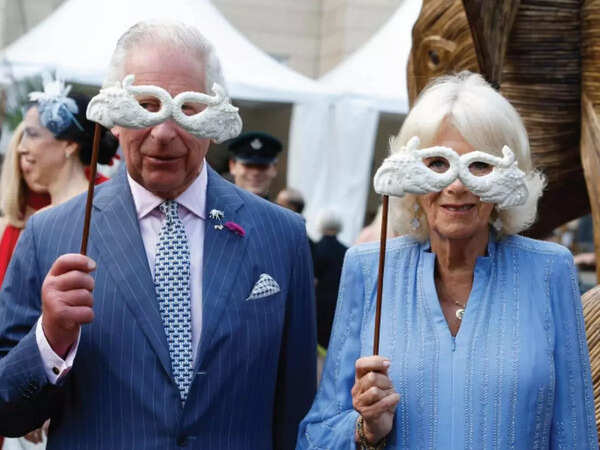 He added that the master artisans of Bengal and artists from the Sabyasachi Art Foundation worked together to create the Shola masks utilising traditional artisanal methods and materials. About 5,000 artists continue to pursue one of Bengal's most valuable heritage crafts, and the masks honour that continuation.
Shola is the art of carving sholapith, the spongey cork from the aquatic plant that grows in the Bengali marshes, according to Sabyasachi. He continued, "During the Durga Puja celebrations, craftspeople make decorations for the deities and entire structures—that is a part of UNESCO's Representative List of the Intangible Cultural Heritage of Humanity.
These Shola masks, according to the creator, are created as a tribute to Bengal's vibrant culture and traditions.
Shola craft is an ancient Bengali custom that is unfamiliar to most people. It is the technique of creating ornamental items that are delicate, complicated, and beautiful out of the shola stem's soft, pliable, porous, and light core. Shola is an annual aquatic herb that thrives in marshy, waterlogged environments and is also resistant to water. The Indian cork is another name for it. According to Google's Art & Culture, "this distinctive craft is used to make a variety of products ranging from decorative pieces to ritualistic items."
At Lancaster House, the well-known Indian designer also displayed his exquisite jewellery line. "Tropical flora and fauna coexist with exquisitely selected diamonds. Gold is used to produce one-of-a-kind modern heirlooms. Made with fine endangered crafts in remembrance of endangered animals," he stated.