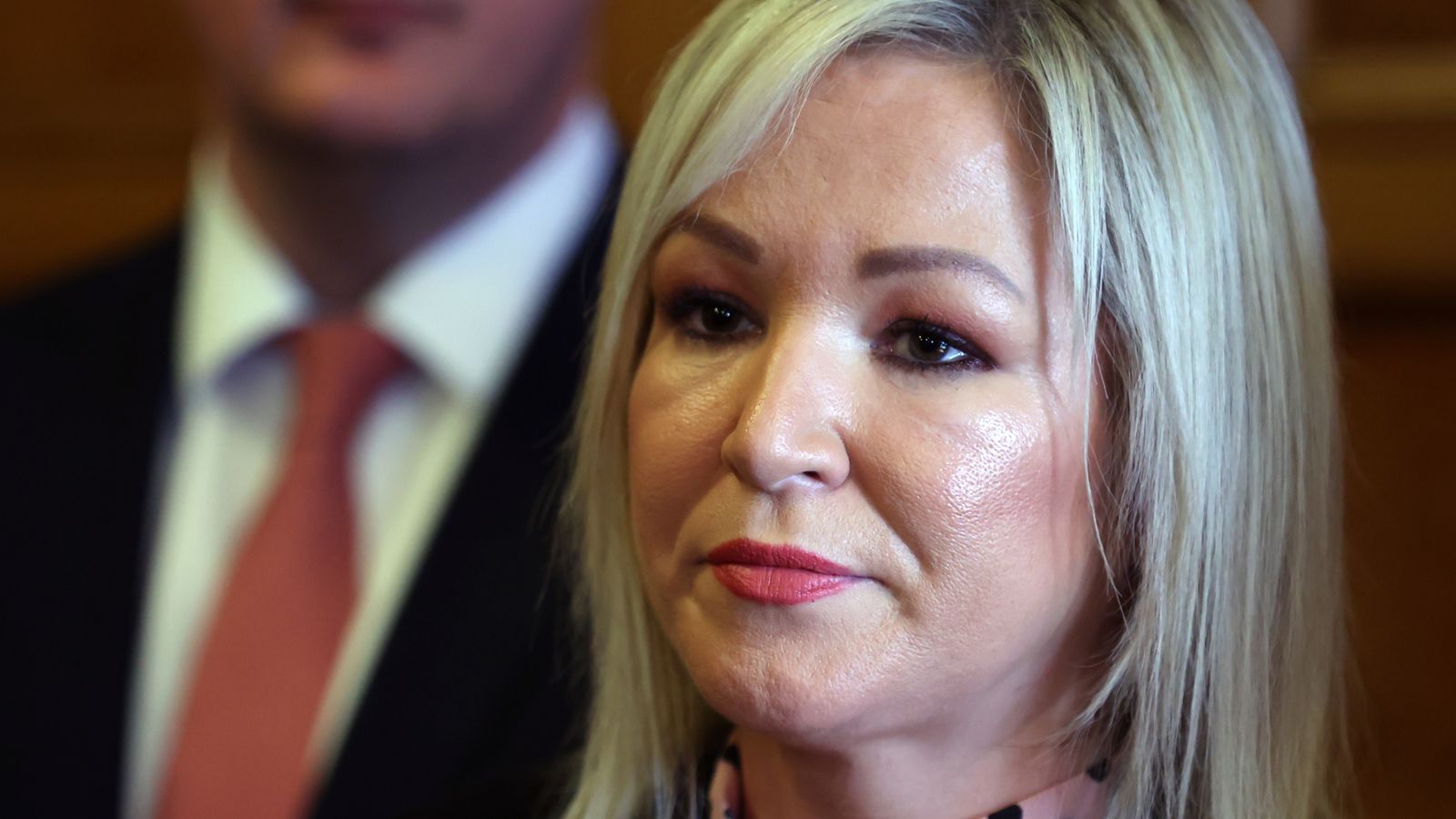 Sinn Fein has told the British government it must not "hold the people and society" of Northern Ireland "to ransom" by delaying the formation of an executive to govern the country.
Michelle O'Neill, who stands to become first minister of the Stormont Assembly if a government can be formed, urged ministers in Westminster to get the "executive up and running today".
Sinn Fein became the largest group in the Northern Ireland assembly in last week's elections but attempts to form a government – which must include a first minister and deputy first minister from Republican and Unionist parties under the Good Friday Agreement.
It comes as DUP leader Sir Jeffrey Donaldson led a delegation to meet Northern Ireland Secretary Brandon Lewis to reiterate that the Northern Ireland Protocol must be removed before any executive can be formed.
Ms O'Neill, Sinn Fein's vice president, told a news conference in Belfast that the people of Northern Ireland cannot be "used as a pawn between the British government and the European Union".
She added: "Our interests must be respected. We received mitigation in the form of the protocol… we now expect that to be implemented…
"I worry Brandon Lewis, the British government and the DUP are holding society here to ransom. And that is not acceptable."