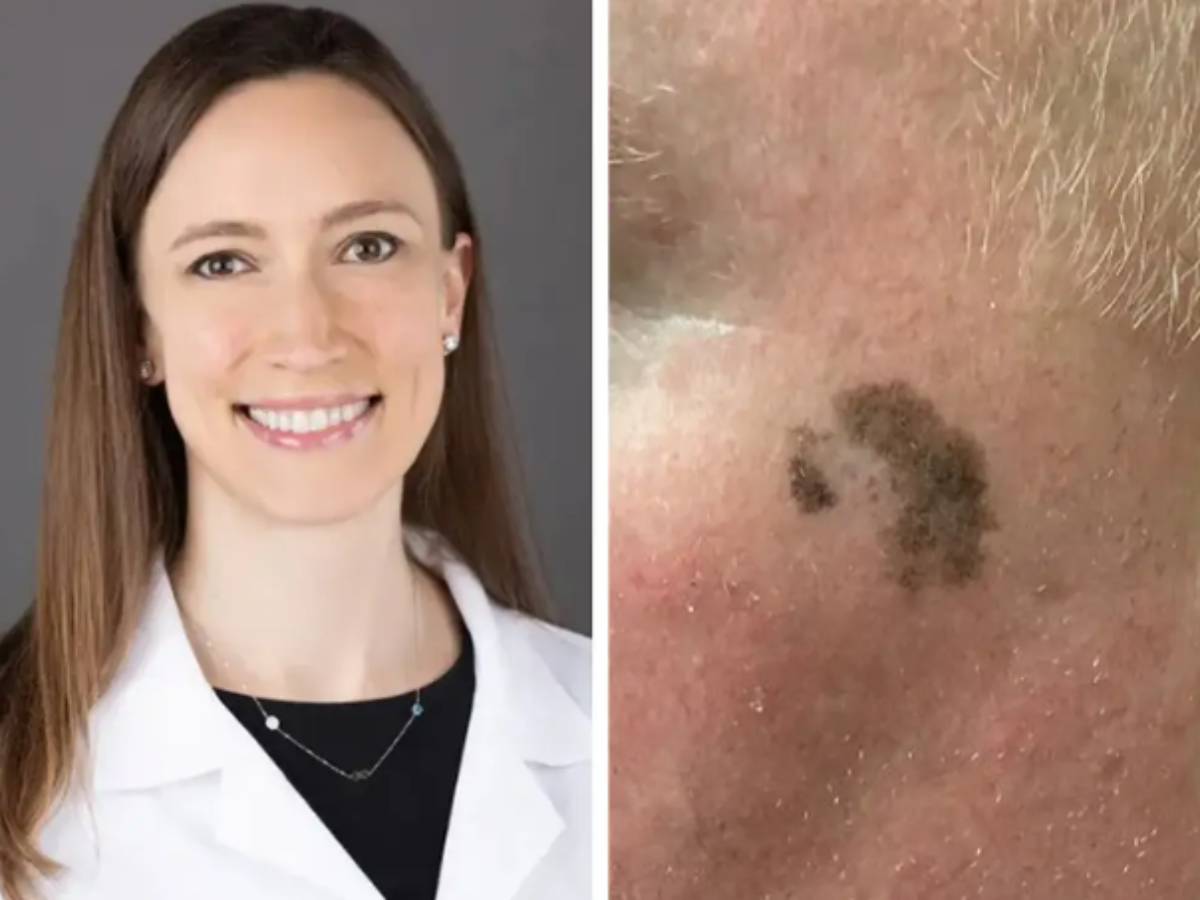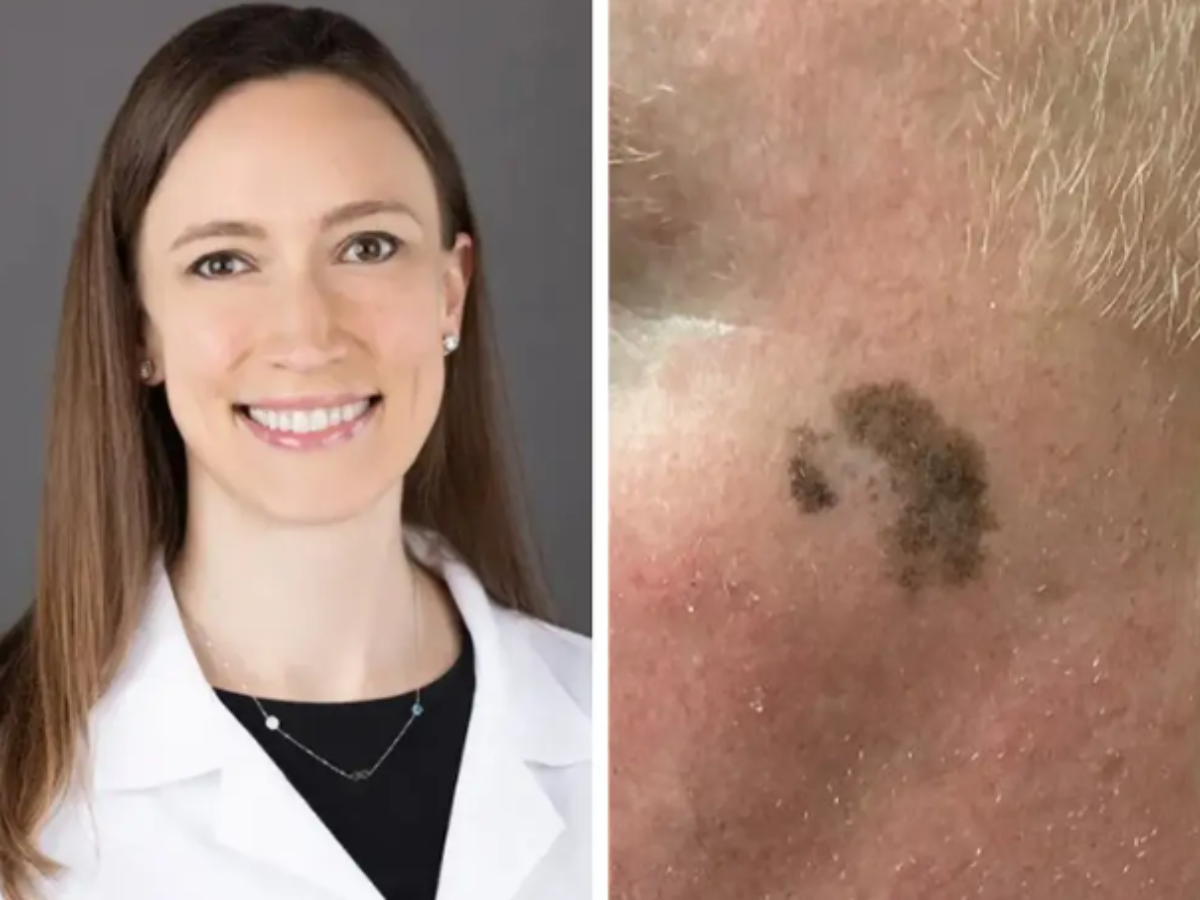 (Image source: Insider)
While on a train, Dr. Christopher Chu, a dermatologist, nudged his wife to look at a man's face, who was sitting behind them. His wife, Dr. Chelsey Straight, turned casually to take a covert look at the passenger herself, she told Insider.
She noticed a "dark, irregular shape," on the man's left cheek. Towards the end of the train ride, Straight spoke to the man, Chris Meffen, about the spot on his face.
"I know this might seem weird, but I just am a dermatologist," she recalled saying. "I wondered if you'd ever had anybody look at it?"