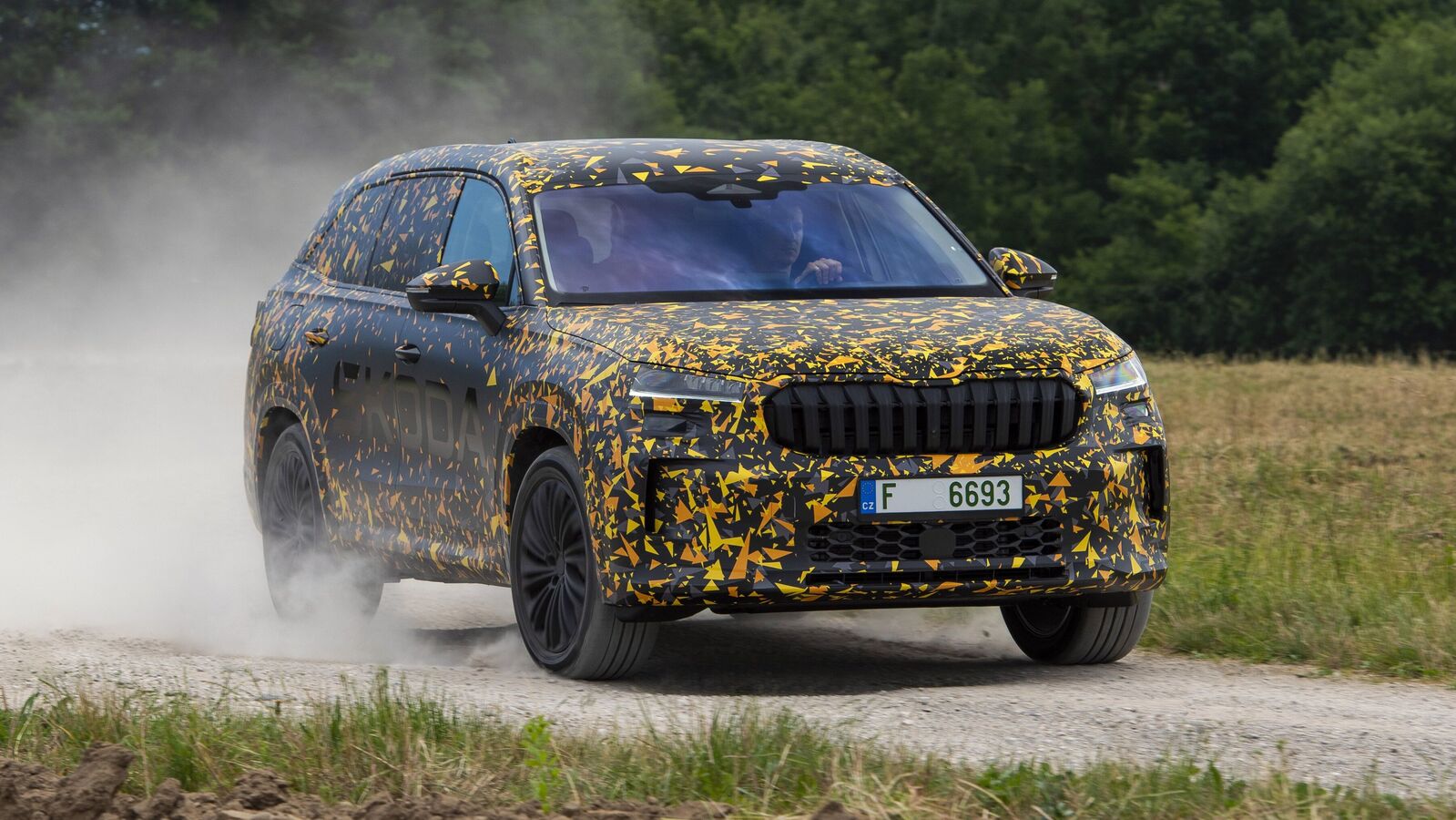 Czech carmaker Skoda Auto has teased the upcoming new generation Kodiaq SUV ahead of its global debut soon. The second-generation Kodiaq SUV, which is also expected to hit the Indian shores soon, will now come with plug-in hybrid powertrain that claims to offer 100 kms of range in the all-electric mode. Skoda will offer the new Kodiaq with three more powertrains, including two diesel units and a petrol engine equipped with mild hybrid technology. All of them will be mated to a DSG automatic transmission unit as standard.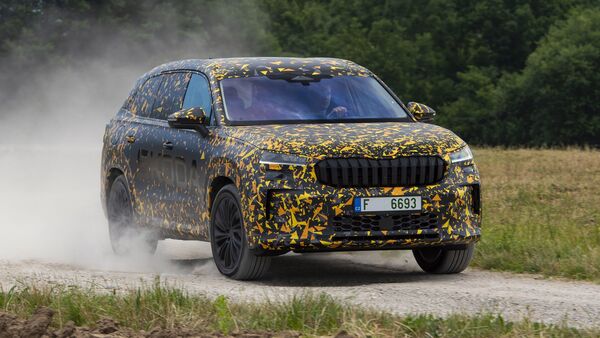 Skoda will introduce the plug-in hybrid technology in the new generation Kodiaq SUV for the first time ever. The SUV will come equipped with a 1.5-litre TSI petrol engine mated to an electric motor powered by a 25.7 kWh battery. The combined output stands at 204 hp with the engine generating at least 150 hp. The engine will come mated to 6-speed DSG gearbox. The electric battery supports AC chargers up to 11 kW as well as DC fast-chargers. Skoda claims it can recharge at faster chargers at rates of up to 50 kW.
Skoda will also offer a 2.0-litre TSI petrol engine with all-wheel drive technology. This unit can generate up to 204 hp of power. Skoda will equip the Kodiaq SUV with two other diesel engine options. These include the 2.0-litre TDI diesel engine available in two variants. The engine can generate between 150 hp and 193 hp depending on variant one chooses. All these engines come mated to a 7-speed DSG gearbox. Skoda will also introduce mild-hybrid technology in the Kodiaq with the petrol engine.
In terms of looks, the new Kodiaq will offer several changes. It will feature full LED Matrix headlights. The SUV will stand on a set of wheels measuring between 17 and 20 inches. The SUV measures 4,758 mm in length, longer by 61 mm than its previous generation model. The seven-seater version of the model offers 15mm more headroom for third row passengers.
Watch: 2022 Skoda Kodiaq facelift SUV: First Drive Review
The interior of the new Kodiaq will also be updated. It will get a new central touchscreen display measuring 12.9 inches. The digital driver display measures 10.25 inches. One can also pick a Head-Up Display as optional feature. The location of the gearshift lever has also been changed for the first time to make the centre console neat and clutter-free.
First Published Date: 27 Jun 2023, 10:39 AM IST