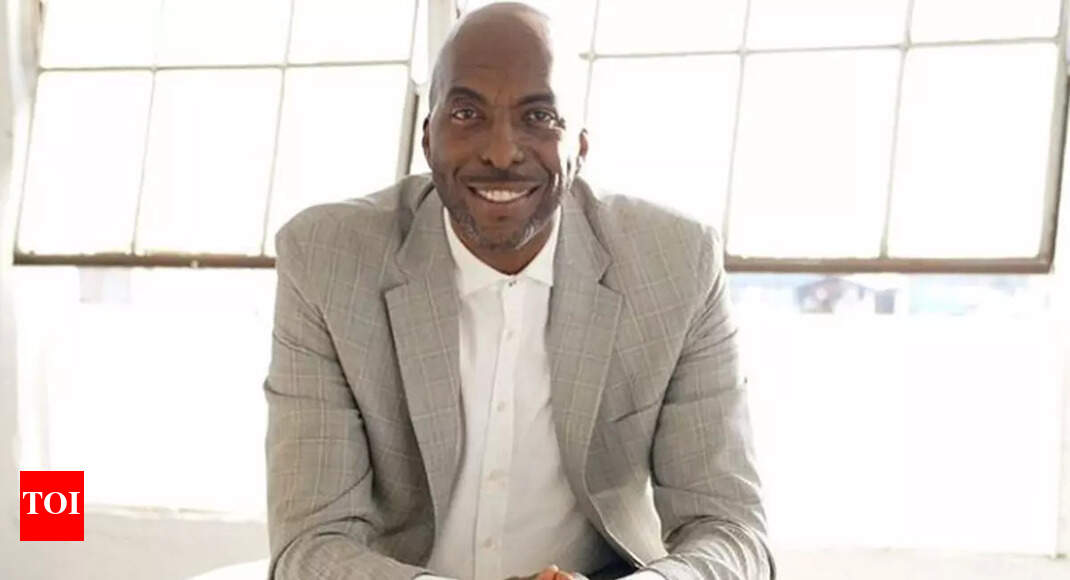 John Salley
is a lot of things – a four-time
NBA
champion, activist, father, actor and most of all, a firm believer in chasing one's dreams. The star of the latest Disney+ Hotstar film '
Sneakerella
', sat down for a quick chat with ETimes, where he got candid about his new Hip-Hop musical, the importance of representation and why his movie is the perfect modern-day
Cinderella
story.
While he was at it, he also reminisced his time shooting a documentary in India, the life lessons he learned and also spilled the beans about his upcoming 90-day trip to the country that he will spend getting in touch with his inner self.
From Bad Boys to L.A.'s Finest and now Sneakerella, what made this film so special for you that you decided to sign on?

I've always wanted to be an actor, and I have been making money from it since 1993 and being a television host. But, I've always wanted to be in musicals and this was the perfect one with my music of choice which is Hip-Hop, and I get to act in a musical with Hip-Hop.

You play a parent in this one, what message did you wish fairytales sent out to parents and kids?

The dreams do come true. I am living proof of that. I grew up in a project in Brooklyn, New York. It's funny. When I came to India, I did a documentary in 2008 and I realised how privileged I was to live in America. Of all the things I've seen (there), they were still smiling in India. That's life itself, right? Life is what you make it and I wanted to do a lot of things. All the things that I have done to date are because I've wanted to do it. There's no limit, except in your mind.
You talk about chasing your dreams, what is that one dream you chased no matter the consequences?

I believe everything has a consequence. Every action causes an infinite amount of realities behind them. Usually, if you do things that are positive, the positivity stays on. So stick to positive things…
Tiana and now Lexi Kira King and next Hailey Bailey as the Little Mermaid, how would you say representation influences, young children?

I think it is amazing that they are now realising that diversity is in this world, and there is way more than one look. I'm glad that they embrace it and realise that they can be this (Disney Princess) no matter what they look like, what skin colour they are, or where they come from. You can be anybody in this world, that's why I like the Metaverse and to be in this time when no one is ashamed and everyone is proud.

You mentioned that your dream was to be in a musical, what's next a superhero film?

I wish! You tell them that John Salley needs to be in a Marvel superhero film.
Which one?

I should be in 'Black Panther 2'!
When can we hope to see you again in India?

I am coming to India soon to do a non-speaking meditation camp. I am coming for 90 days to stay in an ashram. I went to New Delhi then to Amritsar to the Golden Temple and then to Dharamshala, so I want to go South next time. I was going to go to Sri Lanka from the South of India, and for some reason, I don't know, but I am connected.