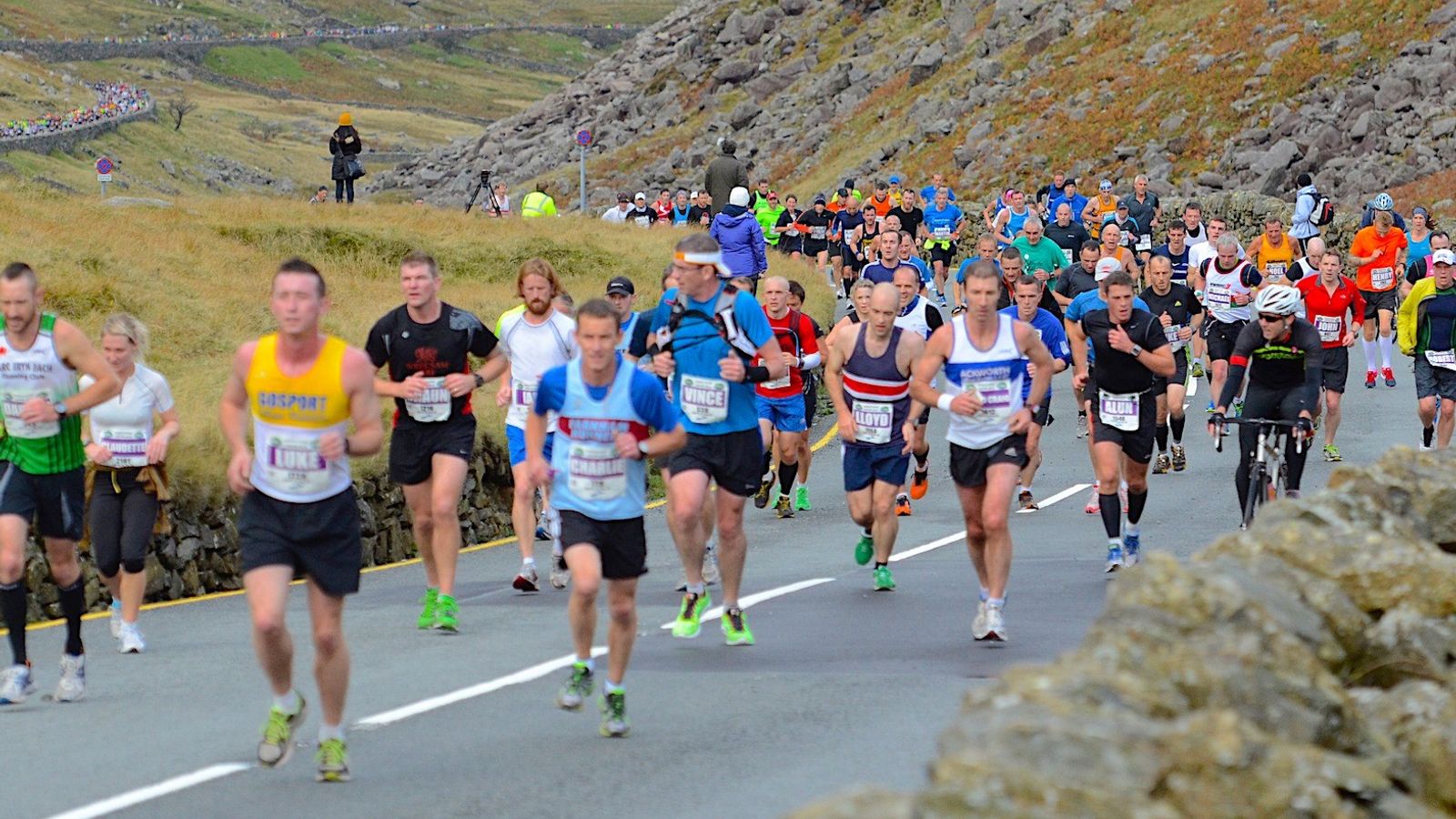 Snowdonia Marathon has announced it will only be known by its Welsh name – Marathon Eryri – from now on.
The event's decision to have its Welsh name as its only official title follows a decision by the national park authority last autumn to be known only as "Parc Cenedlaethol Eryri".
Bannau Brycheiniog National Park also decided to ditch its English name – Brecon Beacons National Park – back in April.
The park's chief executive, Emyr Williams, said the decision was "met by overwhelming positivity".
Writing in this year's edition of the park's newsletter, Mr Williams added that it was "very encouraging" to see other business and public bodies "embracing" the change.
Jayne Lloyd, Marathon Eryri's event coordinator, told Sky News that the event could offer participants a unique experience.
"As an event, we feel that we can offer people coming to Wales an experience they won't get anywhere else in the UK," she said.
"Our strapline 'rhedeg yn rhydd' (running free) is all in Welsh and nobody ever complains."
The idea was previously discussed when Eryri National Park made a similar move.
The event's decision has not been universally welcomed, with one person replying to the announcement branding the decision "strange" while another questioned whether it was a "wise branding decision".
Read more:
Rapper told he can't perform at festival due to English lyrics
Goal of reaching one million Welsh speakers in doubt, new report warns
Rishi Sunak will not use Welsh name for Brecon Beacons
Responding to some of the online criticism, Ms Lloyd said: "It's definitely not an anti-English move but a pro-Welsh move."
The majority of those commenting supported the move, with one saying it was "fantastic to see Wales promoting the Welsh language like this".