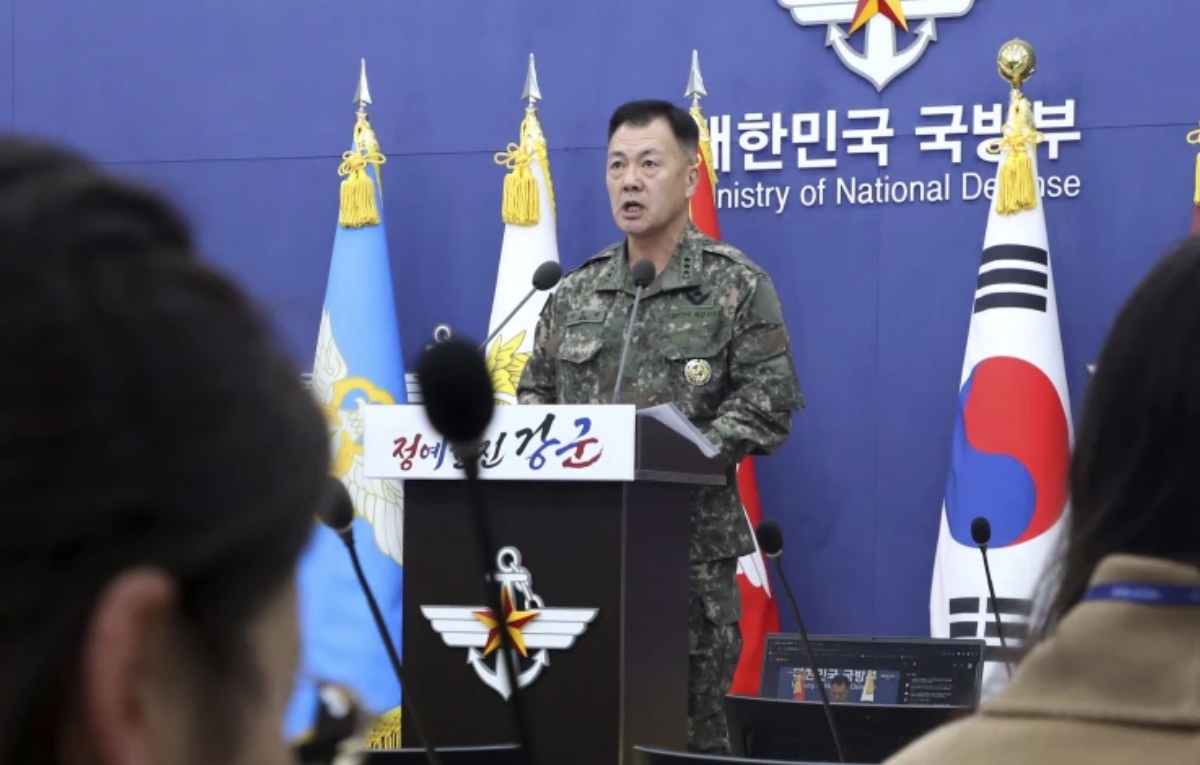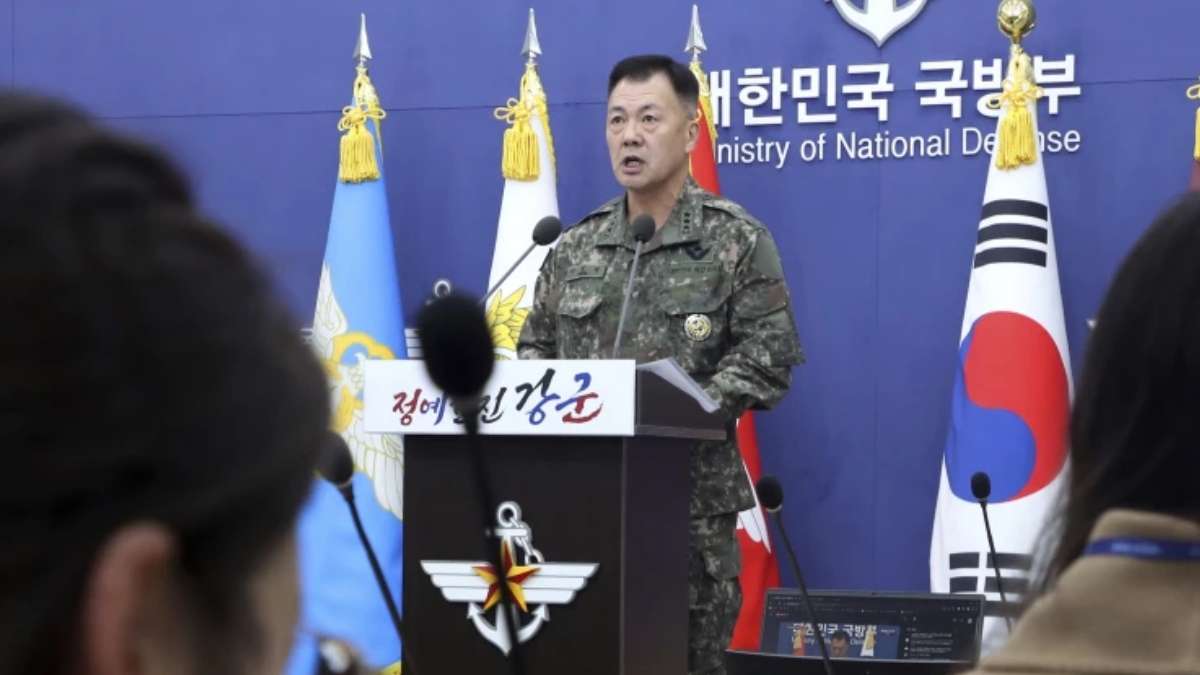 The South Korean military on Monday warned its arch-rival North Korea to not go ahead with its planned spy satellite launch and implied that a peace deal brokered between the two Korean countries in 2018 could be suspended, resuming a retaliatory frontline aerial surveillance.
North Korea has been trying to launch a military spy satellite since earlier this year and failed in its first two attempts. Although it has vowed to try for the third time, South Korean officials have speculated the delay was caused as Pyongyang is allegedly in the process of receiving Russian technological assistance and could conduct a possibly successful launch in the coming days.
Senior South Korean military officer Kang Hopil on Monday urged North Korea to cancel its third launch attempt immediately. "Our military will come up with necessary measures to protect the lives and safety of the people, if North Korea pushes ahead with a military spy satellite launch despite our warning," he said in a televised statement.
Kang strongly hinted the steps could include a suspension of 2018 inter-Korean military agreements requiring both Koreas to halt aerial surveillance activities and live-firing drills along their tense border. He said that Pyongyang has already violated the agreement numerous times by flying drones into South Korean territory and conducting firing drills across the maritime border.
"Despite the North's repeated violations of the agreement, our military has been patiently abiding by clauses in the military agreement, but that has caused considerable problems in our military's readiness," Kang said.
South Korea monitoring the North's moves
The military deal between the two Koreas was reached during a short-lived rapprochement between South Korea's then-liberal President Moon Jae-in and North Korean leader Kim Jong Un. It created buffer zones along land and sea boundaries and no-fly zones above the border to prevent accidental clashes.
In an interview with a South Korean broadcaster, Defense Minister Shin Wonsik said that US and Seoul authorities are monitoring North Korea's moves ahead of an expected launch later this month. The satellite is said to be part of North Korea's ambitions to bolster its long-range missile programme and keep a better eye on Seoul.
The UN Security Council has banned any satellite launches by North Korea because it views them as a disguised test of its missile technology. Additionally, North Korea has been accused of receiving Russian technology to improve its nuclear arsenal and other military capabilities in exchange for supplying conventional arms to support Russia's war in Ukraine.
North Korea's nuclear arsenal
North Korea has since been focusing on enlarging its nuclear arsenal since nuclear diplomacy talks between Kim and former US President Donald Trump failed in 2019. North Korea's assertiveness has prompted Seoul to expand military drills with the US under the Biden administration.
North Korea has argued that it has been forced to develop nuclear weapons in the face of a possible invasion by the US and South Korea. In spite of its increasing threats to use such weapons, Pyongyang is still outgunned by the US and South Korean forces and is unlikely to use its nuclear arms first, even as it will continue to develop them.
Many experts say North Korea heightens tensions with its rivals to provide a pretext for expanding its nuclear arsenal and then uses the arms as leverage to wrest greater outside concessions. Pyongyang has conducted over 100 missile tests for 'preparing' against US-South Korean military drills.
The US and South Korea have repeatedly warned that any attempt by North Korea to use nuclear weapons would result in the end of the North's government led by Kim.
(with AP inputs)
ALSO READ | US, South Korean forces stage live-fire drills in response to North Korea's potential 'Hamas-style attack'