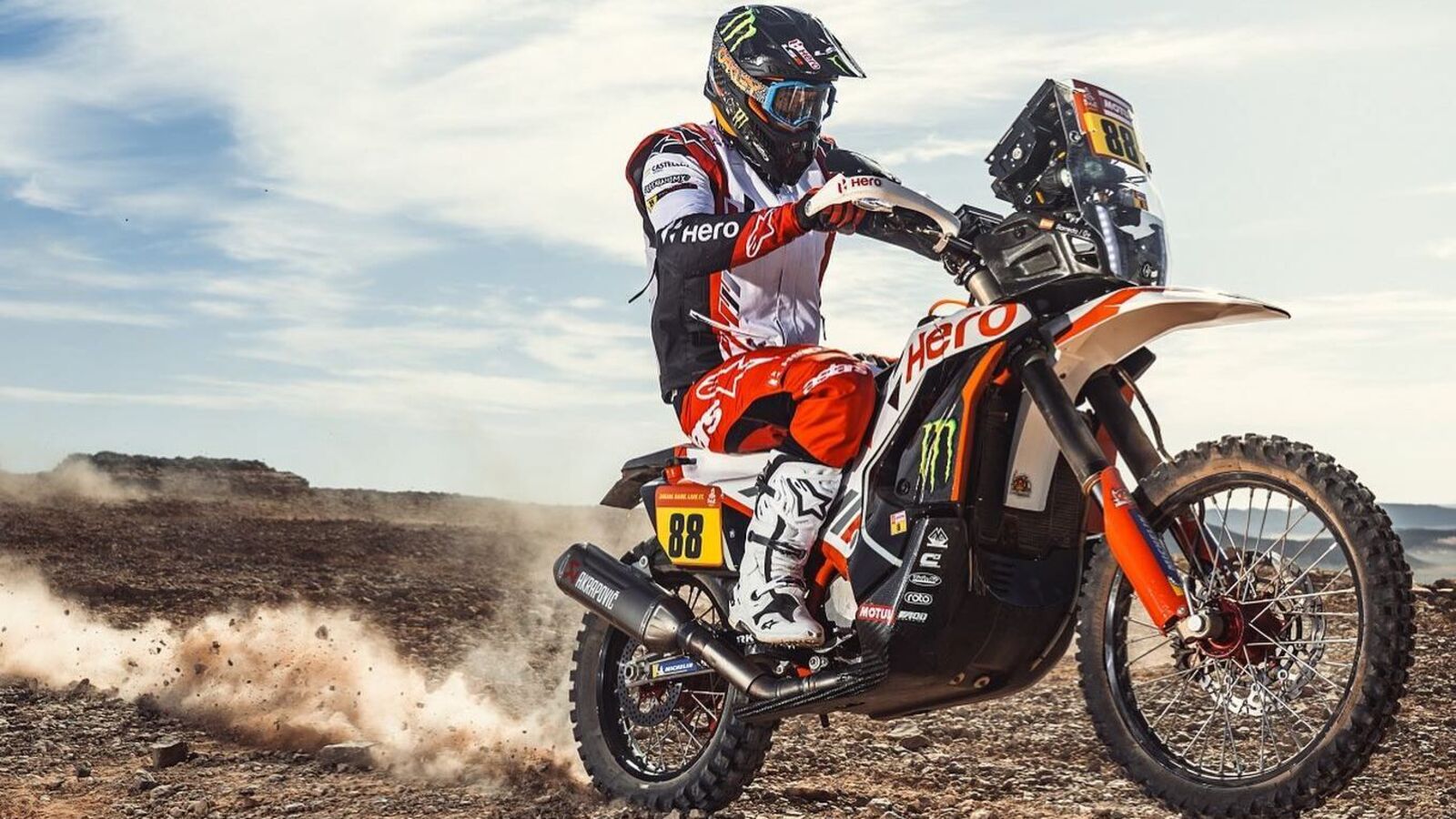 Spanish rider Joan Barreda Bort will be joining Hero MotoSports Team Rally for the 2024 Dakar Rally, the Indian team has announced. With Joan joining the Hero squad, the team completes its Dakar line-up for 2024. One of the top riders in rally-raid, Barreda holds a strong reputation and has been labelled as a 'Dakar legend.' The rider has won 12 international races and finished the Dakar Rally seven times in his illustrious career.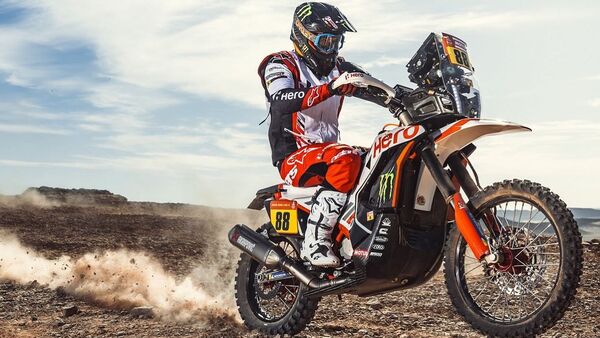 Barreda is also a five-time winner of the Spanish Baja, while also having taken victories in Merzouga, Andalucia, China Grand, Qatar Cross-Country rallies, and Rallye Des Pharaons over the years. The 40-year-old has had 13 consecutive Dakar Rally appearances with 30 Stage wins, earning the title of winning the maximum number of stages at the Dakar amongst active competitors in the Bikes category.
Barreda's best Dakar finish was an impressive fifth, which he achieved twice, in 2017 and 2022 respectively. He also won five stages out of the 13 in the 2014 Dakar Rally. For Barreda, coming to Hero will also reunite him with team manager Wolfgang Fischer for the second time. The rider worked with Fischer as well as the late Paulo Goncalves, with all three part of the same team in 2012.
Barreda's arrival at Hero also comes at a time when the team has inked a partnership with Monster Energy for the upcoming season. Barreda will join existing riders Joaquim Rodrigues, Ross Branch and Sebastian Buhler at Hero. Rider Franco Caimi, who was part of the squad in the last Dakar, parted ways with Hero MotoSports earlier this year.
Hero MotoSports has had a positive run at Dakar in recent years. The seven-year-old team finished the 2023 season with an overall fourth place while bagging two stage wins in the process. The team is now ambitious to exceed its own limits in the 2024 season.
Joan Barreda Bort will compete directly under Hero MotoSports at the 2024 Dakar Rally in January, which will also be the inaugural race of the 2024 season of the FIM World Rally-Raid Championship (W2RC). Barreda will make his first public appearance with Hero at the upcoming EICMA Motorcycle Show in Milan on November 7.
First Published Date: 04 Nov 2023, 18:37 PM IST