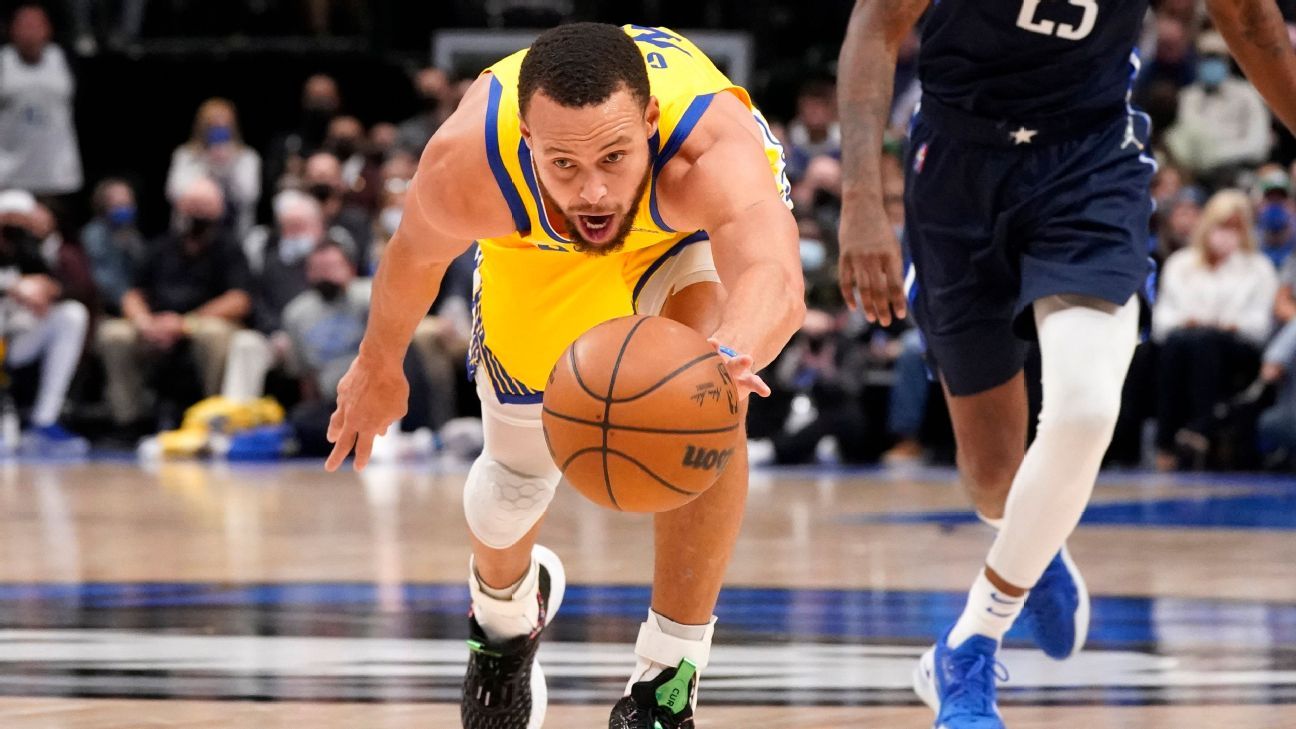 Golden State Warriors star Stephen Curry suffered a quad contusion against the Dallas Mavericks that could keep him out of Thursday's game against the Pelicans in New Orleans.
"Yeah, it sucked," Curry told reporters of the injury after the Warriors' 99-82 road loss Wednesday night.
"The way it feels right now, I'm not optimistic [about playing in New Orleans], but we'll see."
Curry was seen hobbling with the injury in the second half but remained in the game and played 36 minutes, finishing with 14 points on 5-for-24 shooting.
"Yeah, there's a chance," coach Steve Kerr said of Curry sitting on the second night of the back-to-back. "He got a pretty good quad contusion and those generally get worse overnight. With a flight and everything, there's a chance he won't play tomorrow."
Curry's injury comes amid a mini-slump. He has shot 8 for 41 (19.5%) over his last two games, his worst field goal percentage over a two-game span in his career, according to ESPN Stats & Information. He scored a total of 23 points and missed 17-of-19 3-point attempts in those two games.
Curry could be seen trying to move on his quad and having it tended to during timeouts. He said he wasn't sure if this could be an injury that lingers.
"The body feeds off the mind," Curry said. "So I hope not."