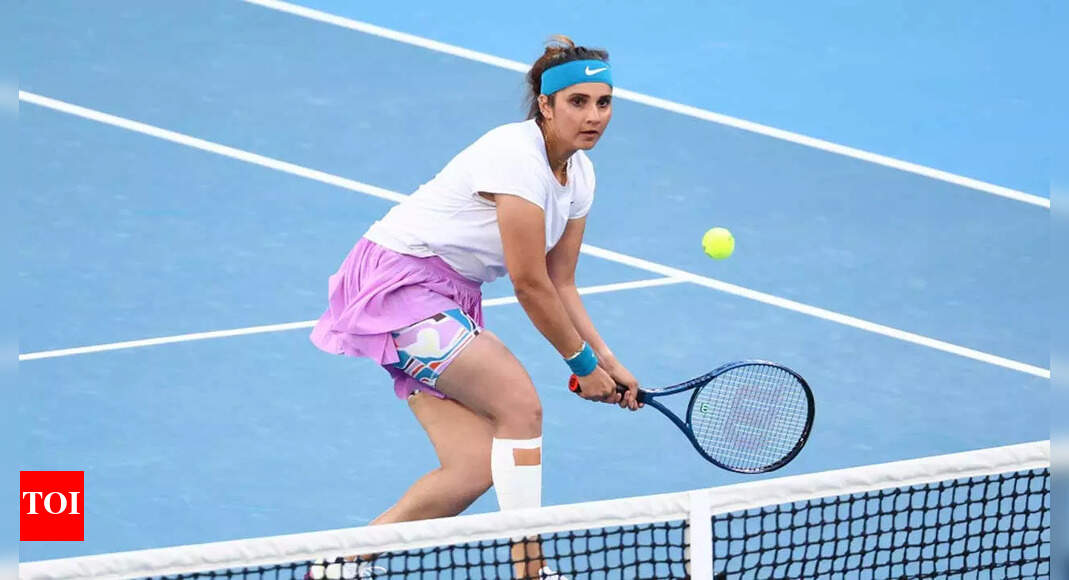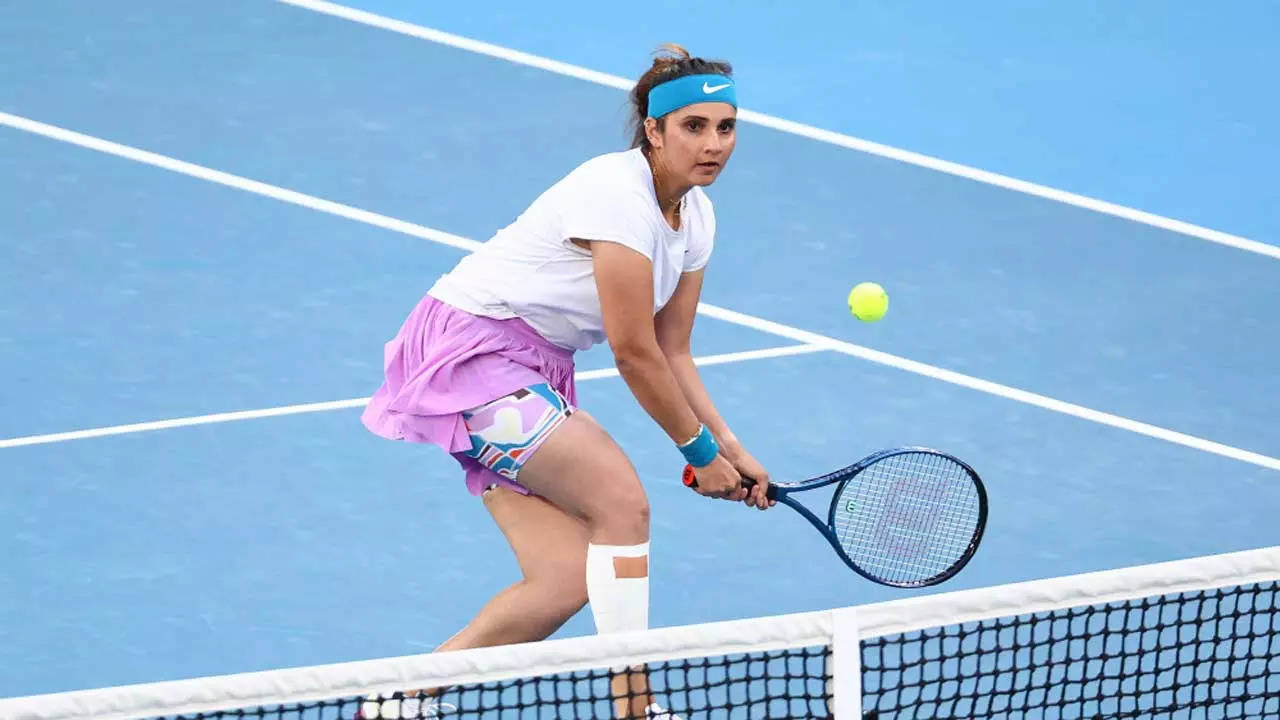 NEW DELHI: Social media platforms were flooded with emotional messages and salutations for India's tennis queen
Sania Mirza
, after she said a final goodbye to her Grand Slam career on Friday in Melbourne.
The 36-year-old Sania was competing in her final Grand Slam and after a second round defeat in the women's doubles made it all the way to the final of the mixed doubles with her partner Rohan Bopanna. But the Indian pair was defeated 6-7, 2-6 in the summit clash by Brazil's Luisa Stefani and Rafael Matos in the title clash in the Australian Open mixed doubles final at the Rod Laver Arena in Melbourne.
1/20
Sania Mirza's Grand Slam titles
Sania, who has won six Grand Slam doubles titles, will retire next month after playing the Dubai Tennis Championships.
Here are some of the messages that Sania received on social media after she brought the curtain down on her Grand Slam career at the same venue where she first played a Grand Slam match, way back in 2005.
Congratulations @MirzaSania on a wonderful career. Thank you for your service to Indian sport and for inspiring mil… https://t.co/Yl8zupWNnZ

— Abhinav A. Bindra OLY (@Abhinav_Bindra) 1674794168000
A trailblazer for women in sport 🇮🇳🎾Thank you, Sania ❤️@MirzaSania • #AusOpen • #AO2023 https://t.co/hVArmoOhmV

— #AusOpen (@AustralianOpen) 1674788239000
Congratulations on an amazing career, @MirzaSania! You've given your everything to tennis and to women's sports. It… https://t.co/6bCD4jahTD

— Mithali Raj (@M_Raj03) 1674798950000
"I couldn't think of a better arena to finish my career at in a Grand Slam."No, thank you @MirzaSania 💜#AusOpenhttps://t.co/VLPJb5CUXp

— wta (@WTA) 1674789124000
🔹6 career Grand Slam titles🔹2014 US Open mixed doubles champion🔹2015 US Open women's doubles champion 🎾🎾… https://t.co/7x0RVyBPpu

— SAI Media (@Media_SAI) 1674796412000
🏆 4️⃣3️⃣ WTA doubles titles🏆 3️⃣ Grand Slam doubles titles (incl. 2016 Aus Open)🏆 3️⃣ Grand Slam mixed doubles ti… https://t.co/nrFyZpmtm2

— #AusOpen (@AustralianOpen) 1674782069000
Congratulations to @MirzaSania @rohanbopanna on winning the Australian Open Mixed Doubles Runners up Trophy!Sania,… https://t.co/PcNTBJFanw

— Kiren Rijiju (@KirenRijiju) 1674795017000
Many congratulations my dear friend @MirzaSania on your glorious career.. you have been an inspiration to a generat… https://t.co/znB2Y2n2s0

— Riteish Deshmukh (@Riteishd) 1674797894000
Congratulations on your great career run Sania Mirza. As you bow out of grand slam tennis you have paved the path f… https://t.co/H0zXTno67T

— Mohammed Azharuddin (@azharflicks) 1674796090000