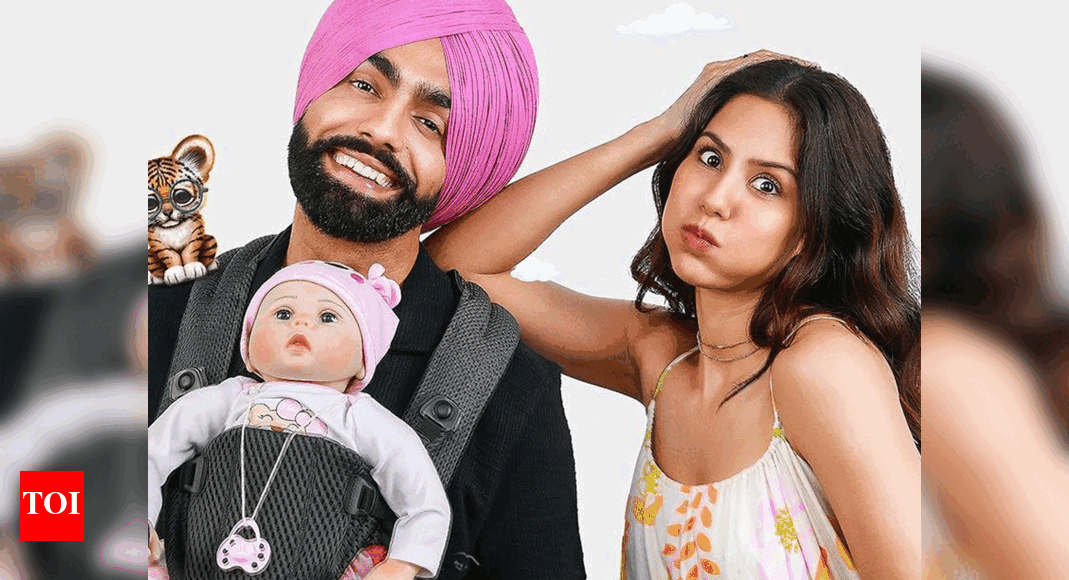 Ammy Virk is one of the Punjabi stars who doesn't shy away from speaking his mind on any subject. There have been times when celebrities have maintained a distance from topics of national interest or the things that appear controversial, but Ammy Virk isn't one of them. He stood in solitude with the farmers and joined them in their rally.
Later, when his own movie 'Qismat 2' got caught in the controversy, as the makers of the film were reportedly not in favor of the farmers, Ammy Virk cleared the air. In every interview and live session, he told the audience that his movie was made and the contract was signed even before the farmer bills were introduced.
During the same time, his picture with Bollywood actors Akshay Kumar and Nupur Sanon went viral from the sets of 'Filhall 2', and it fueled the ongoing fire. Ammy came live on his social media handle and said that the picture was old and it is only his professional commitment that he had to fulfill. Deep in his heart, he still supports the farmers.
Pic Courtesy: Instagram