The stars of The Hunger Games prequel welcomed the end of a four-month actors' strike as they walked the red carpet in London on Thursday night.
The SAG-AFTRA union reached a tentative agreement with major studios on Wednesday to resolve the second of two strikes that had rocked the entertainment industry as writers and performers demanded higher pay.
The Hunger Games: The Ballad of Songbirds and Snakes, set 64 years before the films starring Jennifer Lawrence, follows the rise of Coriolanus Snow, the tyrannical president of dystopian Panem.
The film had been offered a waiver allowing cast members to promote it during the strike.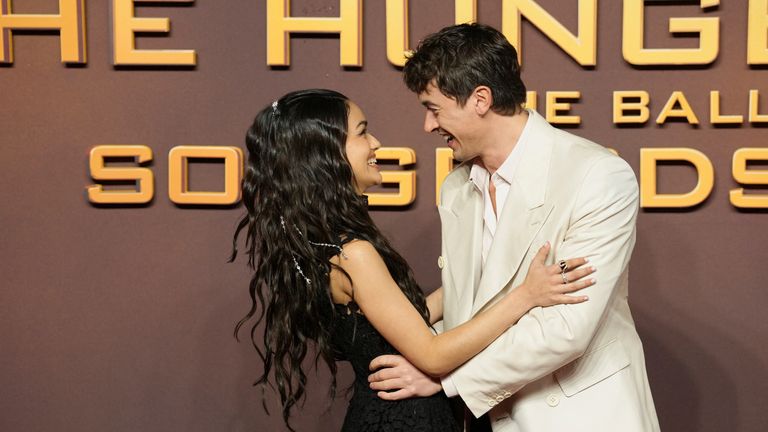 "I already woke up feeling positive and then I saw the news, I was like 'Well, this is a great day'," British actor Tom Blyth, who plays the young Snow in the new film, told Reuters news agency.
The Hollywood actors' strike appears to be over – here's what happens now
"It feels pretty terrific… for it to be the premiere after so much time… and for it to happen on a day with other really good news is good," said Josh Andres Rivera, who plays Snow's friend, Sejanus Plinth.
"I know a lot of people who are ready to get back to work. I'm ready to get back to work."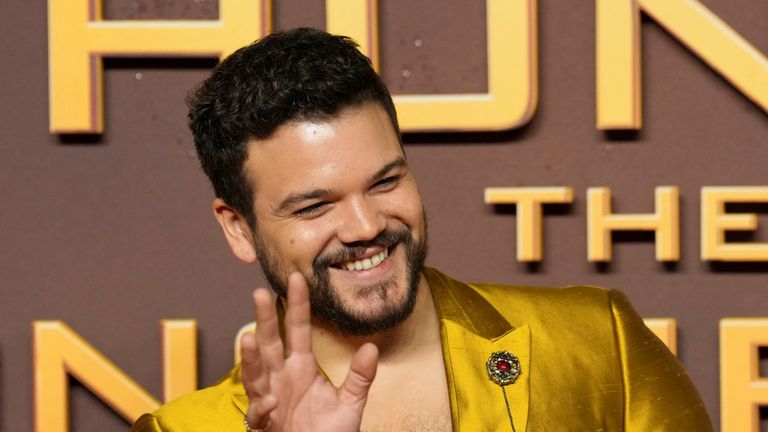 SAG-AFTRA members walked out in July after negotiations – over compensation and protections around the use of AI – with the Alliance of Motion Picture and Television Producers (AMPTP) collapsed.
The exact terms of the deal won't be released until later this week, but a few highlights are known.
The union says the agreement is worth more than $1bn (£820m) and they've "achieved a deal of extraordinary scope" that includes compensation increases, consent protections for use of artificial intelligence and actors' likenesses and includes a new "streaming participation bonus".
Are actors' strikes impacting films?

Like the other The Hunger Games films, The Ballad Of Songbirds And Snakes is a Lionsgate movie, a studio which is not part of the AMPTP.
Read more:
The Hollywood stars who supported the actors' strike
Brian Cox and Simon Pegg among British stars to back action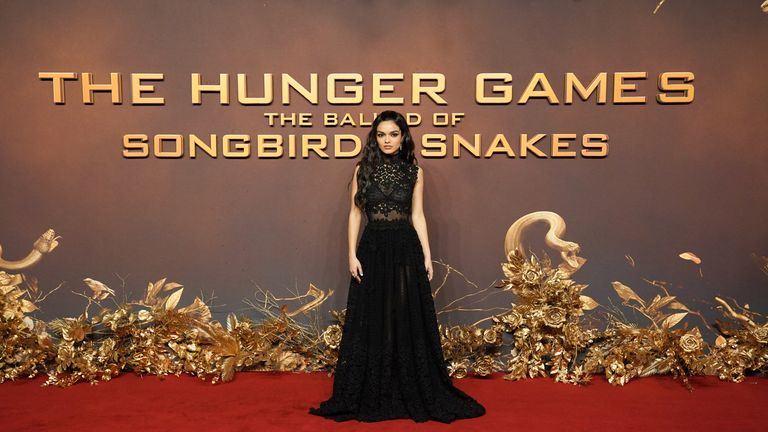 In the film, Snow mentors and falls for Lucy Gray Baird, the female District 12 tribute during the 10th Hunger Games – a gladiatorial contest that pits tributes from the varying districts against each other, while the elite of the Capitol watch on.
Rachel Zegler, who plays Lucy, described the role as "overwhelming in the best possible sense".
"I got to do my own stunts. I got to hold live animals, sing, dance, cry, run for my life. It's amazing," she said.
Like the other movies, the prequel is based on a novel by Suzanne Collins, of the same name released in 2020.