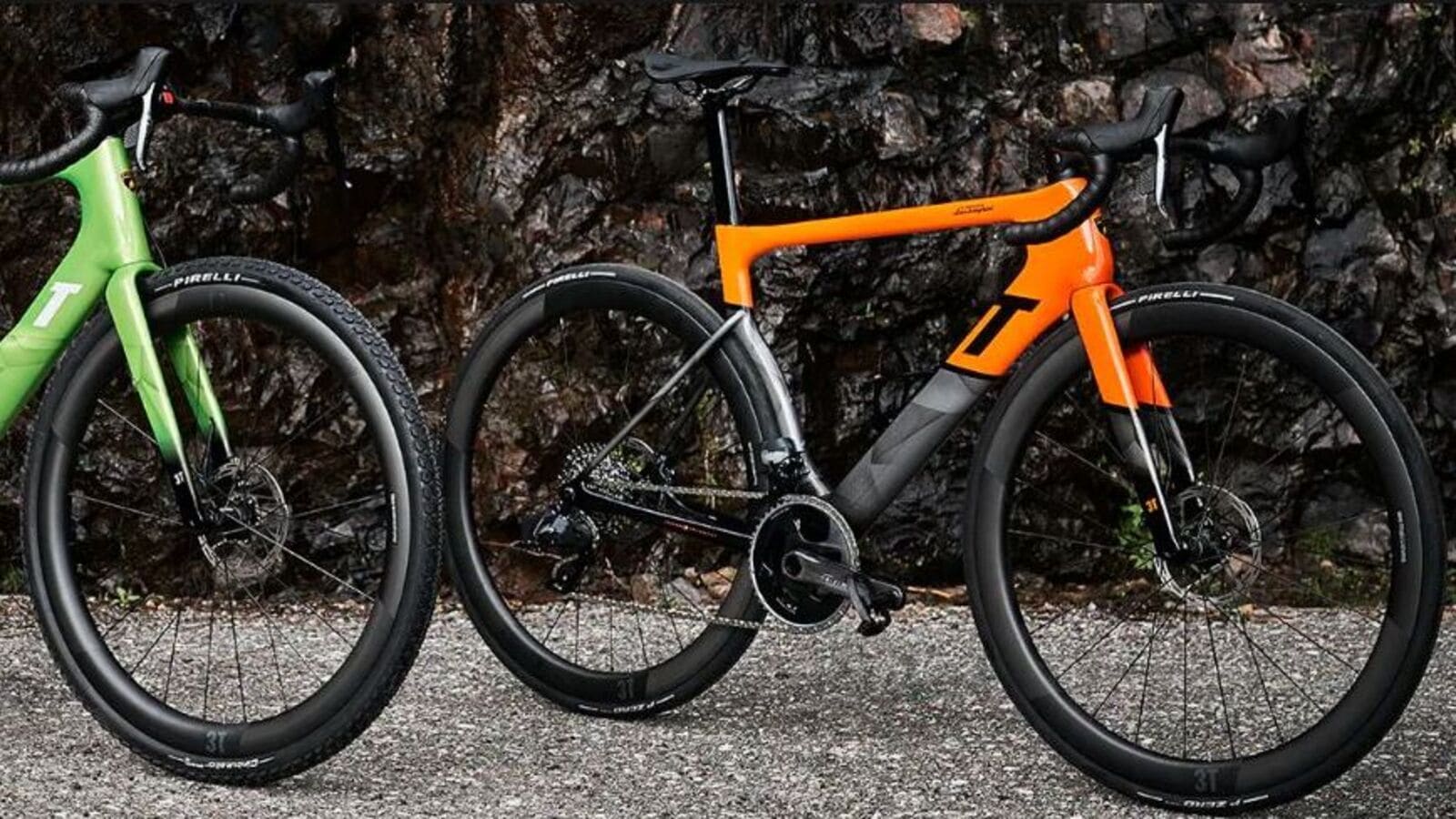 Lamborghini has partnered with 3T to develop two ultra-high-end luxury bikes inspired by the former's supercars. The new bikes are Racemax X Automobili Lamborghini and Strada X Automobili Lamborghini, both of which have joined the lineup which already consists of the Exploro Racemax x Huracan Sterrato. Buying these bicycles will cost you a fortune, at least more than what you would shell out to buy a four-wheeler hatchback in the Indian market.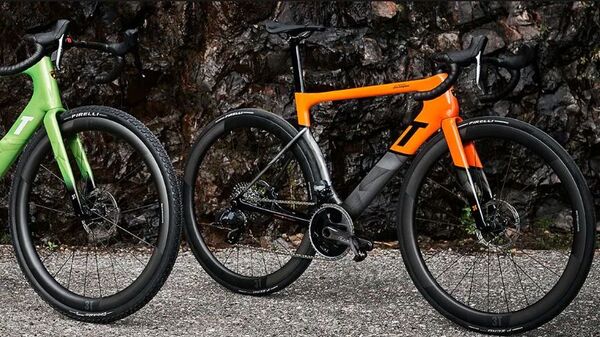 While the Racemax starts at $9,899 (approx ₹8,15,365), the Strada X will set you back by $8,999 (approx ₹7,41,226). These high-end bikes are built-to-order and can take up to 16 weeks to get delivered. They bikes are available in a limited number of sizes – 51, 54, 56, and 58 cm respectively. Deliveries of these bike will begin from September.
Also Read : Police seize two Lamborghini supercars in this city. Here's why
The Racemax x Automobili Lamborghini gravel bicycle is a lightweight model and is assembled using 3T carbon components. It comes in the exclusive Centro Stile liveries of Verde Selvans and Oro Elios. Though it gets changed components, it more or less looks similar to the previous Exploro Racemax X Huracan Sterrato bike.
The Strada x Automobili Lamborghini is designed for aerodynamics and comfort and comes in Arancio Apodis and Viola Pasifae shades. It comes with SRAM Force components and the same geometry as the standard bike.
While this is Lamborghini's third bicycle with 3T, the supercar maker has previously worked with Cervelo in 2018 to create the R5 Automobili Lamborghini Edition. That road bike was limited to just 63 examples, all at a price of $18,000.
In the same year, the supercar maker also developed the P5X time-trial bike emblazoned with Lamborghini graphics, in collaboration with Cervelo. That same year, it also released an e-bike in partnership with Italtechnology.
First Published Date: 13 Jun 2023, 17:25 PM IST