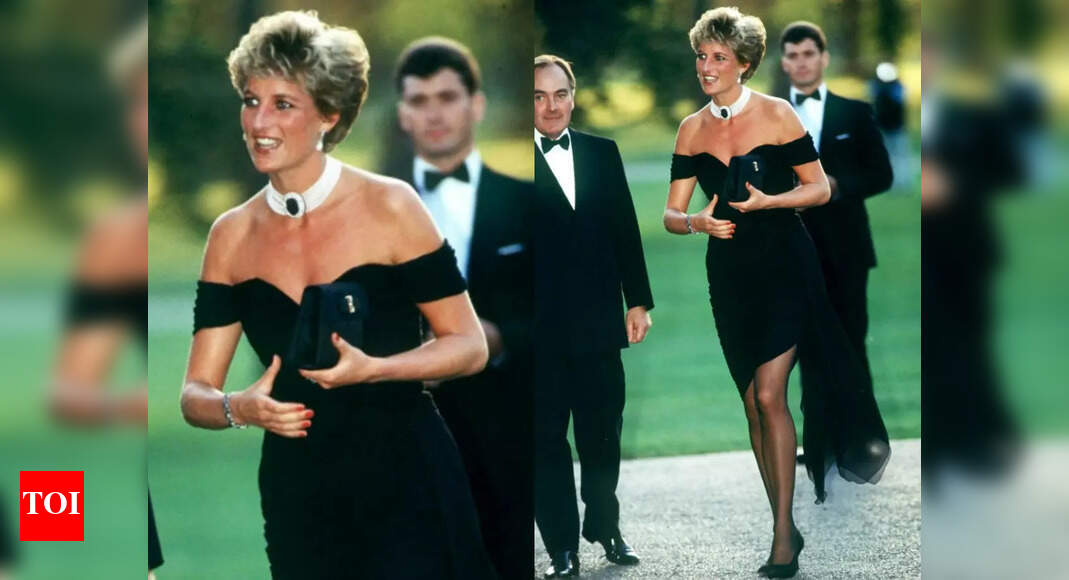 Late Princess of Wales and King Charles III's first wife, Diana continues to make news 25 years after her tragic death in a car accident in Paris, France. With the passing away of Queen Elizabeth II, many old stories and incidents have been put under spotlight once again, and mostly revolve around Diana, perhaps the most loved royal in the world, ever. On this Thursday, we look back at Diana's most-talked about 'revenge dress' worn to apparently settle scores with her separated husband, Charles, who confessed to cheating on her.
The original off-the-shoulder chiffon dress was created by Greek designer Christina Stambolian. It featured a sweetheart neckline, a flowing black trail. And Diana wore it on the same day when Charles admitted to adultery in a televised interview.
Stambolian compared Diana's choice of black to the black swan Odile in Tchaikovsky's ballet Swan Lake, saying that Diana "chose not to play the scene like Odette, innocent in white. She played it like Odile. She was clearly angry." Interestingly, Diana had owned the dress for three years before finally wearing it, as she thought it was "too daring". According to reports, Diana had planned to wear a dress by Valentino before choosing Stambolian's design. Anna Harvey, Diana's former stylist, said that Diana "wanted to look a million dollars … and she did".

News reports suggest that the event to which the dress was worn was a 29 June 1994 fundraising dinner hosted by Vanity Fair magazine for the Serpentine Gallery in Kensington Gardens and Diana had already declined the invitation; however, two days prior to the dinner, following several days' publicity of Charles' infidelity revelations, she accepted the invitation.
The very same night, the interviewer asked Charles if he had been "faithful and honorable" to Diana during their marriage. "Yes," Prince Charles answered. "Until it became irretrievably broken down, us both having tried." Well, this was his official confession of cheating on Diana. Charles and Diana had separated two years prior to the broadcast of the programme.