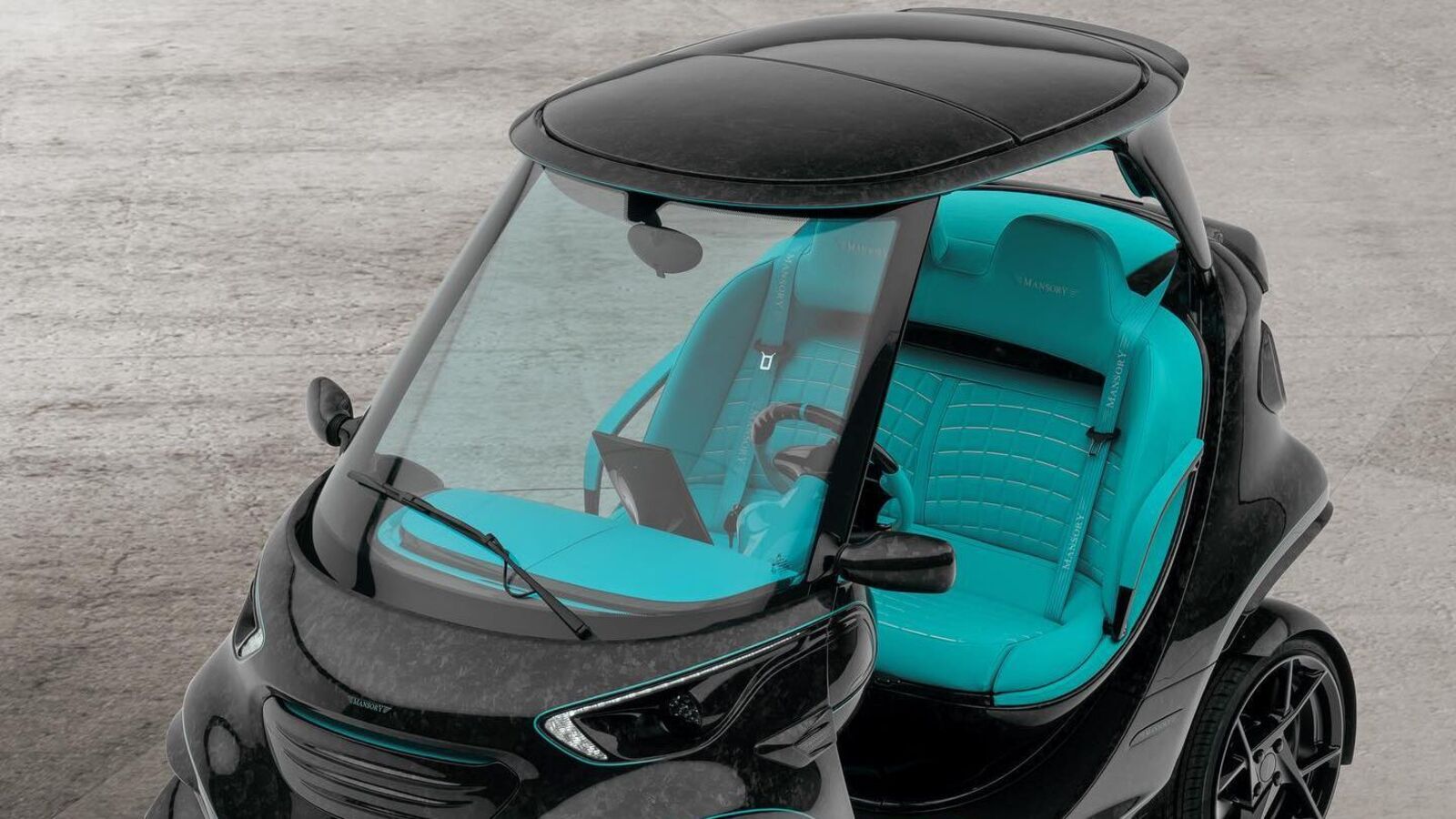 Tuning company Mansory has produced an electric and street-legal golf cart which is cute and luxurious at the same time. The company says that the golf car is a blend of three things – 'classic golf sport, pure luxury, and world-leading technology'. The golf cart was was originally produced by a company called Garia and later tuned by Mansory.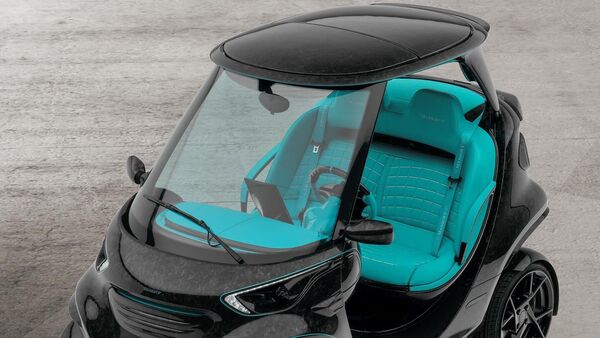 The body of the golf cart is entirely made up of forged carbon. One of the colour combos out of many others available, is turquoise. The overall design of the machine is kept almost unchanged as compared to the original product but sportiness has been added to it. There is a set of sporty-looking 14-inch wheels, a lower diffuser for the front fascia and redesigned headlights to give it a sporty appeal.
Also Read : This Super Truck might even withstand apocalypse: Check it out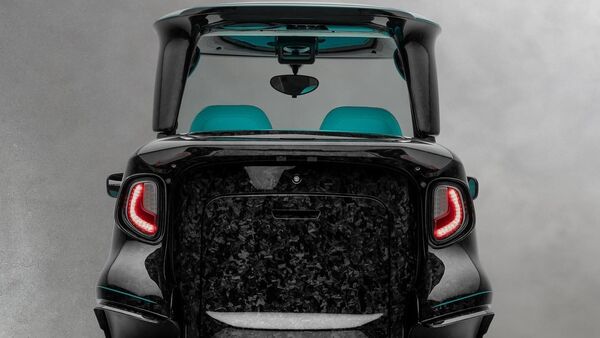 The golf cart sources power from a 10.24-kilowatt-hour lithium-ion battery pack which provides it with a range of 50 miles or over 80 km on a single charge. The golf cart gets a 10.7-horsepower (8-kilowatt) electric motor, which the company claims to be the most powerful motor used in a serial golf cart. The vehicle is street-legal in the US and Europe.
In Europe, the top speed of the vehicle will be limited to 43 miles per hour, and in the United States, it qualifies as a Light Strike Vehicle (LSV) with a top speed of 25 miles per hour. The golf cart is 97.24 inches long, 50 inches wide, and 66.92 inches tall while its weight is about 1,146 pounds and has a payload capacity of up to 770 pounds.
In terms of luxury, the golf cart comes equipped with an infotainment system with a 10.1-inch touchscreen, a refrigerator, a windscreen wiper and washer, and switchable driving modes between Golf and Street. While the price of the golf cart isn't yet listed on the Mansory website, it is speculated to cost about $80,000 for the base model.
First Published Date: 21 May 2023, 15:06 PM IST