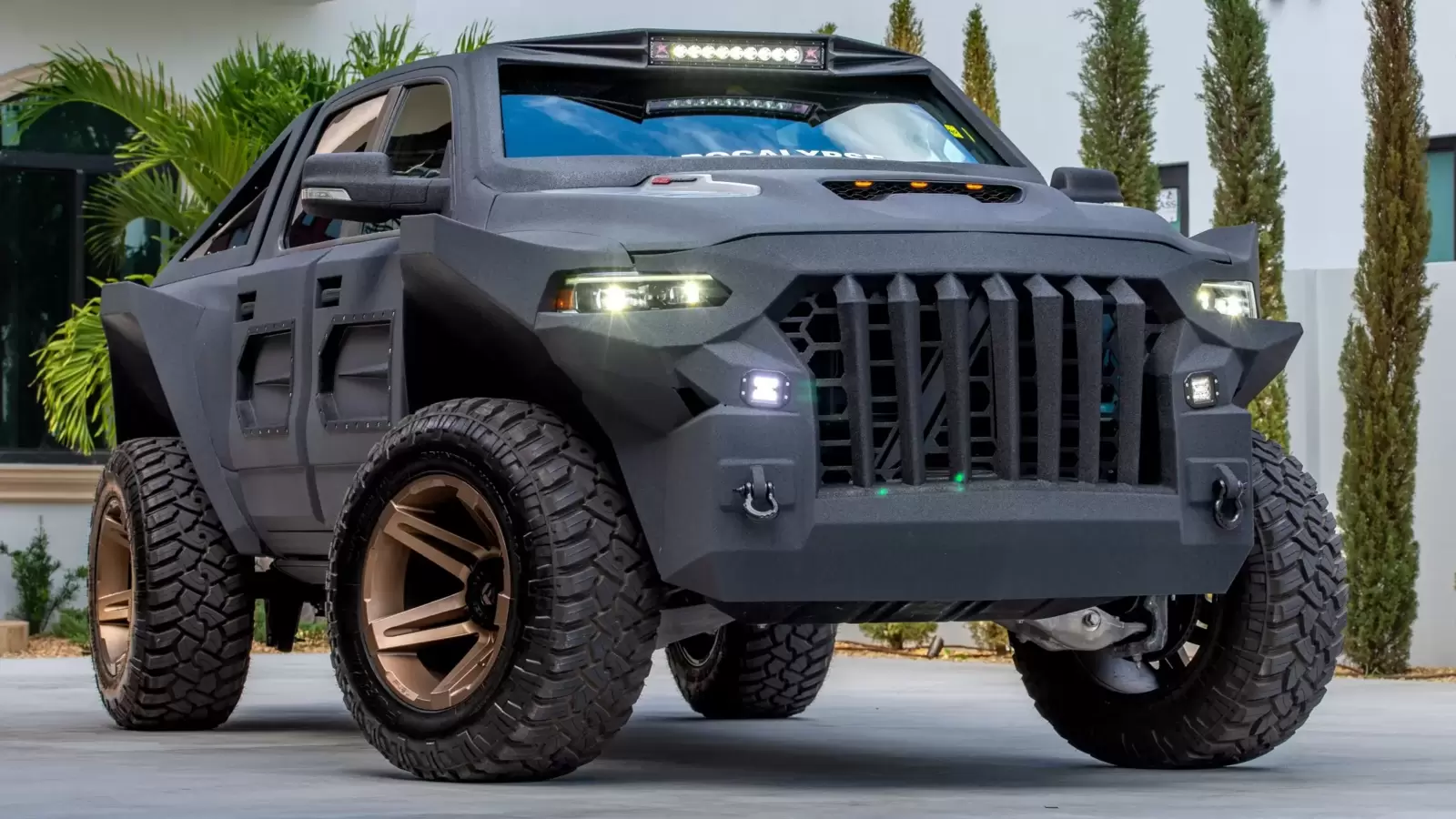 In the past few years, the pick-up truck segment has become very popular. Because of this, some people have started modifying their trucks and some manufacturers have also emerged who have started making custom trucks for consumers who wanted their trucks to stand out of the crowd. Here is one from a company called 'Apocalypse Manufacturing'. The truck is called Super Truck and once a person sees it, he or she might understand why the manufacturer decide to name it this.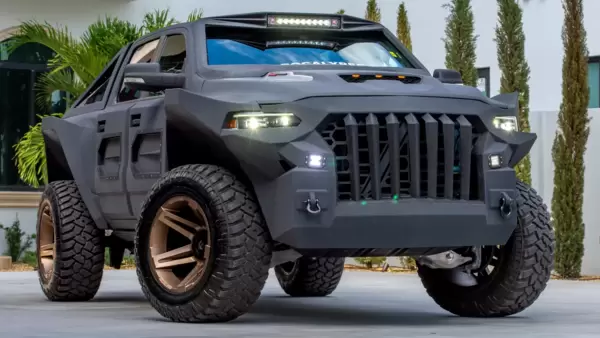 The Super Truck is based on the Juggernaut 6×6 which is also made by Apocalypse Manufacturing. The original base truck is the Ram 1500 but as one can see the company has made a lot of changes to it. The Super Truck is powered by a 6.2-litre Hellcat V8 engine that is supercharged and modified. The result is 850 horsepower and a towing capacity of almost 15,000 kg.
It uses a full-time four-wheel drive system that has five driving modes. There is Sport, Drag Race, Baja, Rock, and Mud. The driving modes adjust various parameters of shock absorbers. Apart from this, there is also a custom driving mode and locking differentials.
Also Read : Watch: On Doomsday, this Apocalypse Hellfire 6×6 may well drive past extinction
The truck uses 22-inch SFJ rims that are wrapped in 40-inch tyres. In terms of dimensions. the Super Truck measures 6,096 mm in length, 2,108 mm in height and is 2,489 mm wide. The pick-up bed measures 2,438 mm and is weatherproof because of the retractable cover and it can be locked as well.
The Super Truck features a Dana 60 axle, a high-performance cooling system and independent front suspension. There is a steel front grille which is integrated into the bumper and open wheel wells which increases the tyre travel. Apocalypse Manufacturing has launched the Super Truck from a 10-feet ramp over fifty times.
First Published Date: 18 May 2023, 14:22 PM IST