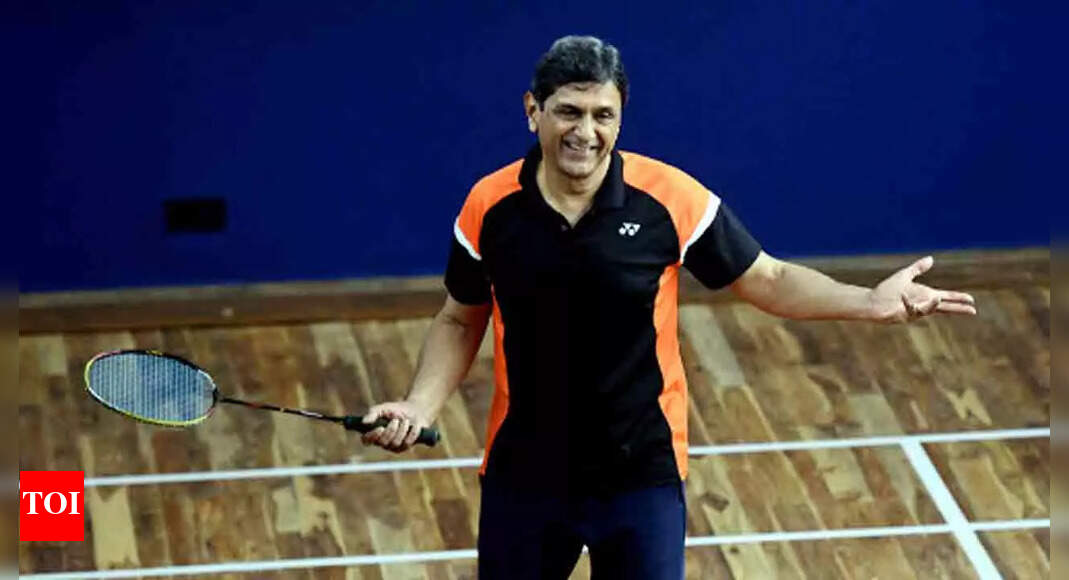 May 15, 2022. Remember the date. It was a super Sunday like none other as the Indian men's badminton team kept their date with history. The
Thomas Cup
victory is as big as it gets in terms of a team title in badminton.
As a team's dream turned into reality, India's badminton legend
Prakash Padukone
underlined the passion, focus and dedication that goes into making a champion team.
THOMAS CUP WIN: WISH TEAM INDIA
"It is an unforgettable red-letter day for Indian badminton. We have now truly arrived on the big scene. It was a brilliant team effort on the whole. The performance of this team is not a flash in the pan, they have worked very hard for it. It is no small feat to beat
Malaysia
,
Denmark
and
Indonesia
in a week. Earlier, due to various factors like injuries and non-availability of players, we were unable to field the best team, but this was the finest team to represent India," said Padukone, who spearheaded the Indian team which reached the semifinals of the competition 43 years ago.
The 66-year-old was all praise for the doubles pair of
Satwik Sairaj
and
Chirag Shetty
. The duo put India in a position of strength with their comeback 18-21, 23-21, 21-19 win over the famed pair of
Md Ahsan
and
Kevin Sukamuljo
.
"While each player has contributed to the success of the team, in my opinion the most valuable players were our first doubles pair of Satwik Sairaj and Chirag Shetty. They made a big difference to the balance of the team by winning the crucial first doubles, which was always our weak link," pointed out Padukone.
He added, "Their victories against Malaysia, Denmark and Indonesia helped to lessen the burden on our singles players. This is not to take away the glory from our singles players in any way since all of them delivered when it mattered the most. " On the winning mantra of the team, Padukone opined, "For the first time, every player played to his potential which is largely responsible for this superb victory."
Padukone believes that one of the biggest takeaways of this win will be long-due recognition for the Thomas Cup in India. "Unlike the Davis Cup in tennis, the Thomas Cup is not something the common man is very familiar with. With this title win, I'm sure Thomas Cup will get the recognition it deserves," stated Padukone.