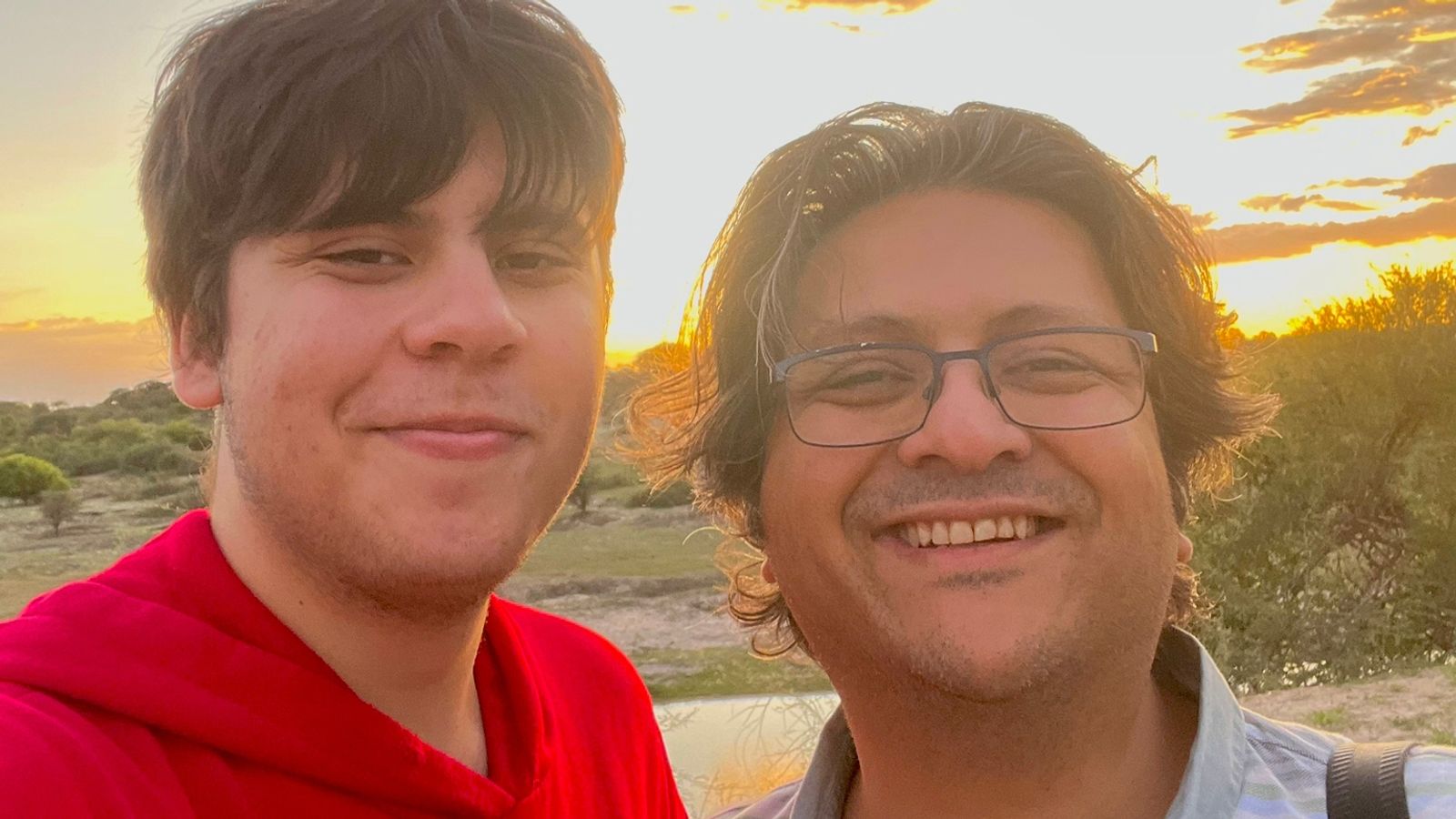 The 19-year-old university student who was killed in the Titan submersible was "terrified" before the trip but went as a Father's Day present.
Azmeh Dawood, the older sister of Pakistani businessman Shahzada Dawood, told Sky's US partner network NBC News that Mr Dawood's son Suleman was "very not into doing it".
"Suleman had a sense that this was not okay and he was not very comfortable about doing it," she said.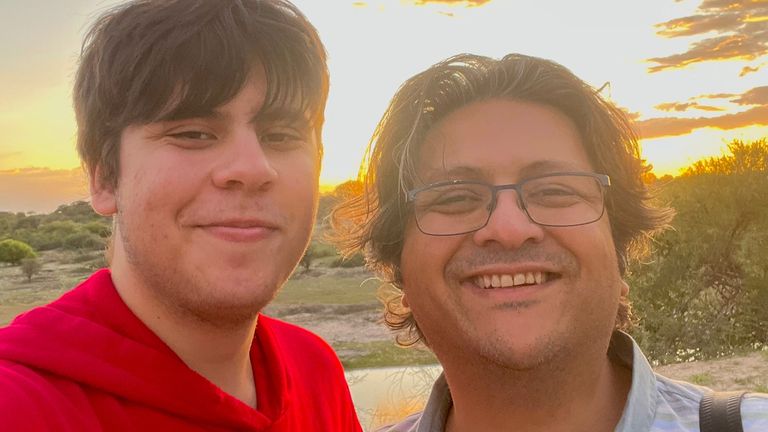 Tributes paid to Titan passengers – live updates
"But it was a Father's Day thing. It was a bonding experience and he wanted the adventure of a lifetime just like his father did.
"His father wanted it and that was Sule all the way – he'd do anything for anyone."
Azmeh said three other men who were killed in the "catastrophic implosion" went on the trip "for their own interests" – unlike Suleman.
"They were there for their own reasons. Suleman was just there for [a] Father's Day bonding experience.
"To be honest, as terrible as it sounds, at least knowing that they wouldn't have had time to know, they would have just been sat there enjoying themselves and then suddenly boom. It was over. To know that my Sule didn't feel a moment's pain."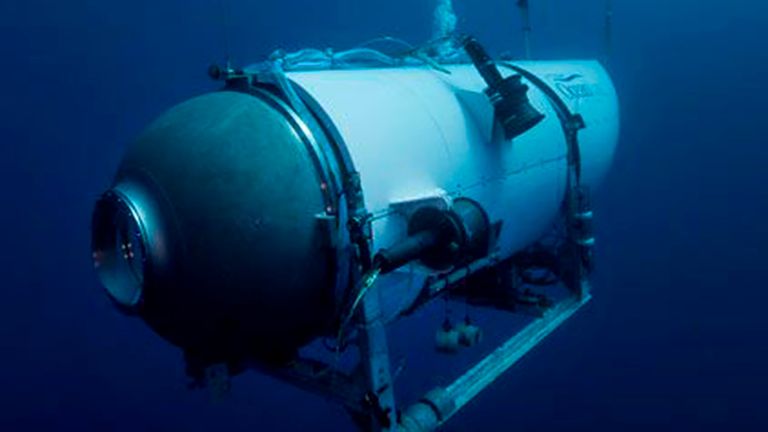 Describing Shahzada as a "precious angel", she said he was interested in the Titanic from a young age.
"It was his biggest wish, dream, everything," she said.
"For Shahzada he fulfilled his dream in an extraordinary way.
"He's become part of the Titanic legend. I mean, in those terms, it could be nothing greater."
Speaking from her home in Amsterdam, Azmeh said she was glued to news coverage on the Titan.
'Two friends of mine are gone'

Questions remain about Titan's mechanical and safety issues
It was the outcome that nobody wanted but everyone feared.
As time passed in this search, the prospect of a happy ending diminished.
Coordinators had spoken of hope but throughout they had managed expectations – emphasising the scale of the challenge, calling it "enormously complex", in an offshore environment they described as "incredibly unforgiving".
So there was a sense of inevitability about the announcement that debris had been found – the Coastguard news conference on Boston's harbour side was laced with sorrow, if not surprise.
Questions will continue to be asked about the Titan, its condition and suitability to make the trip.
Mechanical and safety issues remain a big part of this story.
There has been much criticism of the vessel's structure before, during and after it went missing.
OceanGate, the company that owned the Titan, issued a statement in which it described the five on board as "true explorers who shared a distinct spirit of adventure". No doubt.
No doubt, either, that in pursuit of adventure, they deserved transport they could count on.
Misplaced trust cost them their lives as they sought a glimpse of the Titanic.
Disasters do tend to attract disaster.
Maritime investigators will consider whether, in the case of the Titan, this was one waiting to happen.
"I feel disbelief," Azmeh said, speaking through sobs. "It's an unreal situation."
"I feel like I've been caught in a really bad film, with a countdown, but you didn't know what you're counting down to.
"I personally have found it kind of difficult to breathe thinking of them."
Read more:
What happened to the Titan submersible?
Who were the five men on board Titan?
The Dawood siblings are members of a prominent family of business owners in Pakistan.
The family's namesake business empire, Dawood Hercules Corporation, has investments in agriculture, the health sector and other industries.
Billionaire Shahzada was the vice chairman of the Karachi-based Engro Corporation and an adviser to Prince's Trust International, a charitable organisation founded by King Charles.