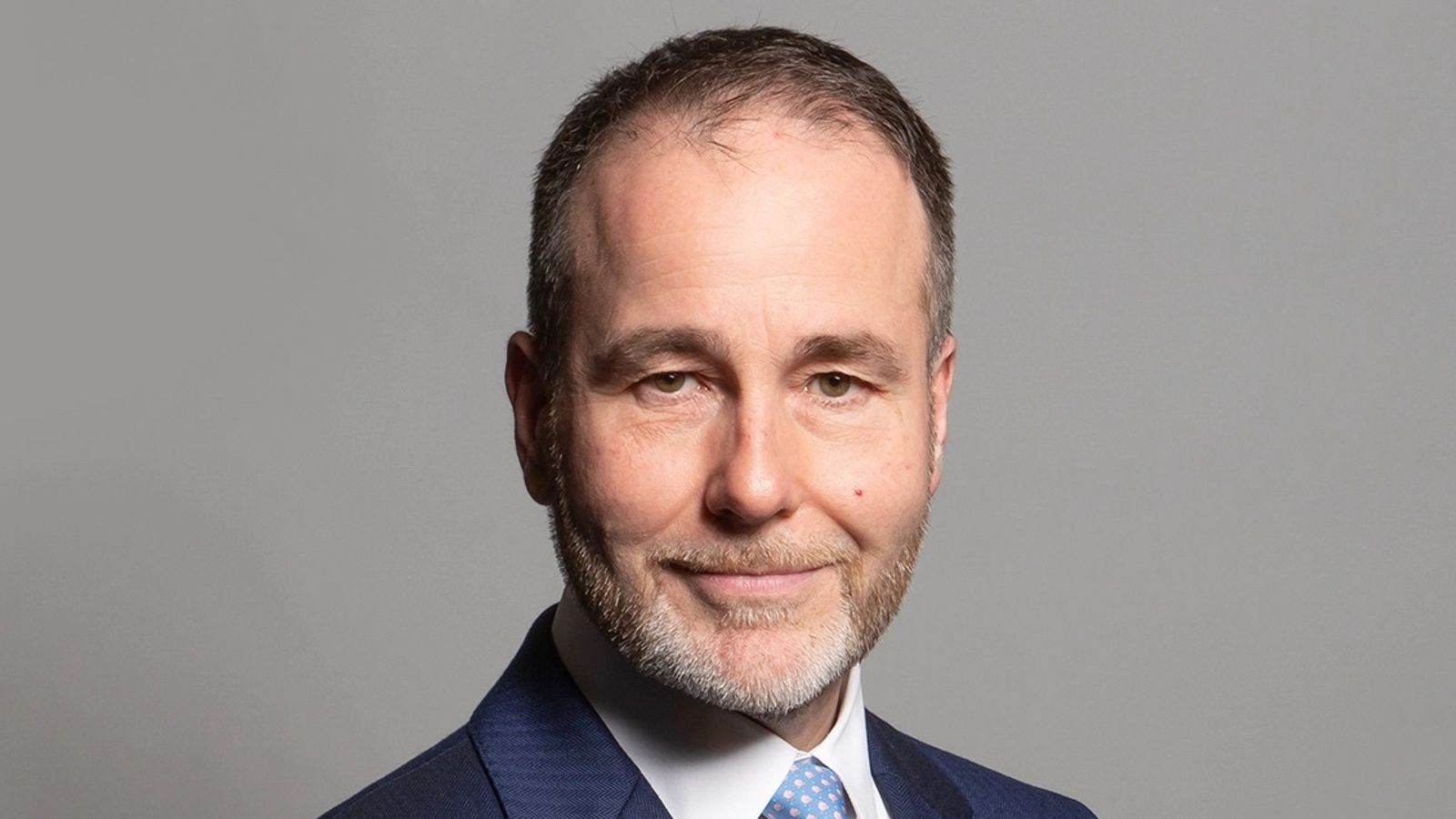 Tory MP Chris Pincher has resigned after he lost his appeal against an eight-week suspension from the Commons following groping allegations made against him.
The Commons Standards Committee announced the sanction in July following an investigation into the claims and whether the former deputy chief whip caused "significant damage to the reputation of the House" – a breach of the members' code.
Politics Live: UK re-joins EU scheme – as PM heads to India for G20 summit
The move means there will be a by-election in his constituency of Tamworth, in Staffordshire,
Mr Pincher – who resigned from Boris Johnson's government over the allegations last summer – did not appeal against the breach, but argued to the Independent Expert Panel (IEP) that the punishment was disproportionate.
In his resignation statement he said: "I have said already that I will not stand at the next general election.
"However, following the Independent Expert Panel's decision I wanted to talk to my office team and family.
"I do not want my constituents to be put to further uncertainty, and so in consequence I have made arrangements to resign and leave the Commons.
"Tamworth is a wonderful place and it has been an honour to represent its people.
"I shall make no further comment at this time."
Tamworth has a majority of nearly 20,000. Mr Pincher has represented the constituency since 2010.
The by-election is likely to come as unwelcome news to Prime Minister Rishi Sunak, following a series of Tory losses at the ballot box recently.
Mr Pincher resigned as deputy chief whip in June 2022 after reports he had he groped two men while drinking at the Carlton Club in central London, and was later suspended by the Conservative Party.
His departure is touted by many as the reason for Mr Johnson's exit from Downing Street, as numerous ministers turned against him after reports the then-PM knew about other claims relating to Mr Pincher's behaviour when he gave him a role in his government.
The IEP, in upholding his punishment, said his arguments were "misconceived or erroneous", adding: "The sanction is far from being arbitrary or disproportionate."
This breaking news story is being updated and more details will be published shortly.
Please refresh the page for the fullest version.
You can receive breaking news alerts on a smartphone or tablet via the Sky News app. You can also follow @SkyNews on X or subscribe to our YouTube channel to keep up with the latest news.