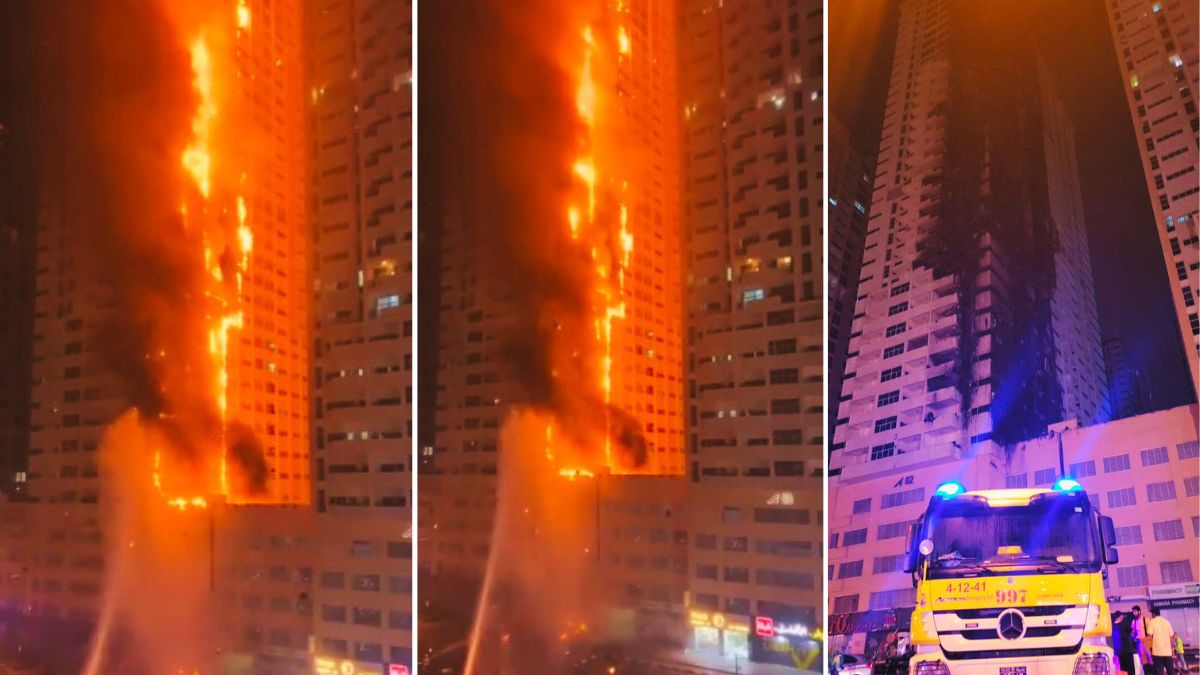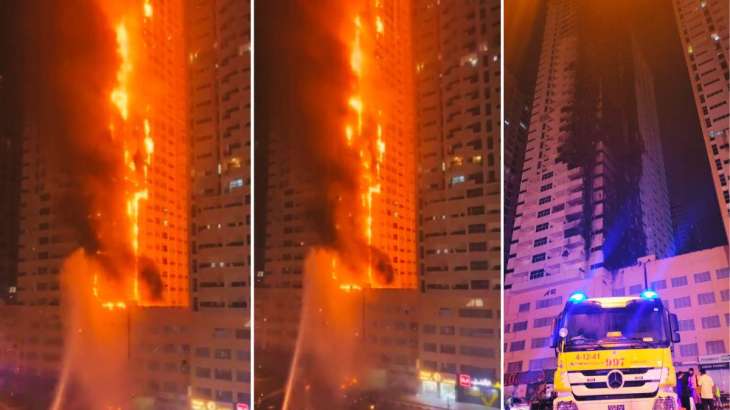 UAE fire: A massive fire broke out in a residential building in United Arab Emirate's Ajman on Monday night, prompting authorities to send several fire control vehicles to extinguish the blaze. According to Anjman Police, the incident occurred in Tower 02 of the "Ajman One Complex".
It said that the civil defence and police teams were able to successfully control and douse the flame after a massive operation led by the fire department and local police authorities. As of now, the police said no injuries have been reported so far.
"A mobile police station was brought to the site of the accident, which provided certificates and other measures for residents to be able to report the loss of items. The mobile station also helped secure the site,"  said Abdullah Saif Al Matrooshi, Director-General of Police Operations at Ajman Police, in a microblogging post on Tuesday.
Significant rise in building fires in UAE 
The incident occurred nearly three days after a report by the Ministry of Interior red-flagged the significant rise of building fires in the past few years. According to the concerned ministry's data, civil defence teams responded to more than 3,000 incidents in 2022, including 2,169 building fires – up 3% t from 2,090 in 2021 and 10 per cent from 1,968 in 2020, The National News reported.
The majority of fires took place in residential areas, with homes and apartments accounting for 1,385 of the incidents, the ministry said. In April, 16 people died and nine were injured in a fire at a five-storey apartment building off Al Khaleej Street in Al Ras, Dubai. "The figures underscore the importance of adhering to safety rules," Sami Al Naqbi, head of Sharjah Civil Defence, told The National.
Also Read: Delhi: Nearly 250 students were attending classes when the fire broke out at Mukherjee Nagar coaching centre