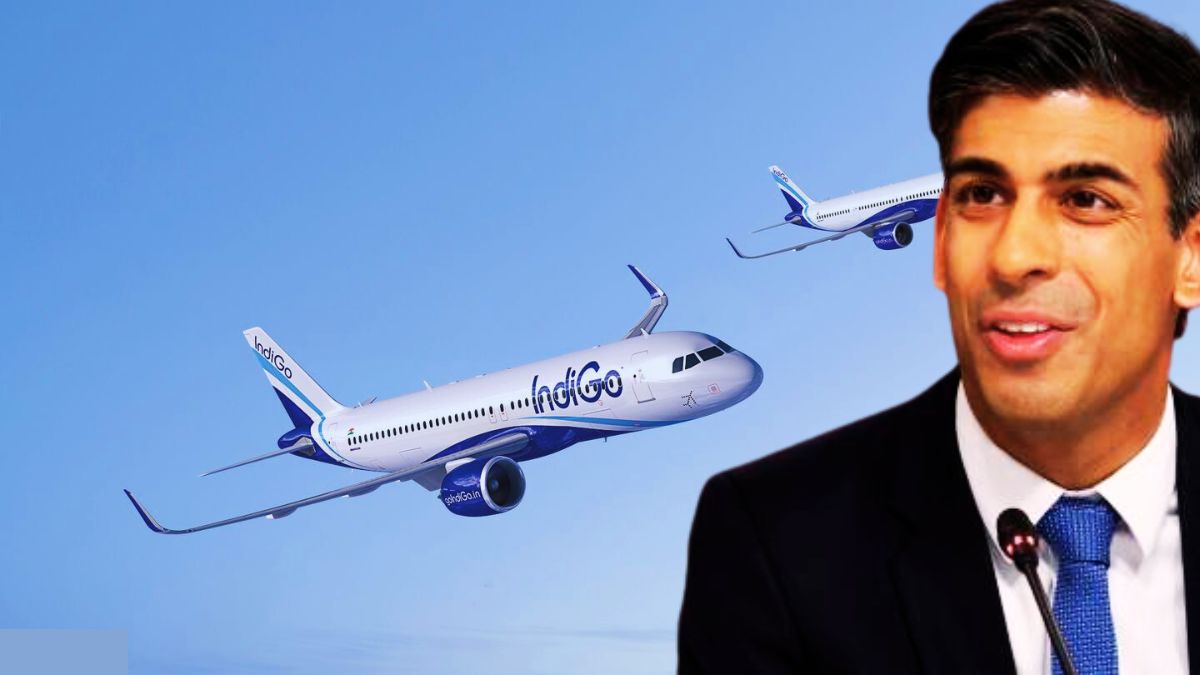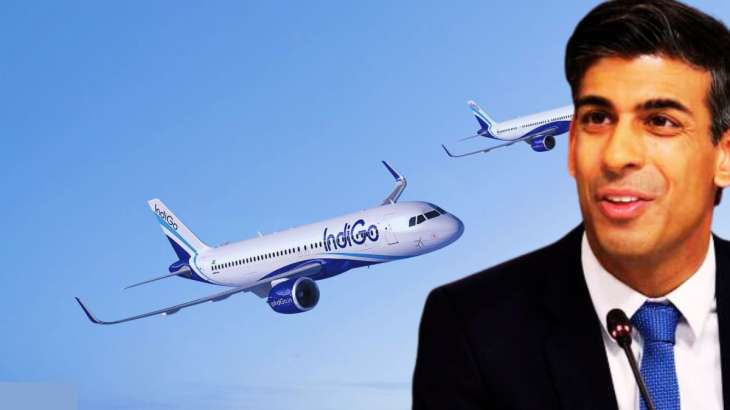 As IndiGo, India's largest airline by market share, placed a firm order for 500 A320 Family aircraft, UK Prime Minister Rishi Sunak applauded the deal and expressed satisfaction as it will produce thousands of jobs in the United Kingdom, especially at a time when the country is reeling under worst economic turbulence.
The latest order has set the record for the biggest single purchase agreement in the history of commercial aviation. The latest agreement takes the total number of Airbus aircraft on order by IndiGo to 1,330, establishing its position as the world's biggest A320 Family customer.
"This contract is a major win for our aerospace sector @Airbus's deal with @IndiGo6E will be worth billions to the UK and support thousands of jobs across the country – helping to grow the economy," tweeted the Indian-origin Prime Minister on Tuesday.
This order strongly reaffirms IndiGo's belief in the growth of India: IndiGo CEO
The historic purchase agreement was signed at the Paris Air Show 2023.
Pieter Elbers, CEO of IndiGo, said, "It is difficult to overstate the significance of IndiGo's new historic order for 500 Airbus A320 Family aircraft. An order book now of almost 1000 aircraft well into the next decade, enables IndiGo to fulfil its mission to continue to boost economic growth, social cohesion and mobility in India. At IndiGo, we take pride in being India's preferred airline for connectivity in and with India; and by doing so, being one of the leading airlines in the world. This order strongly reaffirms IndiGo's belief in the growth of India, in the A320 Family and in our strategic partnership with Airbus."
It is worth mentioning New Delhi-headquartered IndiGo is among the fastest-growing carriers in the world. With its fleet of over 300 aircraft, the airline is operating well over 1,800 daily flights and connecting 78 domestic destinations and will soon further grow its international footprint to 32 international destinations.
Air India Signs Pacts With Airbus, Boeing To Buy 470 Planes
Earlier on Tuesday, Air India signed agreements with Airbus and Boeing for acquiring 470 planes for an estimated USD 70 billion at list prices. The Tata Group-owned airline announced that it will buy 470 aircraft, including wide-body planes, in February this year.
The "firm orders include 34 A350-1000, 6 A350-900, 20 Boeing 787 Dreamliners and 10 Boeing 777X widebody aircraft, as well as 140 Airbus A320neo, 70 Airbus A321neo, and 190 Boeing 737MAX narrow-body aircraft," the airline said in a release.
Also Read: IndiGo, Vistara to operate flights on THESE new international routes from August