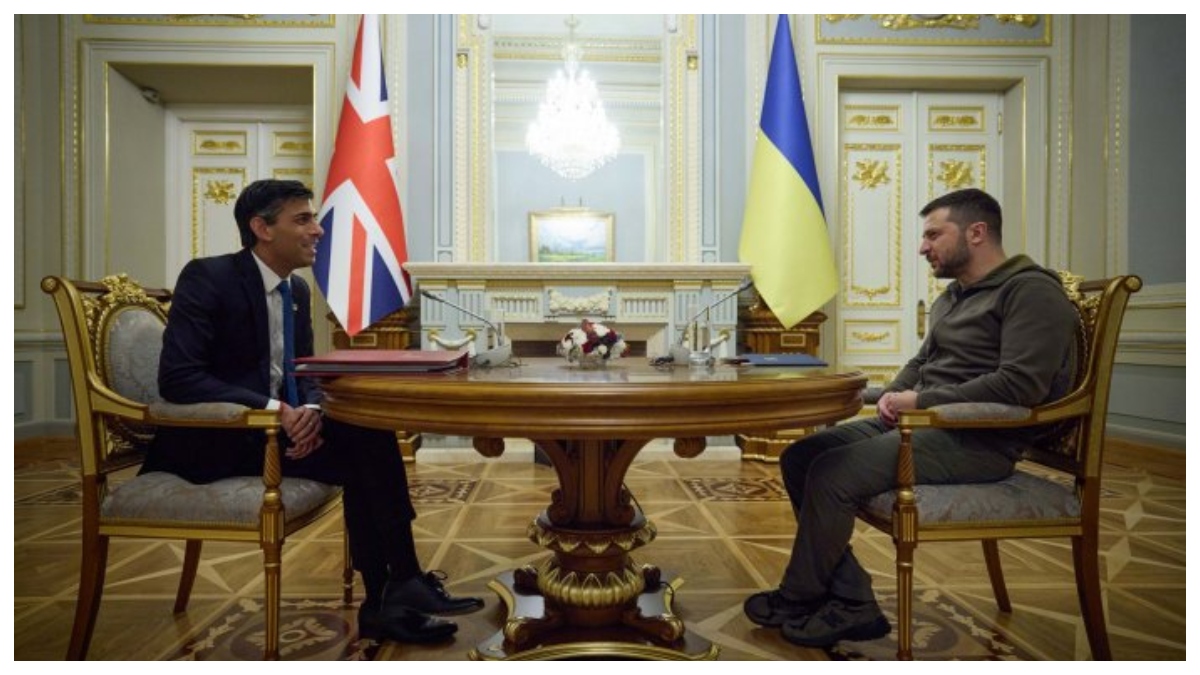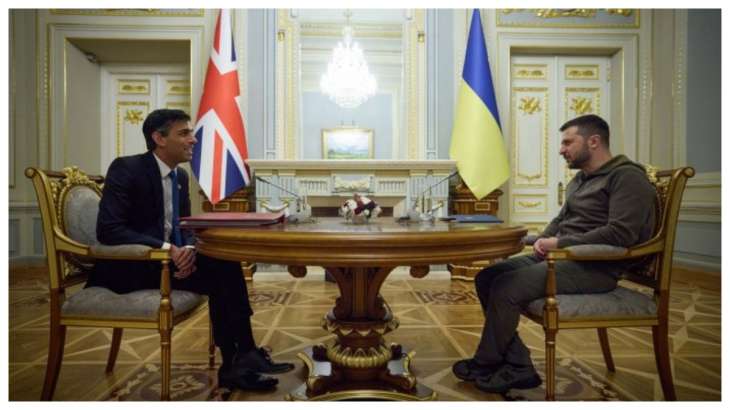 British Prime Minister Rishi Sunak shared some 'barfi' (Indian sweet) made by his mother with Ukrainian President Volodymyr Zelenskyy at Downing Street recently. Sunak shared the video on his Instagram hours before his latest phone call with the Ukrainian president on Monday. The video is going viral on the internet.
Sharing this heartwarming video on his Instagram account, Sunak wrote, "It's not every day that @zelenskiy_official tries your mum's, homemade sweets." Take a look below!
The 43-year-old British Indian leader posted a video of an interview during which he shared the moment his mother Usha's homemade delicacy was enjoyed by the Ukrainian leader. The incident goes back to last month when Sunak made a quick visit to his hometown of Southampton to launch a new government scheme for the state-funded National Health Service (NHS) to expand the role of high street pharmacies.
'I gave him some of my mum's barfi'
Recalling the incident in the video, he said that his mother got him some Indian sweets made by her that she wanted to give Sunak. "They [parents] were upset because I had come to visit the pharmacy that my mum ran earlier in the week, I hadn't told them I was back in Southampton, they were very upset; they tried to come and see me, but it wasn't possible," he said. "My mum had got some Indian sweets that she wanted to give me that she'd made, called barfi, that she couldn't give me then but then she managed to give them to me at a football match, which was important to her," he added.
Incidentally, Sunak happened to meet President Zelenskyy the following Monday. "Oddly enough, I saw President Zelenskyy on the Monday after that and he and I were chatting and he was hungry. So I actually gave him some of my mum's barfi which she was very happy to see. She was thrilled by that," he said in the video.
Sunak has often spoken about his family-run Sunak Pharmacy in the southern England port city of Southampton, where he was born and helped out his mother as a schoolboy.
Netizens flooded Sunak's comment section 
Netizens were delighted to see the video and one of them wrote, "Oh boy, no matter who u r PM or ordinary man, u don't go without ur Mum's homemade Barfi. It's a Asian love."
"Oh boy, no matter who you are, PM or ordinary man, you don't go without your mum's homemade barfi. It's an Asian love," another user wrote.
A user commented: "This brings back some memories Rishi! I loved it when your mum brought Indian sweets into the pharmacy, they were so yummy. "
"This is the cutest. we can all relate to mum's barfi," wrote a user.
"Indian parents are not less than god. Blessed by Indian culture," a user comentted.
Another internet user wrote, "Indian mum don't u just love them."
"Great post PM! Home-made barfi is the best!!" wrote one user.  
"There are only a few presidents as likeable as Rishi Sunak. Thank you for everything Sir Prime Minister," wrote another one.
"Sharing and caring.. being human is more important than being a PM," commented one of the Instagram users.
Zelenskyy visited UK in early May
Zelenskyy last visited the UK in early May, when the Sunak-led government confirmed that Britain will supply long-range missiles to Ukraine in support of its counter-offensive in the ongoing conflict. On Monday, Sunak updated Zelenskyy on his recent visit to the US and his meeting with President Joe Biden, and assured him that "the US and UK were in lockstep in their unwavering support for Ukraine".
"The Prime Minister paid tribute to the bravery of the Ukrainian soldiers on the front line of the counter-offensive and said it was clear they were making good progress. He told President Zelenskyy that the UK was firmly behind Ukraine as it continued to push back invading Russian forces," Downing Street in a readout of the call.
"Both the Prime Minister and President Zelenskyy looked forward to speaking at the Ukraine Recovery Conference, which is being hosted in London this week. It was a unique opportunity to underline the strong public and private sector support for Ukraine, and demonstrate the country's transformation and ongoing reform, the leaders agreed," the statement reads.
The UK is hosting a two-day 'Ukraine Recovery Conference' in London on Wednesday and Thursday, jointly with Ukraine, as part of efforts to mobilise international support in favour of the country in its ongoing conflict with Russia.
(With PTI inputs)