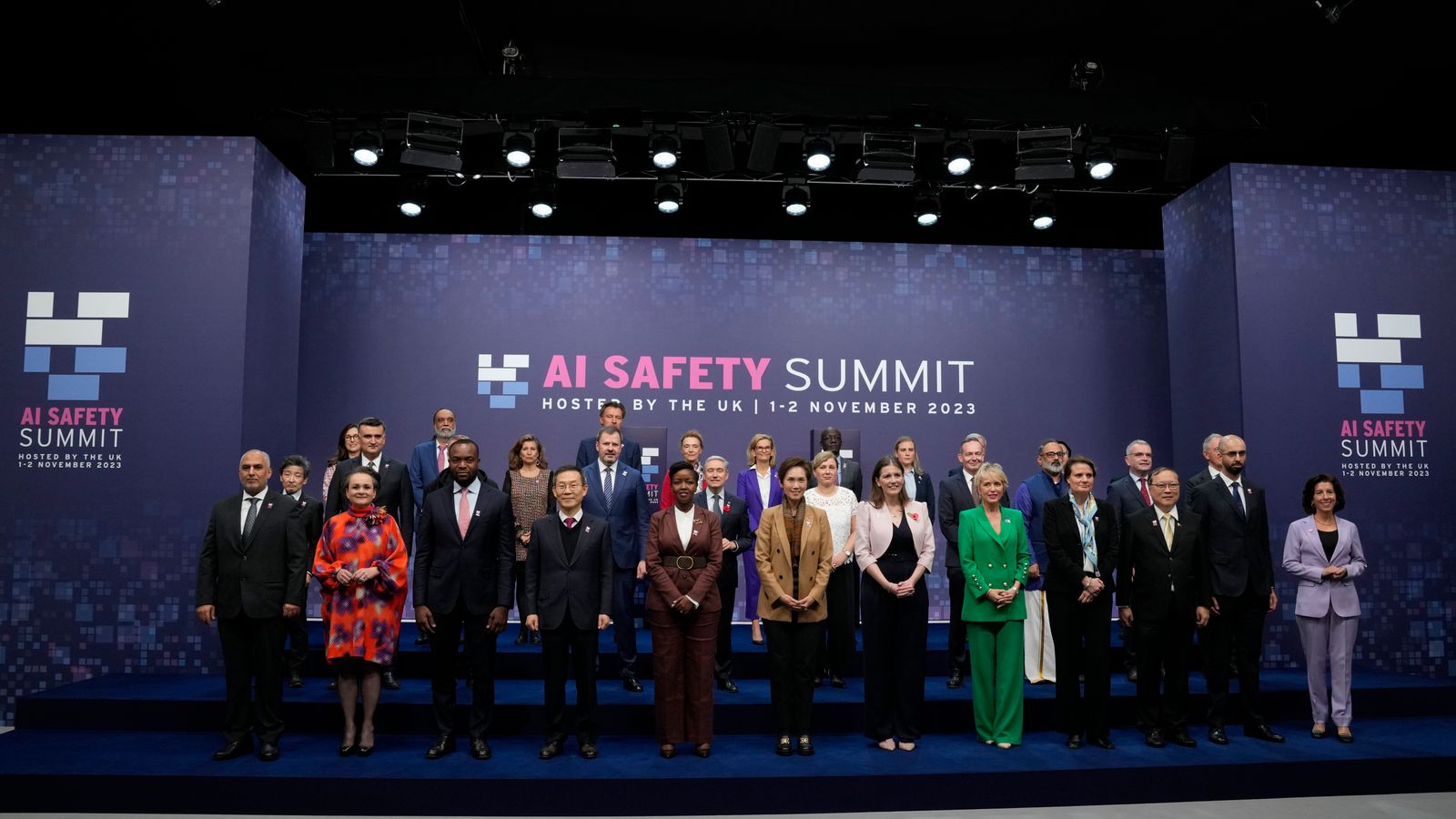 The US and China have endorsed a joint declaration on the need to manage the potentially "catastrophic" risks posed by Artificial Intelligence.
The world's leading AI powers were among 28 nations to agree to the UK's Bletchley Declaration, which stresses the need for countries to work together to manage the powerful technology.
It was published on the first day of a world-first AI safety summit, organised by Rishi Sunak, which kicked off with a video message from the King.
The deal gets its name from host site Bletchley Park, which was home to Britain's Second World War codebreakers.
The government says the agreement fulfils key objectives of the safety summit, ensuring potential AI threats are managed "collectively" and the tech is "developed and deployed in a safe, responsible way".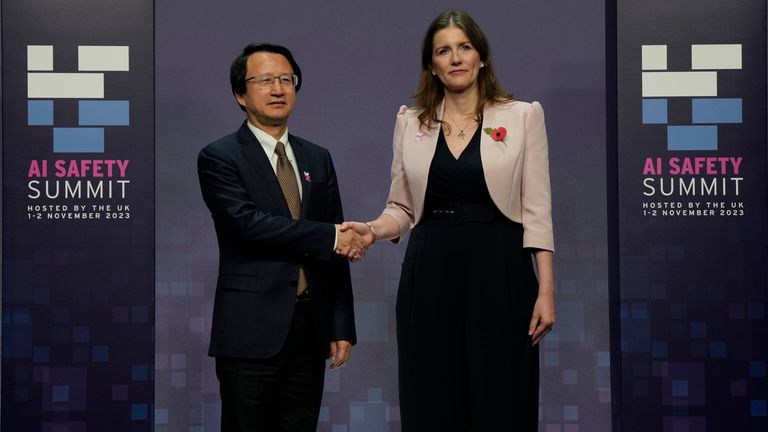 The US and China's involvement is seen as crucial given their status in the field, with many of the world's leading developers – including ChatGPT maker OpenAI and Beijing tech giant Baidu – falling under their jurisdiction.
Mr Sunak ignored criticism from within his own party to invite China to the event.
Other countries giving their backing to the agreement include France, Japan, South Korea, and Saudi Arabia.
The declaration references potentially "catastrophic" risks around cybersecurity, biotechnology, and misinformation, plus concerns like bias and privacy.
Such risks are "best addressed through international cooperation", it says.
What is the AI Safety Summit?

Attendees have agreed to collaborate on research into AI safety and to meet for future summits, starting with a mini virtual event in six months' time co-hosted by the UK and South Korea.
France will host another in-person summit a year from now.
UK's landmark AI declaration lacks bite – but could be step in right direction
This declaration, which was rushed out on the morning of the first day of the summit, lacks bite.
The delegates pledge to "sustain an inclusive global dialogue" and "continue research on frontier AI safety to ensure that the benefits of the technology can be harnessed responsibly for good and for all".
There is also a repetition of Rishi Sunak's calls to balance risks associated with AI with the benefits.
But we still don't have a clear idea of how these will be prioritised and what value system policymakers will use to address the different threats and opportunities that arise from the technology.
Granted, this is just the start of the conversation.
The summit will be back next year with France as hosts and there will be a virtual summit in the next six months, which the UK will host with South Korea.
The 28 countries have also agreed to support an international network of scientific research on the safety of foundation models.
We don't know what form this will take and the level of influence this research will have on regulation, but it could at least be a step in the right direction.
Mr Sunak said the declaration was a "landmark achievement", but it won't satisfy critics who warned him ahead of the summit he was too focused on hypothetical future threats.
The TUC union was one of dozens of experts and organisations to sign a letter to him this week, accusing him of having "marginalised" those most at risk of being impacted by AI.
It said small businesses and creatives, who have been among the most vocal in their concerns about AI, felt "squeezed out" and "smothered" by the power and influence of big tech firms.
Branding the AI summit "a missed opportunity", it said: "For many millions of people in the UK and across the world, the risks, and harms of AI are not distant – they are felt in the here and now."
Elon Musk arrives at UK's AI summit

The UK summit, which runs for two days, is being attended by more than 100 figures from politics and business, including the likes of OpenAI's Sam Altman, Google DeepMind's Demis Hassabis, and Elon Musk.
US vice president Kamala Harris, European Commission president Ursula von der Leyen, and controversially, a Chinese tech minister are also attending; though Canada's Justin Trudeau, France's Emmanuel Macron, and Germany's Olaf Scholz are not.
It will conclude on Thursday, followed by a live discussion between Mr Sunak and Mr Musk on X (formerly Twitter).