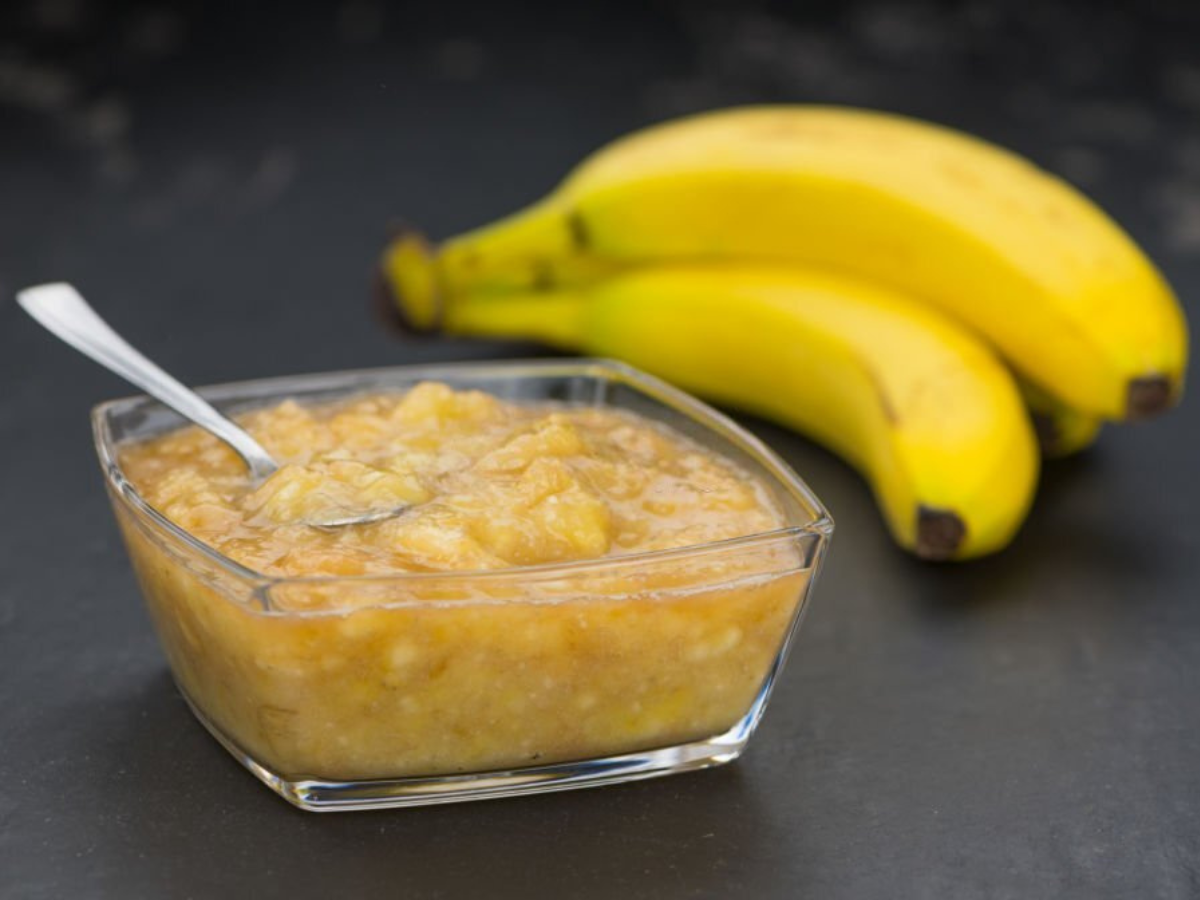 Fascinated by Banana Ketchup? Here is an easy recipe that you can try and make your own Banana Ketchup at home with just a handful of common kitchen ingredients.
Ingredients required- 4 bananas, ½ cup brown sugar, ½ cup white vinegar, 1 tbsp soy sauce, 1 tbsp minced garlic, 1 tbsp ginger paste, ¼ tsp cinnamon powder, ¼ tsp black pepper powder and ¼ tsp salt.
Peel the ripe bananas and add them to a bowl. Use a fork and mash them till they convert into a paste.
Take a pan and keep it on low heat. Add the mashed banana paste, white vinegar, brown sugar, soy sauce, minced garlic, ginger paste, cinnamon powder, black pepper powder and salt.
Whisk well and cook the mixture on medium heat.
Once it comes to a bowl, reduce the heat and let it cook for about 16-18 minutes. Keep stirring in between.
Once it attains a glossy, ketchup-like consistency, remove the pan from heat and let the sauce cook down completely.
Transfer the ketchup to a blender and blend it until smooth.
Now transfer the sauce to a bottle and secure the lid.
You can store this Banana Ketchup in the refrigerator for up to 2 weeks.
For scrumptious recipes, videos and exciting food news, subscribe to our free Daily and Weekly Newsletters.