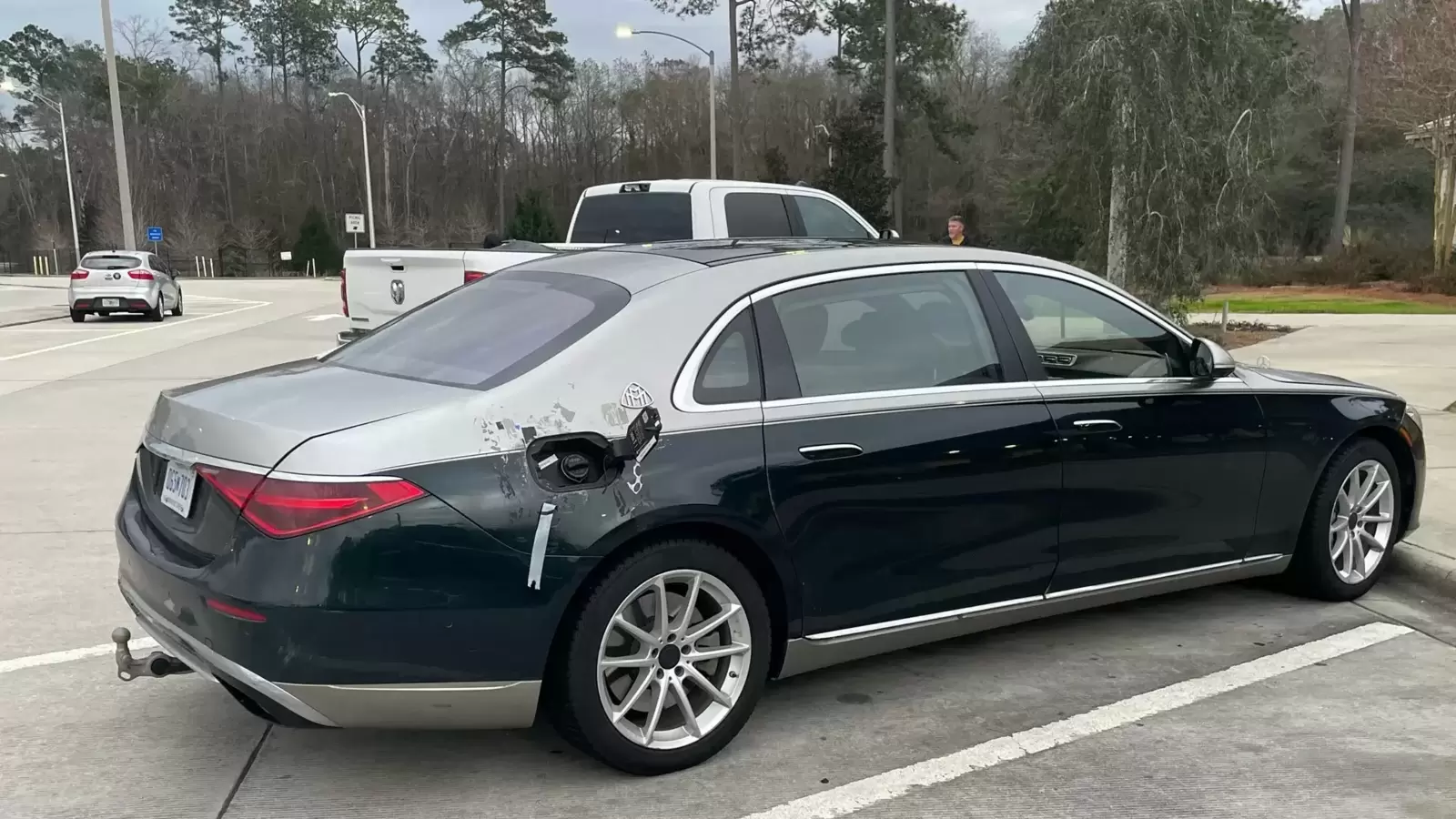 An intriguing image of a Mercedes-Maybach S680 has been spotted online that reveals that something is not right about the uber-luxurious car. The image from Reddit hints that some nefarious behaviours have occurred around the car. It looks like the owner of this vehicle has no appreciation for its value.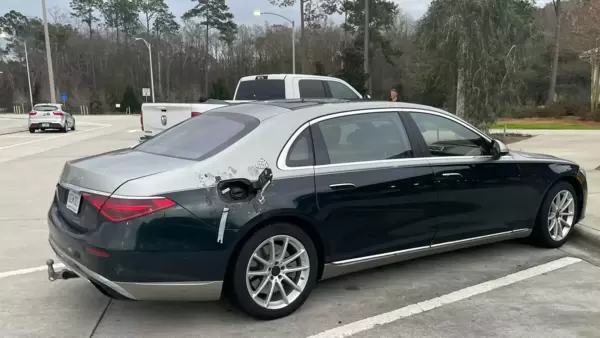 The Mercedes-Maybach S680 appears with a damaged fuel door. The outer fuel door is completely missing, and the inner door section is open. The plastic cord that connects the fuel cap appears to be broken. Also, there are plenty of strange marks on the bodywork around the fuel door, which look like deep scratches.
Also Read : Tesla driver dies in US after fire truck crash, Autopilot under scanner again
The Mercedes-Maybach S680 also gets a tow bar and a very basic-looking set of wheels as well, which don't deliver a Maybach vibe. The wheels fitted to the car lack the complex spoke design of the Mercedes-Maybach S680 that is sold to the customers. Also, these wheels lack the Mercedes-Benz three-star logo embossed centre caps. The lug nuts too, are exposed in the car in question here, but they remain covered in the S680 production model.
The luxury sedan has a manufacturer registration plate from Michigan.
All these details also hint at the possibility that it is a prototype of the Mercedes-Maybach S680. However, the German auto manufacturer has not officially revealed anything. While the S 680 is already available in the market, it is very much possible that Mercedes-Maybach is testing the car with some updated powertrain or any other equipment. A fuel efficiency testing rig may have been mounted to the car outside the fuel door. This could be a possible reason as the tape and tape marks are visible around the fuel door of the sedan.
Speaking about the wheels, it is not uncommon for car manufacturers to test their vehicles with different wheels rather than using the ones that are offered on production models.
First Published Date: 20 Feb 2023, 10:36 AM IST