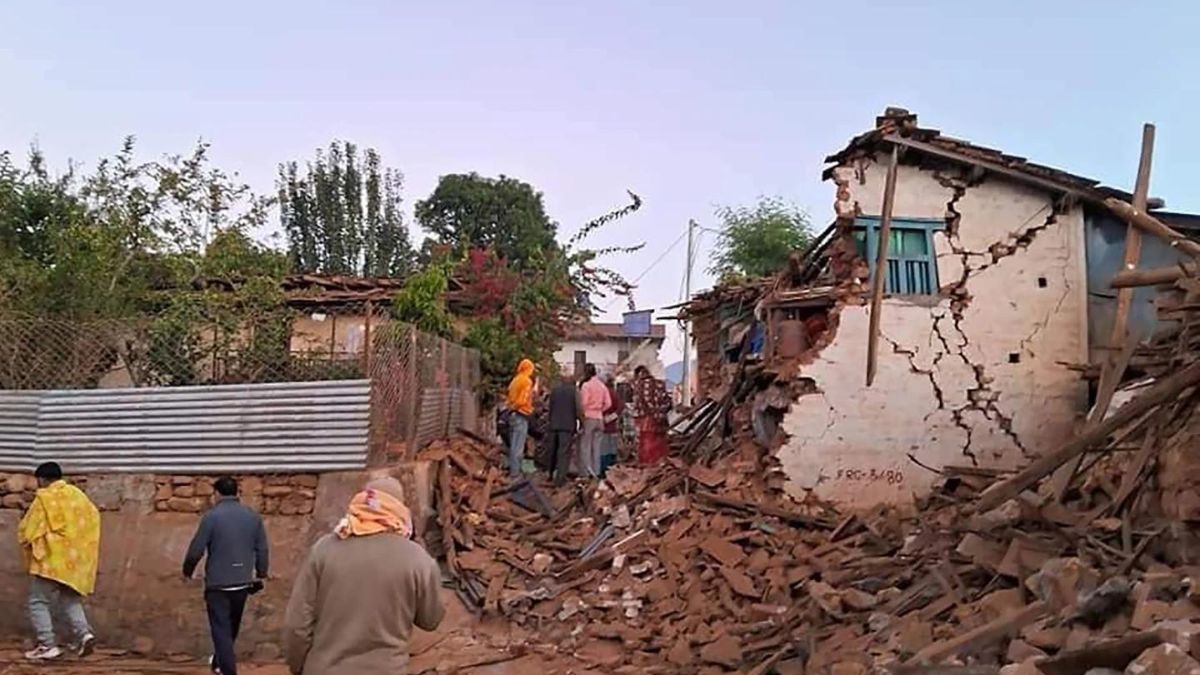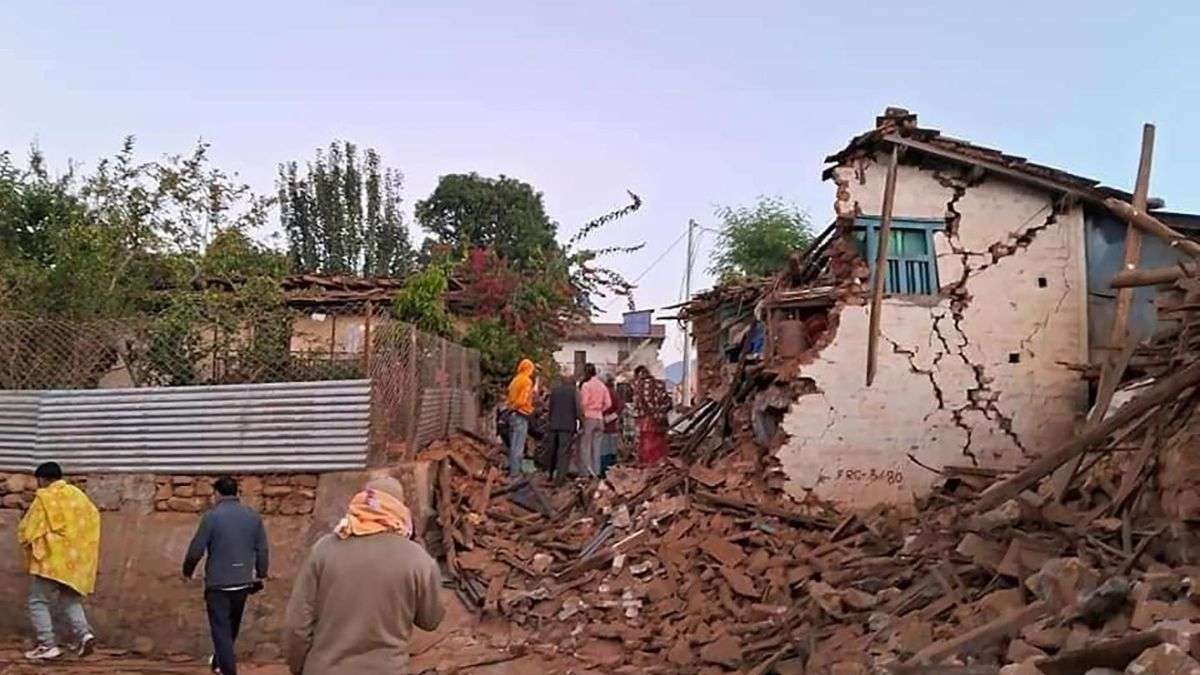 Kathmandu: Situated on the precarious Himalayan seismic zone, Nepal is a highly earthquake-prone country and its quake-battered western mountainous region is likely to face a threat of a bigger earthquake, a seismologist says. According to the government's post-disaster needs assessment (PDNA) report, Nepal is the 11th most earthquake-prone country in the world. So, when a powerful 6.4 magnitude earthquake hit Nepal's remote western mountainous region late on Friday night, it was not the first one for the day or this month. The earthquake in western Nepal just before midnight on Friday was the latest in a long list of over 70 quakes in the country in 2023, official data showed.
At least 140 people died in the powerful temblor with its epicentre in Jajarkot district, about 500 km northwest of Kathmandu, invoking the painful memories of the devastating 2015 earthquake. "There has been a collision between Indian and Eurasian plates going on underground for a long time which has accumulated tremendous energy," Bharat Koirala, senior seismologist at the National Earthquake Monitoring and Research Centre, Nepal, told PTI.
Highly active seismic region
Nepal is located at the boundary of these two plates and therefore lies in a highly active seismic region. Therefore, earthquakes are common in Nepal.
"Western Nepal is under the threat of bigger earthquakes," Koirala says and adds, "There has not been a big earthquake in Western Nepal for the last 520 years. So a lot of energy has been accumulated and earthquakes are the only medium to release that energy." "From Gorkha (district) in western Nepal to Dehradun of India, lots of energy has been accumulated due to the tectonic movement. Therefore, small or big earthquakes are taking place in these areas to release the energy, which is normal," Koirala said.
The youngest mountain ranges in the world, the Himalayas have risen as a result of the collision of the Eurasian plate, with Tibet at its southern edge, and the Indian continental plate and over the centuries have continued to evolve tectonically, which the seismologists said, advance two metres closer every century resulting in sudden release of elastic energy stored in the active geological faults inside the earth causing movement in the crust.
70 earthquakes hit Nepal in the past 10 months
Data from the Earthquake Monitoring and Research Centre shows that since January 1, 2023, till date, there have been a total of 70 earthquakes of magnitude 4.0 and above in Nepal. Of these, as many as 13 were between magnitude 5 and 6 while three were above magnitude 6.0.
Every day two or more magnitude earthquakes have been happening for centuries to release the energy accumulated through the tectonic plate movement, he adds.
"No big or medium-sized earthquake around the Jajarkot area for the past 2-3 decades"
Asserting that there is always the risk of occurrence of a bigger earthquake in western Nepal in the future, Koirala says, "There has not been any big or medium-sized earthquake around the Jajarkot area for the past 2-3 decades. But we cannot predict when and how big can happen?"
On October 22, a powerful 6.1 magnitude earthquake rocked Dhading district, near Nepal's capital Kathmandu and damaged 20 houses, spreading panic among people. A powerful 6.3 magnitude earthquake and ten other smaller between 4 to 5 magnitude hit western Nepal's Bajhang district on October 3 but did little damage. A 7.8 magnitude earthquake and subsequent aftershocks killed around 9,000 and injured nearly 22,000 people in Nepal in 2015. A total of 3.5 million people were rendered homeless.
(With inputs from agency)
Also Read: Nepal earthquake: India releases emergency contact number for Indians seeking urgent assistance